Research trim levels on a 2022 Jeep Grand Cherokee near West Covina CA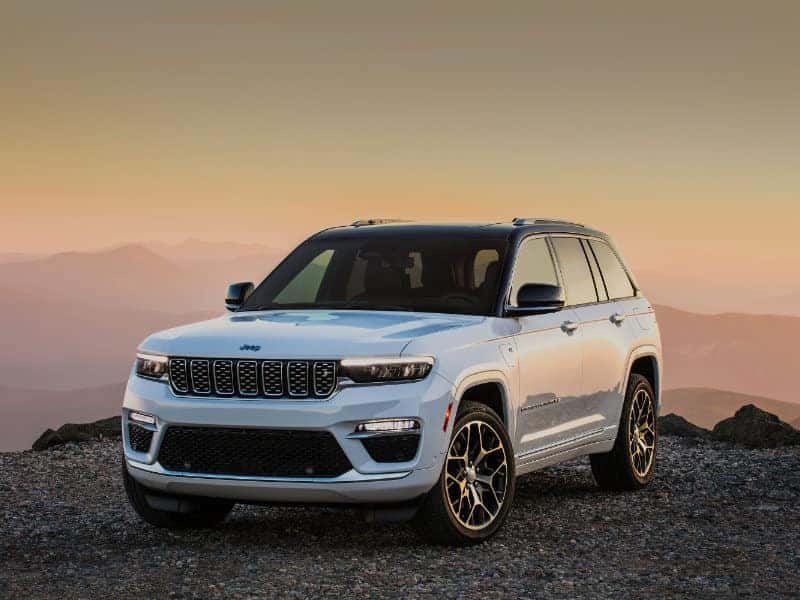 Many people don't realize that there's an off-road gem among your 2022 Jeep Grand Cherokee trim levels this year. It's called the Trailhawk, and it's classic as always. While it still gets the luxurious build of other Grand Cherokee models, it'll have off-road equipment and 4X4 systems that open up infinite possibilities for off-roaders. Jeep begins with the austere look of the model, throwing in red accents and a full hood decal. Of course, you'll have massive amounts of badges all around, too, to add to the prestigious personality of the Trailhawk. To facilitate better off-roading handling, a Quadra-Drive II system comes with a rear electronic limited-slip differential.
Puente Hills Jeep keeps the Trailhawk available for our customers that demand more than just luxury from their Jeep Grand Cherokee. The off-roads of America are calling you this year, and you can get a fully loaded family luxury SUV that's still up for weekend excursions to your favorite trails. Test drive it to give it your personal seal of approval. The Grand Cherokee is a timeless favorite at our dealership. It boasts some of the most luxurious features of any family SUV and easily out-muscles other models in terms of off-road capability. The Trailhawk is one of the best examples of how the Grand Cherokee has stayed this good for this long. If you make this one your pick this year, you'll instantly be repaid with one of the most exciting family SUVs to ever ride out of a Jeep factory. Visit us near West Covina CA. Also serving Anaheim, Cerritos, and Downey California.