New Ram Compare 2021 Ram 1500 vs 2021 Toyota Tundra for Sale in City of Industry, CA l Los Angeles area
Compare 2021 Ram 1500 vs 2021 Toyota Tundra


View Inventory
The Ram 1500 continues to be one of the most capable, durable and influential full-size pickup trucks on the market. It also has one of the most loyal driver bases in the automotive industry. People who purchase Ram 1500s tend to drive them for a long time and choose Ram again when it is time to upgrade, and people who prefer to lease tend to continue choosing Ram. Still, there are a lot of consumers out there considering a pickup who have not yet established a favorite. It is common to think of them considering the Ford F-150, the Silverado 1500 and the Sierra 1500, but consumer research shows that many of the consider the Tundra as well. With that in mind, let us compare the 2021 Ram 1500 vs 2021 Toyota Tundra and determine how these two full-size pickups measure up.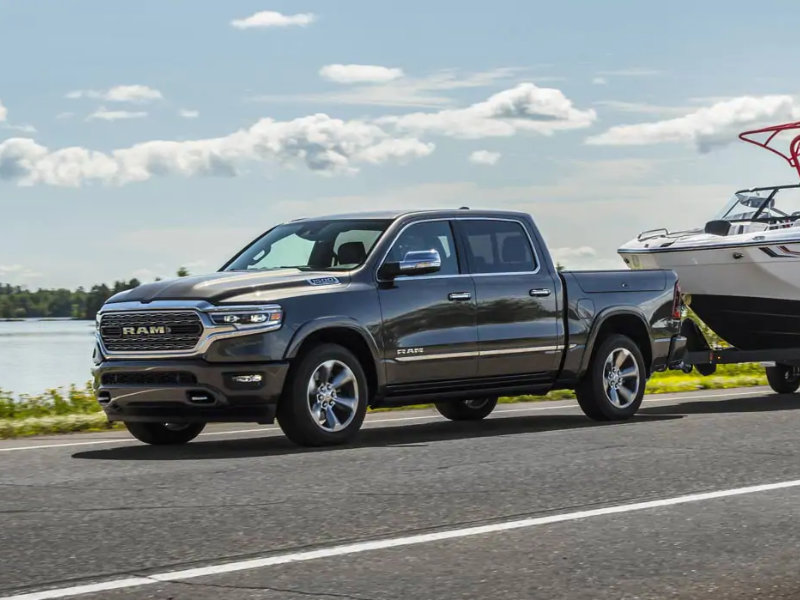 Exterior – Ram Dealer serving City of Industry CA
A big factor in deciding which pickup is right for you is determining the kind of cab you want and the ideal bed length. Puente Hills Chrysler Dodge Jeep Ram offers the 2021 Ram 1500 in two types of extended cabs: quad and crew. These are similar in that both have four doors, but the crew is larger overall, and the quad has half-size rear doors. You also have your choice of two bed sizes at our Ram dealership serving City of Industry West Covina Anaheim Cerritos: one that measures 5 feet 7 inches and another that measures 6 feet 4 inches. The quad cab is limited to the longer bed, but the crew cab can be had with either bed depending on the trim level. The 2021 Toyota Tundra is available in two extended cabs as well: double and crew. The double is available with a bed that measures 6 feet 6 inches or one that measures 6 feet, but it is notable that it only has two doors. The Toyota crew cab, which does have four doors, is available exclusively with a bed that measures 5 feet 6 inches.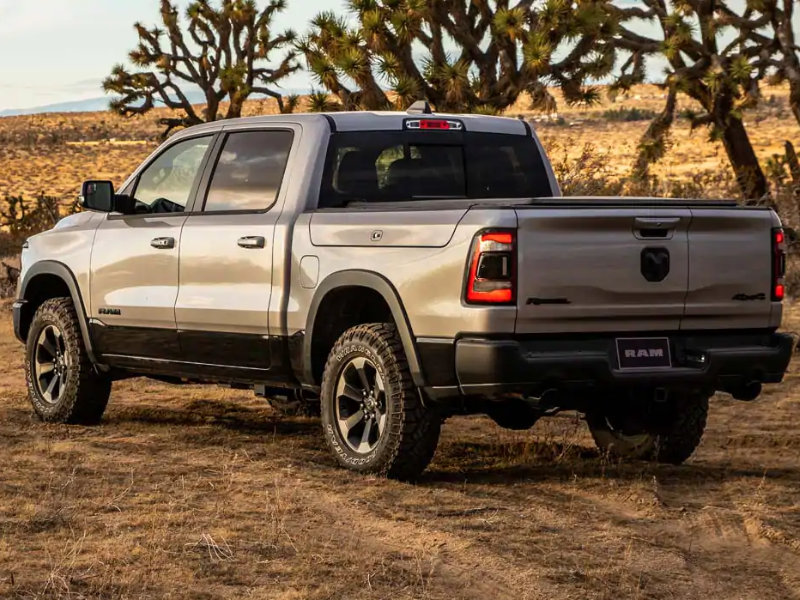 You have your choice of five- and six-passenger seating with both the 2021 Ram 1500 and the 2021 Toyota Tundra. Note that trim level dictates which layouts are available. American consumers tend to favor extended cabs with roomier rear rows. Ram recognizes this and provides more than 35 inches of rear legroom in the quad cab and more than 45 inches in the crew cab. Toyota provides more than 34 inches of rear legroom in its double cab and more than 42 inches in its crew cab. On the flipside, Toyota offers more than 42 inches of front legroom whereas Ram offers more than 40 inches.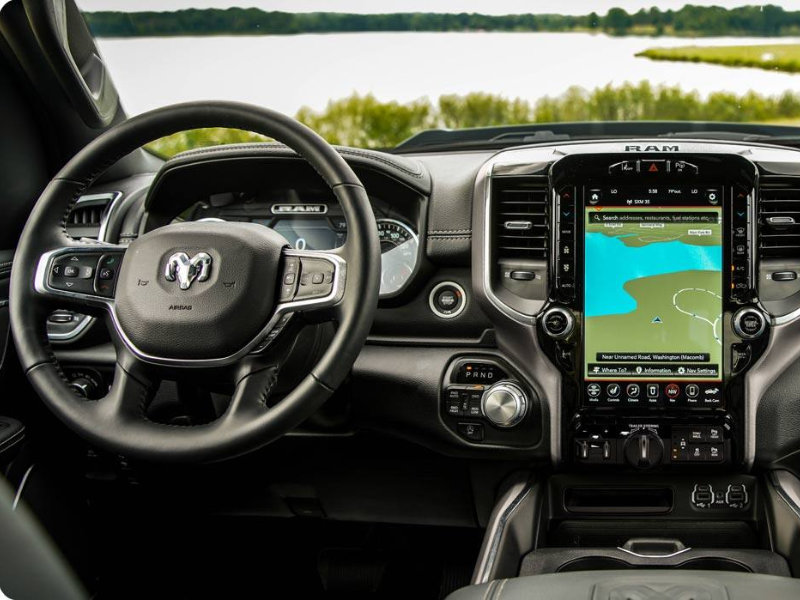 Ram 1500 Mechanical specs
The 2021 Ram 1500 vs 2021 Toyota Tundra comparison is interesting when it comes to the powertrain due to the different approaches. Toyota offers a single powertrain, which forces it to ensure that it meets a certain threshold for horsepower and pound-feet. Ram offers three different powertrains—or four if you count the performance-oriented TRX. The V8 it offers delivers more performance than the base V8 that Toyota offers. Its base engine, however, is a V6 with eTorque that is a solid performer in its own right but provides a more fuel economical option for drivers who do not need the V8. Ram also offers a turbo-diesel engine as an option, which something that Toyota does not.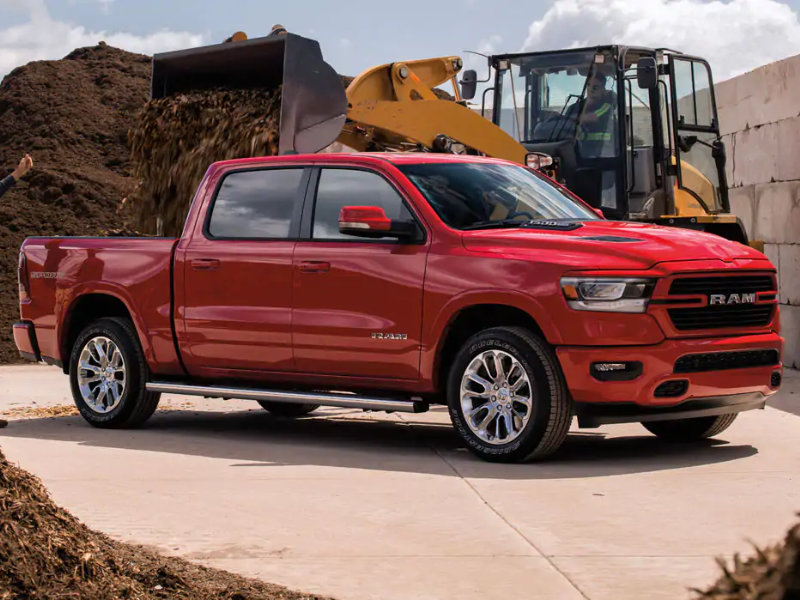 Tech – Ram Dealership in City of Industry CA
Standard equipment with both the 2021 Ram 1500 and the 2021 Toyota Tundra includes a 7.0-inch touchscreen, a rearview monitor and bells and whistles like Apple CarPlay and Android Auto. It is worth noting that Uconnect is among of the most-awarded infotainment software, and Toyota Entune is not. Toyota gives you the option to upgrade to an 8-inch touchscreen. Ram offers an 8.4-inch and 12.0-inch touchscreen. Both offer similar driver assists, and Toyota gets credit for offering more of them standard, but Ram offers more advanced tech overall, such as a digital rearview mirror.
Puente Hills Chrysler Dodge Jeep Ram is proud to be the premier Ram dealership serving City of Industry West Covina Anaheim Cerritos. We have an excellent selection of Ram 1500 models ranging from the base Tradesman to the unparalleled TRX. You can visit our location to test-drive the Ram 1500. We also welcome you to call us or contact us via text or email for custom quotes and more. If you prefer, you can shop with us online, and we can provide any assistance you may need via live chat.