New Jeep Compare 2021 Jeep Grand Cherokee vs 2021 Toyota Highlander for Sale in City of Industry, CA l Los Angeles area
Compare 2021 Jeep Grand Cherokee vs 2021 Toyota Highlander

View Inventory
There has been a recent trend toward midsize crossovers that seat five passengers. Not needing that third row opens up possibilities when it comes to rear legroom for adults, dedicated cargo space, amenities and much more. The Grand Cherokee is the original five-passenger midsize crossover. Jeep was doing it long before the other automakers caught on that there was real demand here. The 2021 Jeep Grand Cherokee arrives with some exciting updates, including a new 80th Anniversary special edition and more standard and optional equipment across the lineup. The 2021 Toyota Highlander is another popular model in this class, and it takes a more traditional approach in adding a third row. That makes a 2021 Jeep Grand Cherokee vs 2021 Toyota Highlander comparison an intriguing one.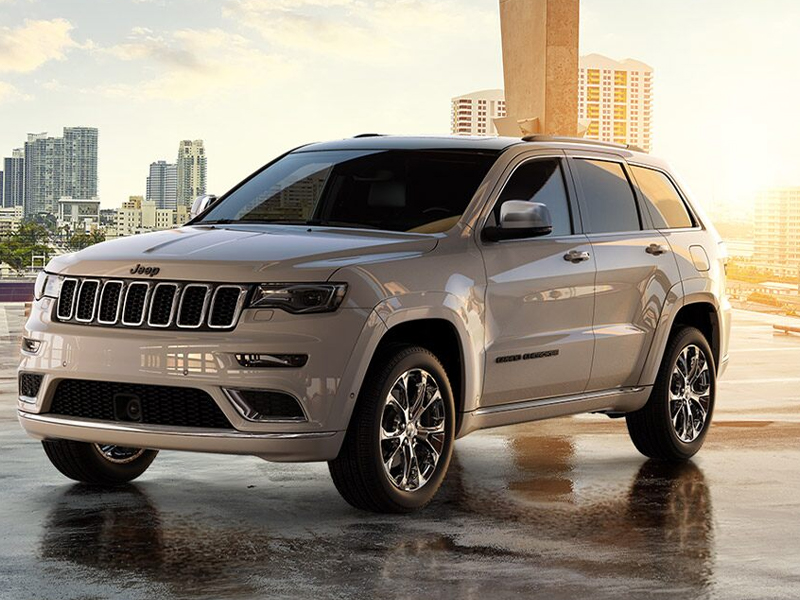 Exterior – Jeep Dealer serving City of Industry CA
All Grand Cherokee models sold and leased at our Jeep dealership serving City of Industry West Covina Anaheim Cerritos have a wheelbase that measures 115 inches and a total length of 190 inches. That puts the Grand Cherokee a couple of inches shy of 16 feet. Since the 2021 Toyota Highlander has a third row and the Jeep does not, many expect it to be the larger vehicle, and it is at 197 inches. However, its wheelbase—an important consideration for seating—is actually shorter at 112 inches. The Grand Cherokee is taller by about an inch and wider by about a half inch. Neither of these differences matter all that much, but what does matter is that Jeep also offers a half inch more ground clearance.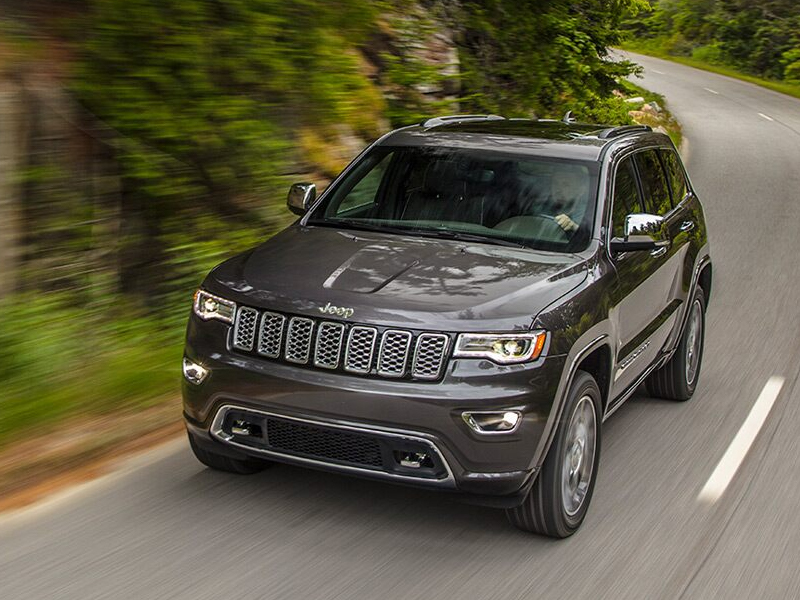 This comparison takes the perspective that a five-passenger layout for a midsize crossover is superior unless you absolutely need that extra seat or two. If you do, then we strongly encourage you to contact Puente Hills Chrysler Dodge Jeep Ram and ask about the Grand Cherokee L. It has an extended wheelbase that accommodates the extra seating without sacrificing what makes the Grand Cherokee great. Both of these vehicles afford the driver and front passenger approximately 40 inches of legroom. But our 2021 Jeep Grand Cherokee vs 2021 Toyota Highlander comparison reveals that Jeep offers more second-row legroom by 2 inches and offers more than twice as much dedicated cargo space.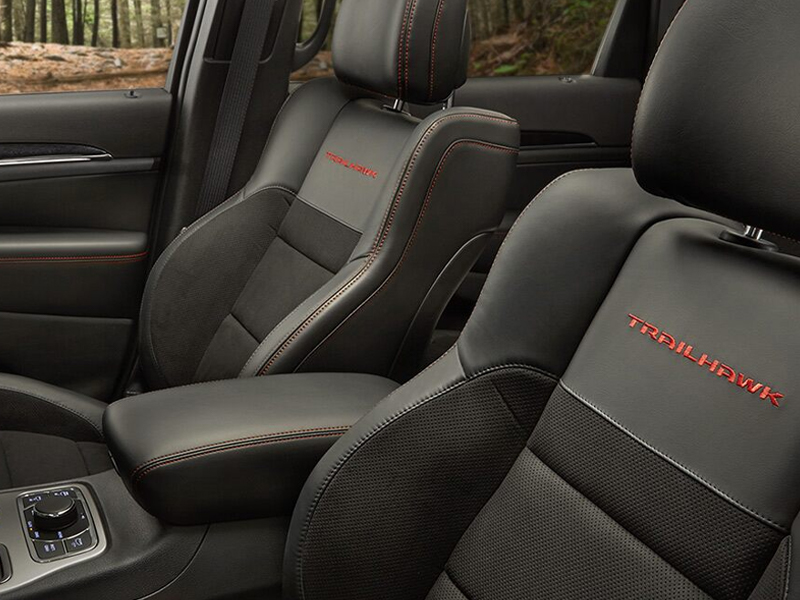 Jeep Grand Cherokee Mechanical specs
You have your choice of front-wheel and all-wheel drive with both the 2021 Toyota Highlander and Jeep Grand Cherokee. But Jeep offers several different all-wheel drive systems, and if you want true off-road capabilities, the Quadra-Drive II system is the answer in this segment. The average consumer will compare the base powertrains, and on that front, the vehicles are essentially the same. Our dealership serving City of Industry West Covina Anaheim Cerritos offers the base model with an eight-speed automatic and 295-horsepower V6, and local Toyota dealers do the same. The options end there with Toyota, but Jeep offers a 360-horsepower V8 engine, and drivers who desire greater performance can opt for the SRT, rated for up to 470 horsepower, and the Trackhawk, rated for up to 707 horsepower.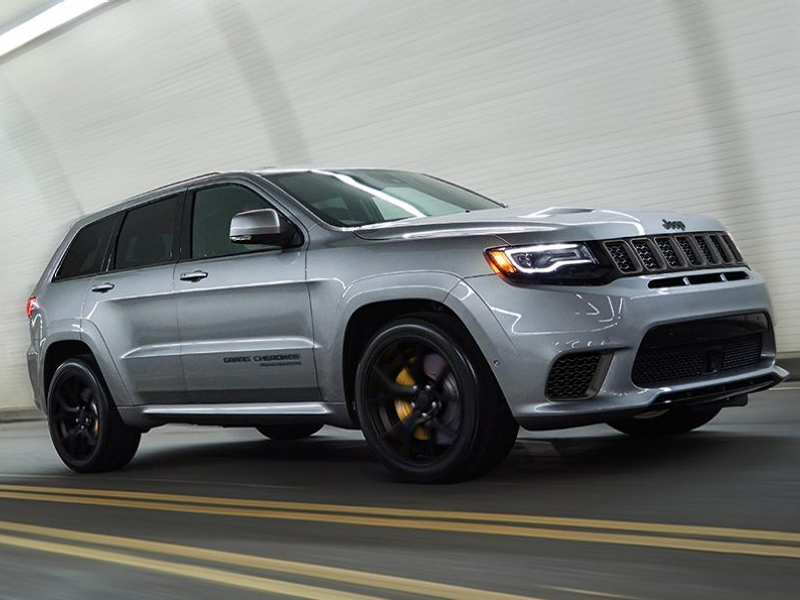 Tech – Jeep Dealership in City of Industry CA
One of the biggest advantages the 2021 Jeep Grand Cherokee has when it comes to technologies is the Uconnect infotainment software, which is one of the most-awarded implementations on the market. Jeep has also eliminated the small display in the base model. A 7-inch touchscreen is standard. An 8.4-inch touchscreen is optional. Toyota offers 8- and 12.-3-inch touchscreens. Another change Jeep has made is adding blind-spot monitoring with rear cross-path detection as standard equipment. Both automakers offer similar driver assists overall. Toyota does offer more earlier in the lineup. But consumers should put that into the context of price, performance, base equipment overall and so on.
Our Jeep dealership serving City of Industry West Covina Anaheim Cerritos and the surrounding areas encourages you to visit us for a test-drive at your convenience. No appointment is needed, but customers who prefer can set up a personalized test-drive online or by phone. You can also contact Puente Hills Chrysler Dodge Jeep Ram by text or email about the 2021 Jeep Grand Cherokee. We can provide personalized quotes and can continue to provide new updates as new information arrives. Shoppers who prefer to do it online will love our website. We have live chat available and provide tools to research models, compare trims and options, peruse specials and much more!