Chrysler Dodge Jeep Ram repair near Ontario for Sale in City of Industry, CA l Los Angeles area
Chrysler Dodge Jeep Ram repair near Ontario


Schedule Service
Our auto service department offers Chrysler Dodge Jeep Ram repair near Ontario, California. You may schedule at Puente Hills Chrysler Dodge Jeep Ram for routine maintenance and other issues involving your vehicle.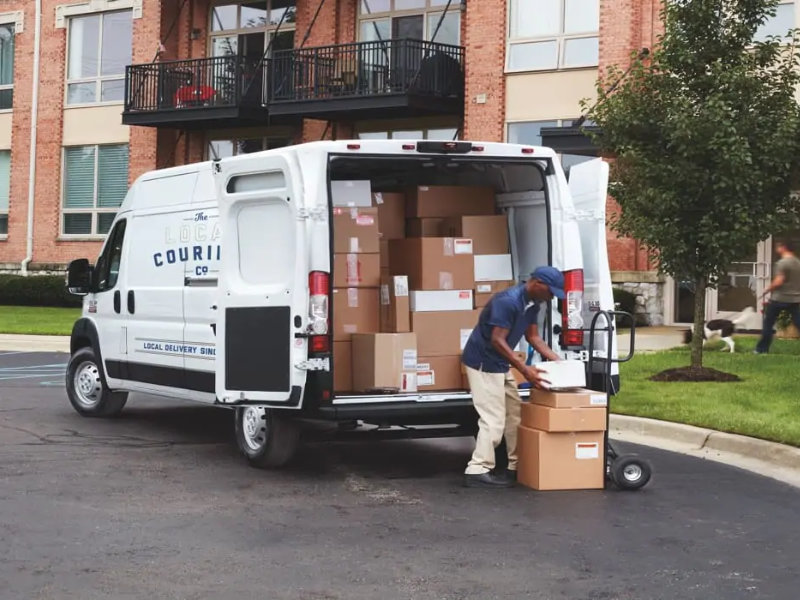 Common Mechanical Repair and Services
Specializing in Chrysler Dodge Jeep Ram repair, our auto dealership offers prompt and professional services at competitive rates. You could schedule at Puente Hills Chrysler Dodge Jeep Ram for mechanical repairs on any model that falls under the CDJR branding. From Dodge muscle cars and Chrysler luxury sedans to Ram pickup trucks and Jeep SUVs, we can repair different models from one of the world's leading automotive groups. We can fix minor and major problems with your vehicle's powertrain and drivetrain. Our auto technicians are familiar with the turbochargers, superchargers and other distinct components that are may be installed under the hood of most Chrysler, Dodge, Jeep and Ram cars. We can also repair the signature Pentastar engine block, which is widely available across the extensive lineup of CDJR. Additionally, we could diagnose and fix the legendary HEMI V-8 engines that deliver incredible efficiency and power on the road. Of course, our auto service department near Ontario, CA, provides mechanical repairs of braking systems, axles, transmissions, transfer cases and lots of other hardware. The electronics inside your CDJR vehicle will also be properly diagnosed and repaired by professional technicians with proper experience involving Mopar parts. After all, the latest Chrysler, Dodge, Jeep and Ram models are equipped with infotainment systems and other electronic components that have the trademark Mopar design. For instance, we can fix faulty infotainment systems that run on the Uconnect technology. Likewise, we could program and update key fobs for select trims.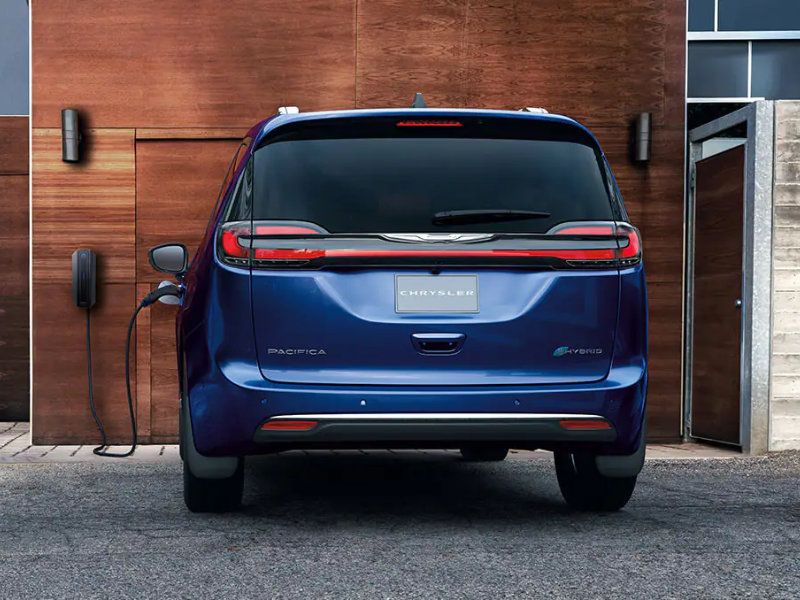 Motor Oil Changes
Our Chrysler Dodge Jeep Ram repair near Ontario, CA, includes oil and filter changes. We offer a large selection of premium motor oils that are fully compatible with all models from the CDJR nameplate. Serving Ontario in California, we offer conventional oil changes for a qualifying vehicle that rolls into our auto service shop. Synthetic blends are also available for enhanced performance on select cars. If you want to enjoy even greater benefits, select a fully synthetic oil for your vehicle. Formulated with advanced ingredients, such a product essentially eliminates impurities that may be naturally found in derivatives of crude oil. Sports cars, pickup trucks and other high-performance models will benefit tremendously from a motor oil that has a synthetic composition. Additionally, we offer high-mileage oil for vehicles that meet specific criteria relating to the odometer readings. In general, such a product is ideal for any Chrysler, Dodge, Jeep and Ram vehicles that have accumulated more than 75,000 miles. Depending on your driving habits and local road conditions, we will recommend the most appropriate motor oil for your car. Our technicians understand the subtle differences between the different SAE gradings of motor oil. You should ask them about the ideal products for driving in the summer and winter seasons. According to the manufacturer's recommendations, common intervals for oil changes range between 3,500 and 10,000 miles.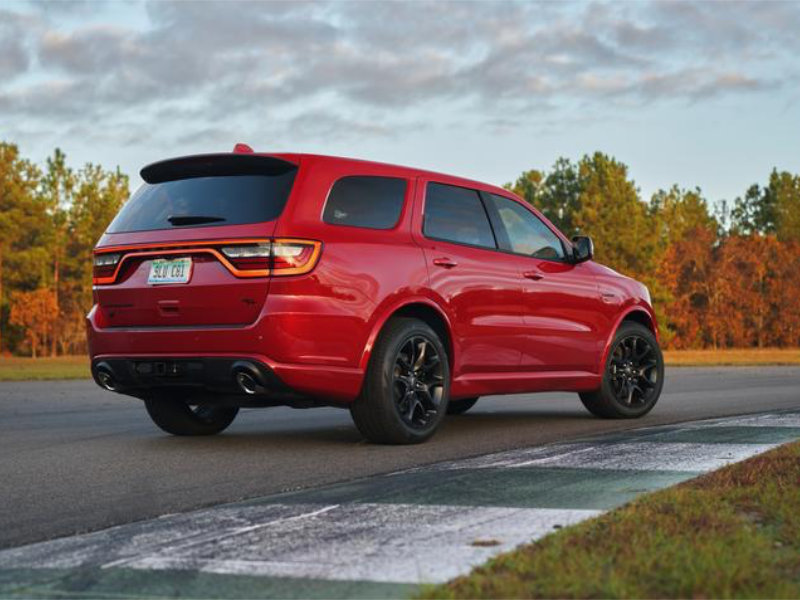 Routine Automotive Maintenance Services
We offer Chrysler Dodge Jeep Ram repair near Ontario, CA, on used and new models. Our factory-trained technicians meet rigorous certifications of the Society of Automotive Engineers and other important organizations in the industry nationwide. Based on official publications from CDJR, we perform the appropriate maintenance services at the recommended intervals. Serving Ontario, CA, our professional services keep your vehicle running smoothly on the road. If you have a model with off-road capabilities, we will also fine-tune it for the trails. Tire rotations, wheel alignments and wheel balancing are some common services that we can perform on your vehicle at specific intervals as defined by the manufacturer. We also execute multi-point inspections on mechanical, electrical, interior and exterior areas of your vehicle. Using state-of-the-art diagnostic tools, we precisely detect the slightest issues with your car. Preventive maintenance is highly recommended for used vehicles that have accumulated heavy mileage on rough roads. You should take proactive measures to fix and update any impending mechanical issues that might get worse over time.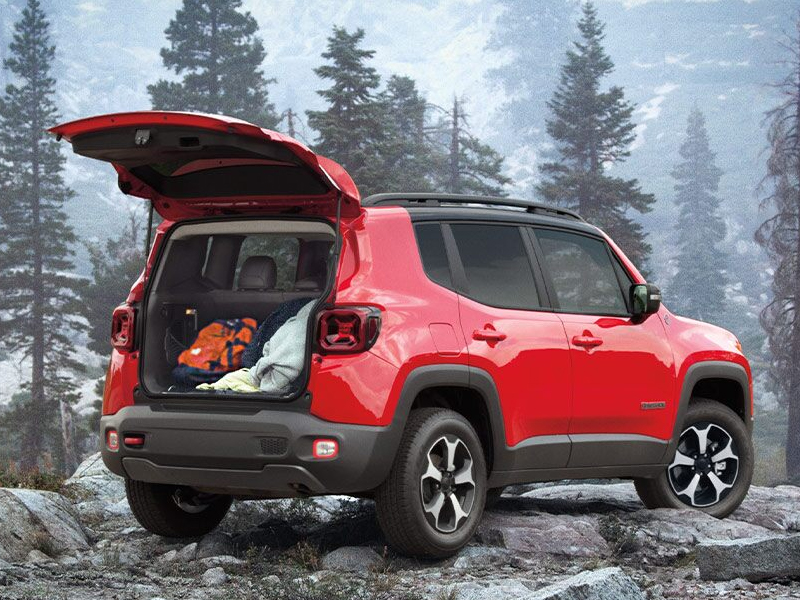 Authentic Auto Parts
As a certified CDJR dealership, we proudly carry a large selection of genuine automotive parts with the exclusive Mopar branding. Originally owned by the Chrysler corporation, this exclusive brand is now advertised and sold under the Stellantis name. Our service department is well-stocked with a large inventory of premium Mopar parts and accessories that are specifically tuned for the latest passenger vehicles from Chrysler, Dodge, Jeep or Ram. From high-performance items to simple hardware, we can install the proper Mopar parts on your used or new vehicle. When performing Chrysler Dodge Jeep Ram repair, our professional technicians ensure proper compatibility of all Mopar accessories in our inventory. If necessary, we could order specific auto parts that aren't readily available at our service shop at the time of your visit. If you're looking for high-quality Mopar items with official warranties and other guarantees, you could easily schedule at Puente Hills Chrysler Dodge Jeep Ram. At the time of your arrival, we should have the auto parts that are required to repair or upgrade your vehicle.
*Informational use only; for current details, please contact the dealership.