Chrysler Dodge Jeep Ram Oil Changes in City of Industry for Sale in City of Industry, CA l Los Angeles area
Chrysler Dodge Jeep Ram Oil Changes in City of Industry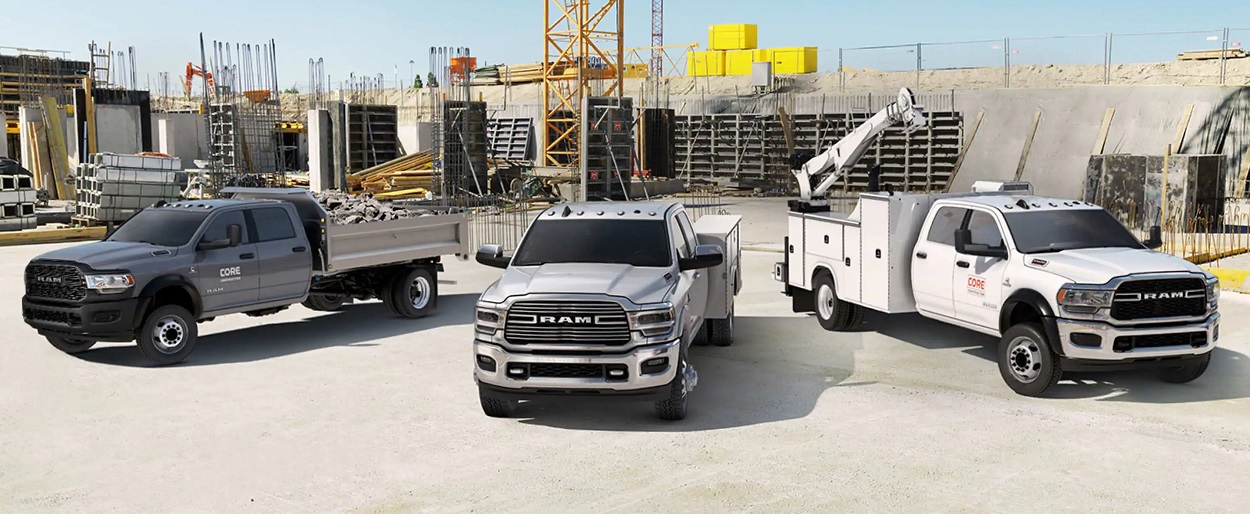 Schedule Service
While you could take your Chrysler, Dodge, Jeep or Ram to any number of lube shops in City of Industry for its next service, our dealership is your top option. Oil changes in City of Industry generally should be completed several times annually to keep the engine running well. With our efficient approach to providing this essential service, you are assured that getting your car's oil changed will be a breeze. Our auto shop at Puente Hills Chrysler Dodge Jeep Ram is also equipped to handle all of your vehicle's other maintenance needs during your next visit.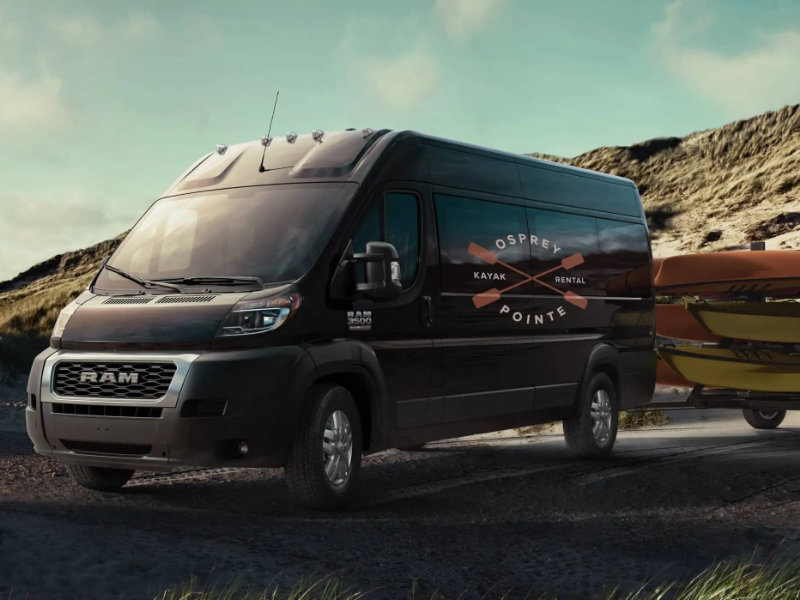 Your Car's Critical Need for Fresh Oil
We know that many of our customers have full, active lives. Because of this, stopping by the dealership for Chrysler Dodge Jeep Ram oil changes is not always convenient. However, completing this essential service at regular intervals is essential for the optimal condition of your vehicle. Oil flows in between the working parts of your car's engine each time the motor runs. These parts work hard to move your car, so they create a stunning amount of heat and friction with regular use. These forces will cause serious engine damage if the engine is not properly lubricated. Fresh engine oil is an effective solution for addressing the issue of excessive heat and friction. However, oil can leak out of the engine, and it also tends to grow dirtier over time. This is because it collects the particles that enter the engine compartment when you drive. Heavy, dark oil is less efficient at mitigating the effects of heat and friction. By getting regular oil changes in City of Industry, you are ensuring that your car always has an ample supply of clean oil. More than that, you are preventing unnecessary engine damage and helping your vehicle run efficiently. Rest assured that we will have your car in and out of the bay as soon as possible.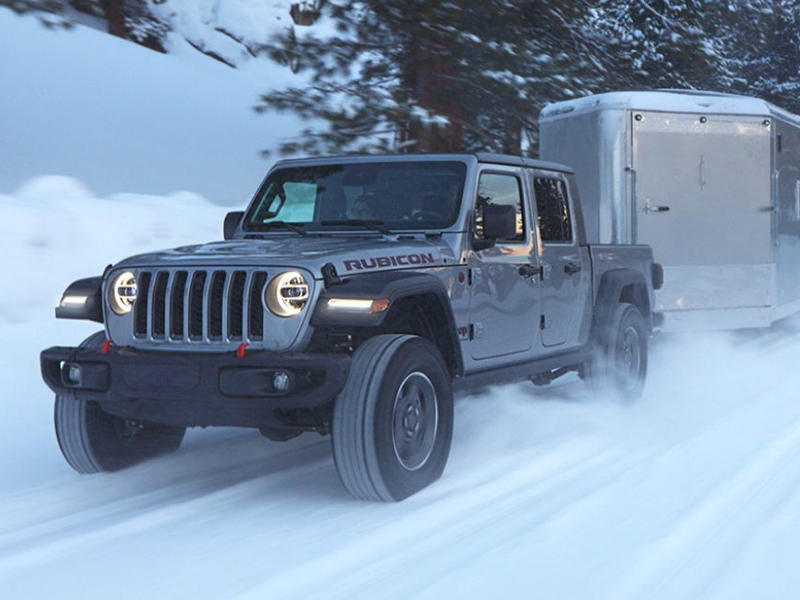 How Frequently to Schedule Chrysler Dodge Jeep Ram Oil Changes
Our customers at Puente Hills Chrysler Dodge Jeep Ram often ask us how frequently they should drop by for an oil change. You may be aware of the general rule of changing oil over 3,000 miles or three months, but there is some variation to this. Keep in mind that your engine's oil is no longer fully effective once it is dark and thick, so you should replace the oil before it reaches this condition. However, everything from the type of engine oil in use to the driving conditions can impact your vehicle's need for oil changes in City of Industry.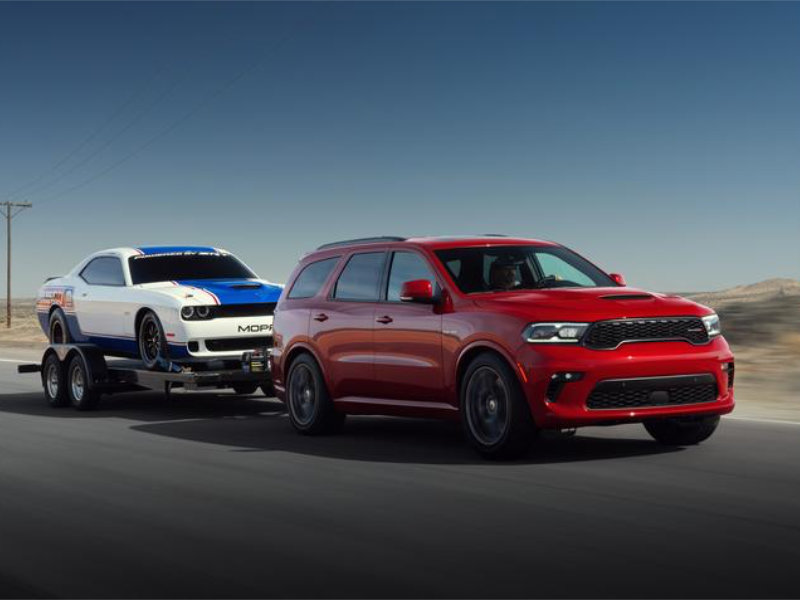 Signs Your Car Needs a Lube Service
Because you cannot rely solely on time and mileage to determine when to change your engine oil, you need to be observant of other signs. A tell-tale sign that oil change may be needed is when the check engine light turns on. However, this indicator light may illuminate for other reasons. Your car may also need an oil change if you smell burning oil when the engine runs or if dark smoke is filtering out of the exhaust system. When engine oil is inadequate, knocking or banging sounds may be heard when you drive. If you notice any of these signs, you should pop the hood to check the engine oil. Simply pull out the dipstick, and examine the oil level and condition. A low level or thick, dark oil indicates the need for a lube service.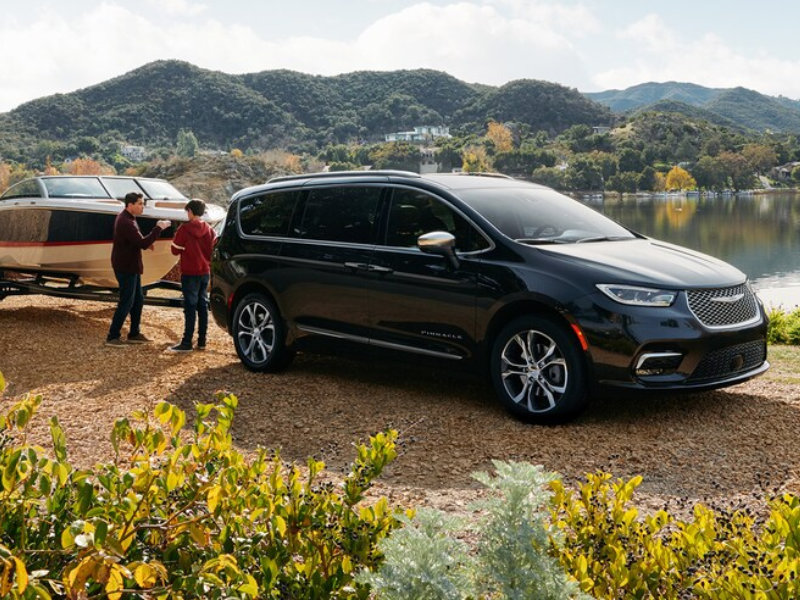 Your Fast, Reliable Source for Oil Changes
Finding time in your busy schedule to drive your vehicle to the shop for Chrysler Dodge Jeep Ram oil changes is often easier said than done. We take pride in providing our customers in City of Industry with a fast, convenient way to get quality auto maintenance services. In fact, you could schedule your next lube service online or over the phone today. When you arrive, you are assured that our team will quickly start giving your car, truck or SUV the attention that it needs. Because our technicians are true auto experts, we can tackle all requests efficiently and get you back out on the road without delay.
Convenient Maintenance Services for All Your Vehicle's Needs
An oil change is only one of many maintenance services that your vehicle will need over the years. Some lube shops in City of Industry offer limited services. When you visit these shops for oil changes, you may have to take other steps to address your vehicle's other maintenance needs. This is not the case at Puente Hills Chrysler Dodge Jeep Ram. From spark plugs, belts and hoses to batteries, tires and more, our service shop is properly equipped and staffed to meet all of your auto maintenance needs in one location.
Does your car need an oil change soon, or does it have other maintenance needs? Our dealership's service shop is the place to go for all of your needs in the City of Industry area. To reserve a dedicated time with our technicians, book your next service online or over the phone today.
*Informational use only; for current details, please contact the dealership.