Why buy the 2020 Jeep Wrangler in City of Industry CA

View Inventory
Vehicle Overview
The 2020 Jeep Wrangler is a fun vehicle that many people love to death. Its sturdy build and unique design make it highly desirable to adventurous people. You may want to think about test-driving a Wrangler at Puente Hills Chrysler Dodge Jeep RAM near Alhambra Downey West Covina. You might be asking right now, "Why should I buy a 2020 Jeep Wrangler in city of Industry?" Here's a list of some of the reasons why. When you're doing sifting through the list, you can schedule your appointment to go on an adventure in the 2020 Jeep Wrangler at the dealership near Alhambra Downey West Covina. You'll surely want to own one when you're done taking that ride.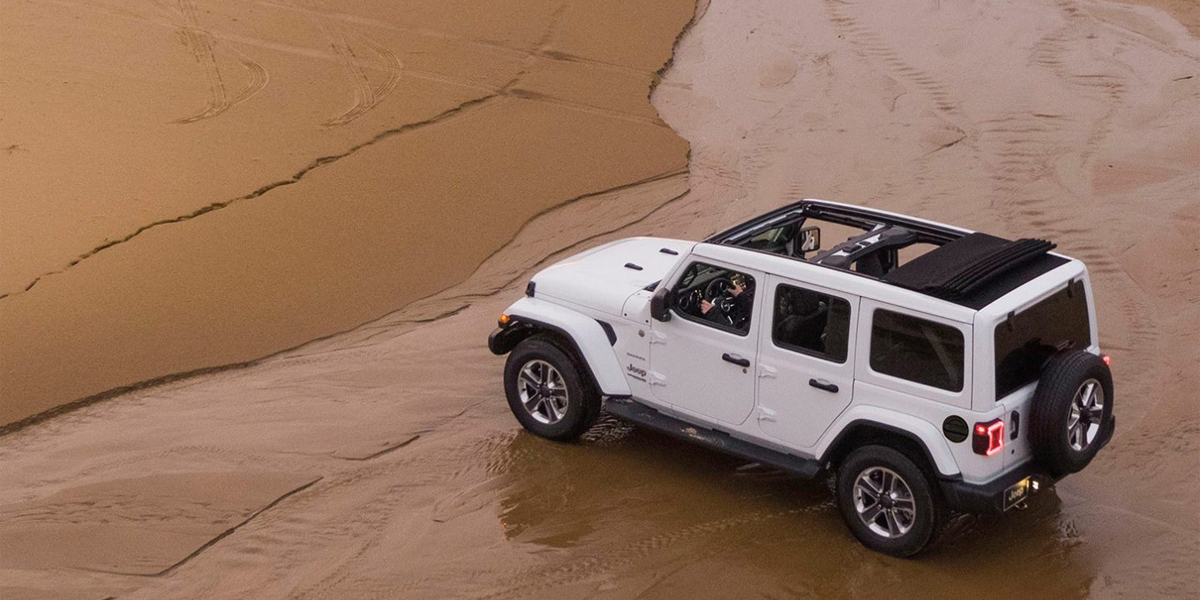 Exterior - 2020 Jeep Wrangler
The Wrangler exterior is legendary as it always has been. From the outside, it looks like a big ball of fun. It has its traditional "military-style" body, but its curves and contours are quite modern. The base model has all-season tires, steel wheels and more. Options and features include a hardtop, running boards, a trailer hitch receiver and the like. The exterior color choices are plentiful. You can choose from exciting options such as Hellayella Clearcoat, Punkn Metallic Clearcoat, Mojito! Clearcoat and many more. Find out about the other amazing color choices at the dealership today.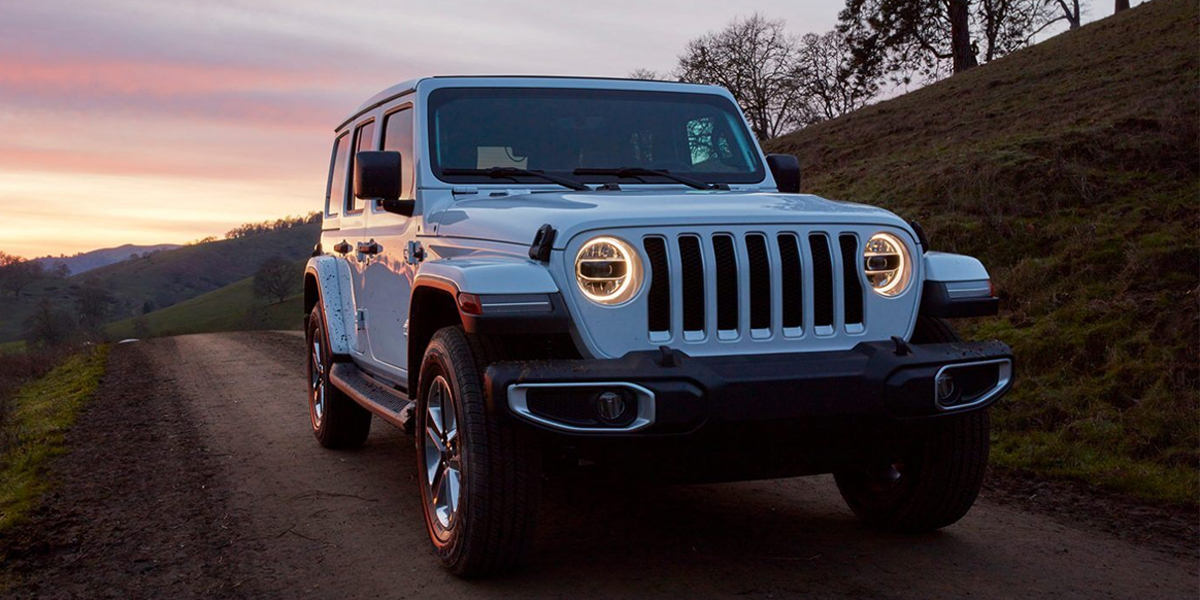 Interior - 2020 Jeep Wrangler in City of Industry
The interior of this model is designed for your absolute comfort and convenience. You will receive many amazing extras and goodies if you invest in the Wrangler. Backup Camera, Keyless Start and Cruise Control are just a few things that will help to make your trips easier and safer. You'll also have a lot of typical features like item compartments and cup holders so that you can ride with everything you need. The dealership near Alhambra Downey West Covina can allow you to have some time inside the Wrangler so that you can get a taste of everything it has to offer. Just ask for a tour, and a friendly representative will take you on one.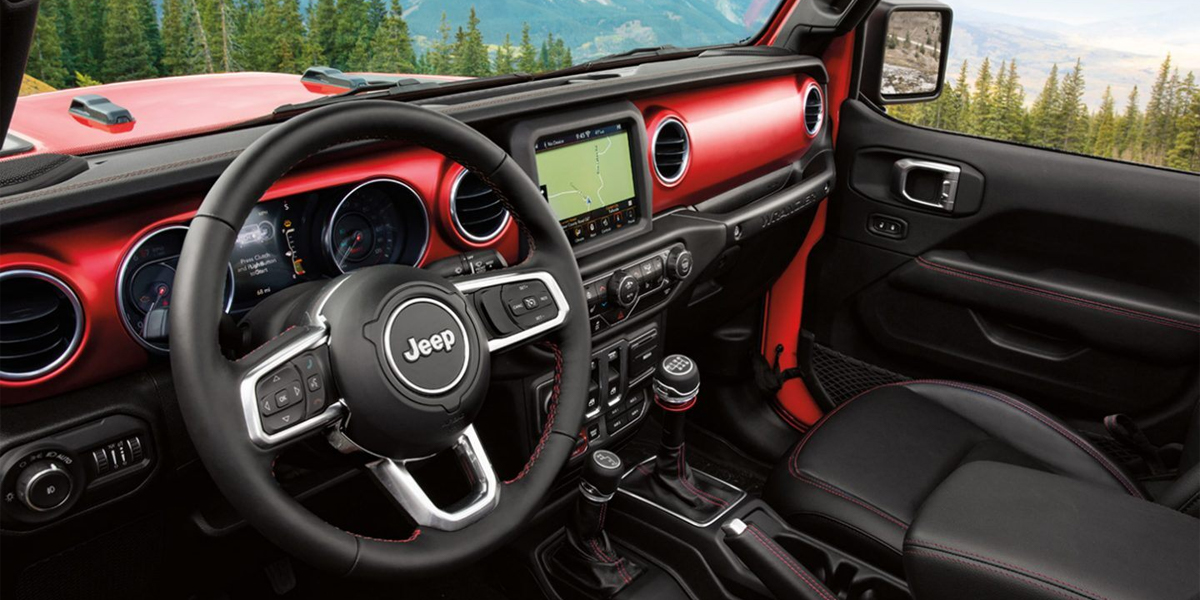 Mechanical / Powertrain - Jeep Wrangler specs in City of Industry
The powertrain on the Jeep Wrangler is designed for optimum performance. The manufacturer created a variety of motor options to go along with your budget and your thirst for performance. You can choose a 2.0-Liter motor with either an eTorque or a Turbo. You can also choose a 3.0-Liter EcoDiesel engine. Another option for you is the 3.6-Liter Pentastar models. All options are highly fuel efficient and will produce quite a bit of kick. This model is also full of technological features that will keep you and your passengers on your toes. Alexa is the star feature inside the Wrangler. It can help you find directions, play music and control your Jeep just by speaking some words to it. Other features that you'll have are features such as the Android Auto, Apple CarPlay, SiriusXM Guardian and much more. The list of features is so extensive that it would take a long time to repeat. You can find out about all the tech features and more by talking to someone at the dealer.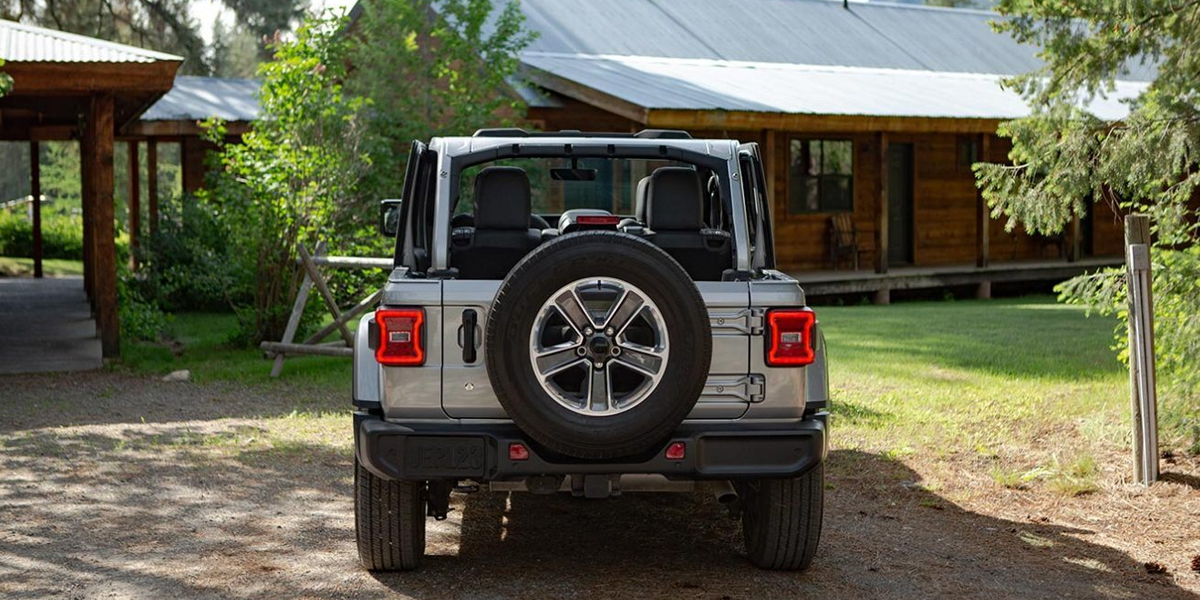 Safety - 2020 Jeep Wrangler dealer
Safety features are a priority to the Jeep manufacturers. They want their customers to have absolute fun in their Jeep models, but they also want to ensure that such people are protected. Therefore, they built the Wrangler like a powerhouse and a safe haven for everyone who would be inside of it. Some of the key safety features you'll have in this care are features such as Forward Collision Warning, Adaptive Cruise Control and Automatic High Beam Headlamps. Adaptive Cruise Control is a revolutionary feature that helps the driver to maintain the proper following distance. Forward Collision Warning is a warning system that monitors the front of the vehicle for any sign of danger. The vehicle responds to the danger protectively. Many more safety features are available, but you'll need to speak to a sales representative to find it out.
Request Current Jeep Wrangler Information
Puente Hills Chrysler Dodge Jeep RAM has a vast assortment of specials and deals you can get if you're interested in a 2020 Jeep Wrangler in City of Industry. You may be able to catch some manufacturer deals, dealers specials, clearance sales and more. You must take the next step to find out what's available for you today. It's possible that you might be able to grab more than one fantastic deal.
Schedule a Test-Drive of the Jeep Wrangler ASAP
Are you still wondering why you should buy a 2020 Jeep Wrangler in City of Industry? Probably not. You're probably wondering how you can start your journey to ownership. You can do that by contacting someone at Puente Hills Chrysler Dodge Jeep RAM and requesting an initial test-drive. After that test-drive, you'll know exactly what you want, and you can discuss your options with the people on the finance team. Specialists are waiting to help you get approved so that you can drive home in a vehicle you love.