Shop Online 2020 Jeep Grand Cherokee in City of Industry CA

View Inventory
Vehicle Overview
The spirit of a Jeep Grand Cherokee is a treasure forever, and one drive of any trim of the model will confirm that fact. Your life is a series of decisions, both good and bad. When you decide on the 2020 Jeep Grand Cherokee, you are making one of the few "only good" decisions in life. Thanks to a huge amount of cargo capacity, spacious passenger seating, upscale luxury features, and a design that's pure gold, the Grand Cherokee is always a safe bet in this world. You can shop for the Grand Cherokee in City of Industry CA by using our helpful shopping tools: Get a free quote, Calculate your monthly payments, Finance a Grand Cherokee online, Key Features of the 2020 Jeep Grand Cherokee.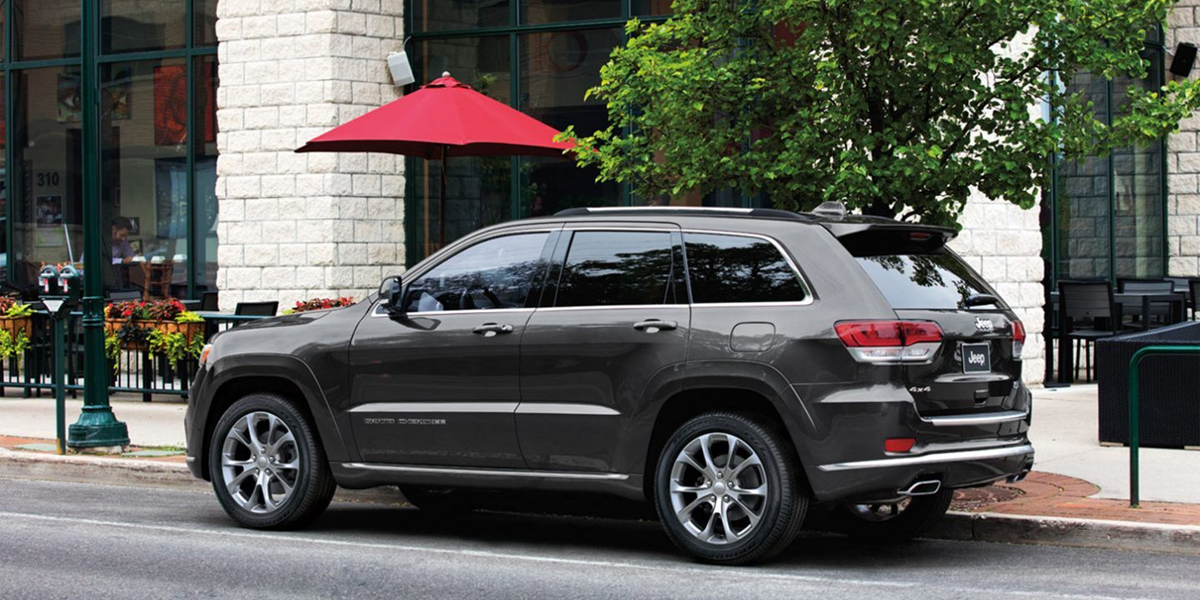 Exterior - 2020 Jeep Grand Cherokee
The exterior of this year's Grand Cherokee really takes the cake. It features bold wheel options that range from 17 to 20 inches. You'll get beautiful color options like Velvet Red, Granite Crystal, and Bright White. Each color palette accentuates the Grand Cherokee's body build in a way that brings out the musculature and sculpted features of its chiseled design. The alluring design is capped off with functional, bright features like LED headlights, LED daytime running lights, LED fog lamps, and a genuinely useful wheelbase of 189.8 inches.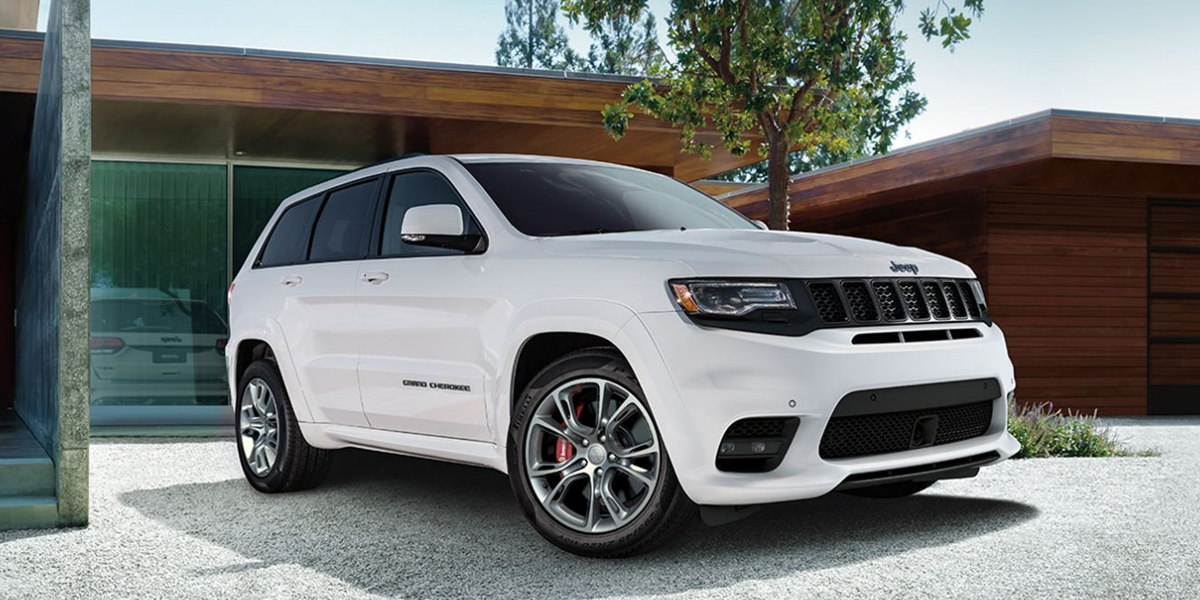 Interior - 2020 Jeep Grand Cherokee in City of Industry
Open up your Grand Cherokee and prepare to feel like you just stepped into a luxury hotel. Its Natura Plus, Capri, and Nappa leather interior options allow you to outfit your Grand Cherokee in the finest evening and day attire. Choose from colors like Dark Sienna Brown/Black, Light frost Beige/Black, and Sepia/Black. Each one is gorgeously tuned into the inner spirit of your Grand Cherokee. The UConnect 8.4" touchscreen display ranks as one of the best in the business of this segment. You can make hands-free calls and send hands-free texts for both fun and safety! Heated and ventilated seats, active noise cancellation, and powerful memory features on your driver's seat allow you to customize your ride perfectly.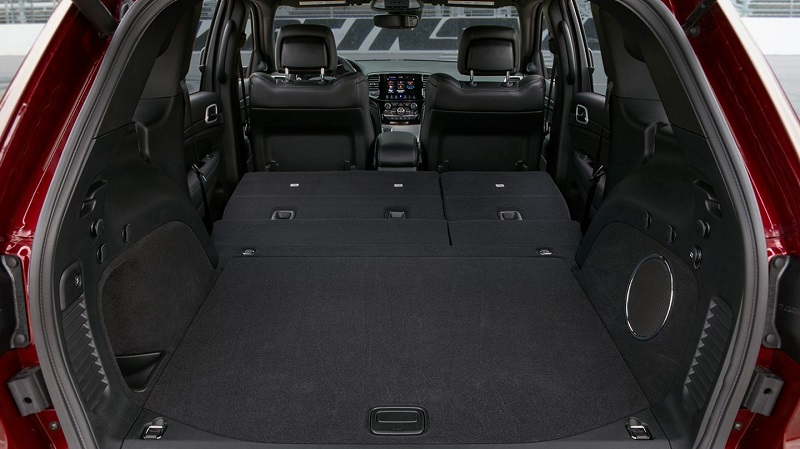 Mechanical/Safety - Jeep Grand Cherokee specs in City of Industry
The standard 295 horsepower 3.6L V6 is an award winning engine in its own right, but the fun doesn't stop there. The SRT features a 6.4L 475 horsepower engine that's amazing as well. And then there's the Trackhawk's 707 horsepower/645 lb-ft of torque 6.2L engine that is unstoppable in its class. It's award-winning, best-in-class power that you simply don't see on a family SUV in this industry unless you're driving a Grand Cherokee. Grabbing that kind of power is going to make everyday feel effortlessly easy! It's the kind of transportation we want for our families.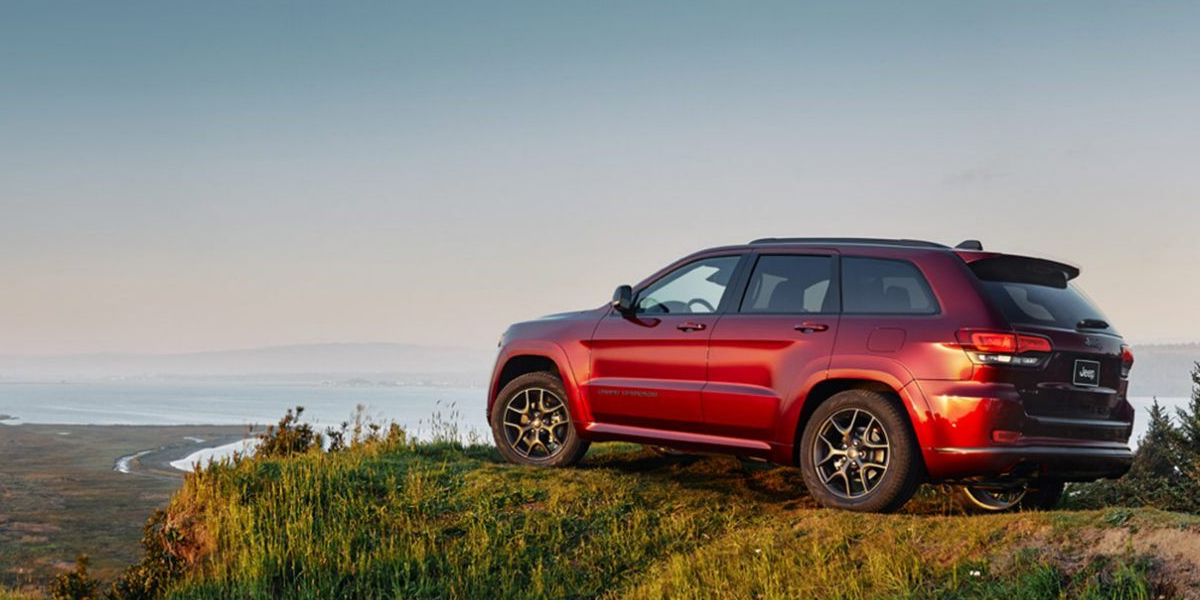 The City of Industry will also be pleased to know that the Grand Cherokee is a champion on safety as well. They have Brake Assist and blind spot gear set up for you from the get-go, protecting you in areas where you need it the most. ABS braking systems are ultra responsive this year, obeying your every command and keeping you safe in bad weather conditions. You can grab an all-wheel drive or FWD Grand Cherokee. Whatever suits your style and preferences, Jeep makes it possible. Parking sensors and electronic stability control are also passive safety features that give you a true advantage over other vehicles on the road today. You can get add-on safety packages that add on the best of the best: automatic emergency braking with pedestrian detection and rear cross traffic alert are just two of the systems that are available on your Grand Cherokee in 2020.
Key Features
The Grand Cherokee's bold V8 engine options are part of what makes it such a powerful choice among shoppers. The spacious cabin seats 5 people and features 105.6 cubic feet of cargo capacity for a Grand Cherokee that can really get things done. And when you are out and about town, you're going to feel good about your rep! This is one alluring model that really turns heads both as it strolls down a street or hits the trails for some 707 horsepower fun.
Contact Us Online
The 2020 Jeep Grand Cherokee comes from a championship pedigree. This long line of winners has culminated in the 2020 model, a version that you're going to want to own for years at a time. It's light years ahead of the competition, especially on its big, powerful V8 engine lineup and superlative interior Natura and Nappa leather options. If you want nothing but the best, you've got to get a Grand Cherokee for your family. Jeep doesn't use the term "grand" loosely here. Everything that would thrill a typical driver or passenger is equipped on this big, bold family SUV. You can grab it today from our City of Industry dealership! Just pick out the trim you want and give us a call or write to us on our website. We'll give you great deals all the way around.