Shop Online 2020 Dodge Challenger in City of Industry CA

View Inventory
Vehicle Overview
The enticing array of colors, badging, and wheels on the new 2020 Dodge Challenger should be enough to draw you to this perennial favorite. This year's Challenger has best-in-class everything! You're going to get versatility, musclebound goodness, and a true penchant for the dramatic. For an exciting life, you need an exciting car like the Challenger. We're offering up many online services right now that let you shop for the Dodge Challenger from the peace and quiet of home. Grab quotes and apply for financing from your phone, home, or work computer, and then race into a new Dodge Challenger.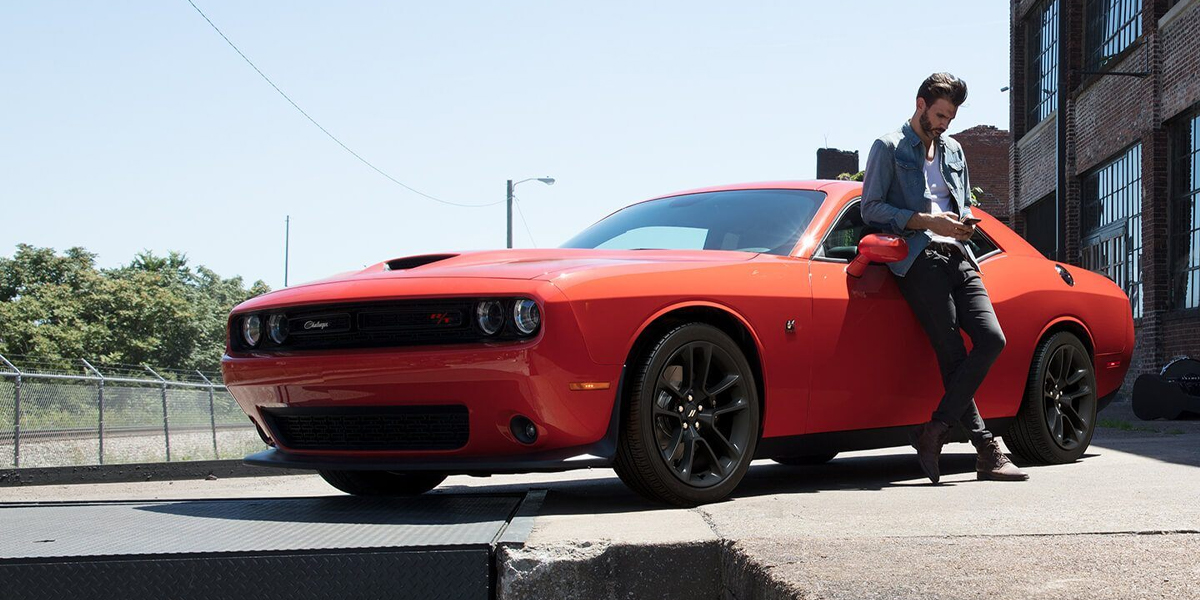 Exterior - 2020 Dodge Challenger
The base model SXT is equipped with 18 inch wheels (with several 20-inch options available). And then there's your Blacktop package that is going to up things with a spoiler and a ton of upgrades to your visuals. The widebody kit is especially great this year, with wider wheels and tires and broad fenders for an imposing, gritty style. If you want to look like you're going somewhere and fast, the Dodge Challenger is the single best buy you could ever make. You're going to feel like a million bucks driving away in this one!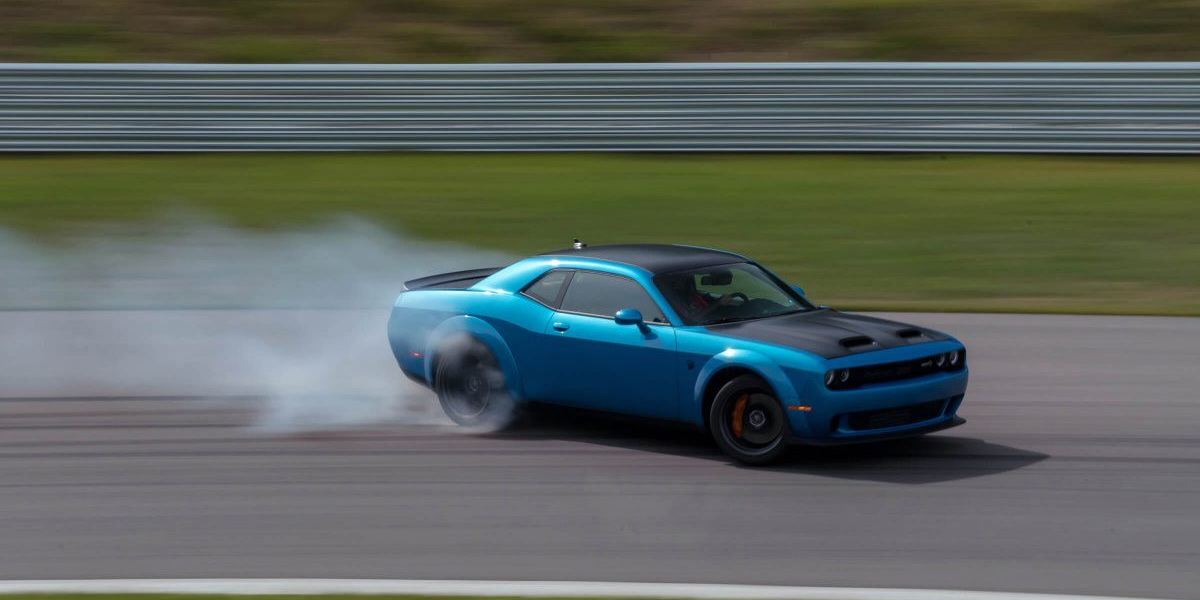 Interior - 2020 Dodge Challenger in City of Industry
The SXT has a nice 7-inch infotainment system and a power adjustable driver's seat. You can even get keyless entry, something usually reserved for higher trims. Your GT is even more nicely dressed. Its interior trim is much softer, with higher quality materials, and then you get rear parking sensors for an easier parking day. The SRT Hellcat and higher gets leather interior with graphics packages and hood scoops to boot. There's nothing quite like the interior of a Challenger. You really have to visit us to understand just how great this new one is.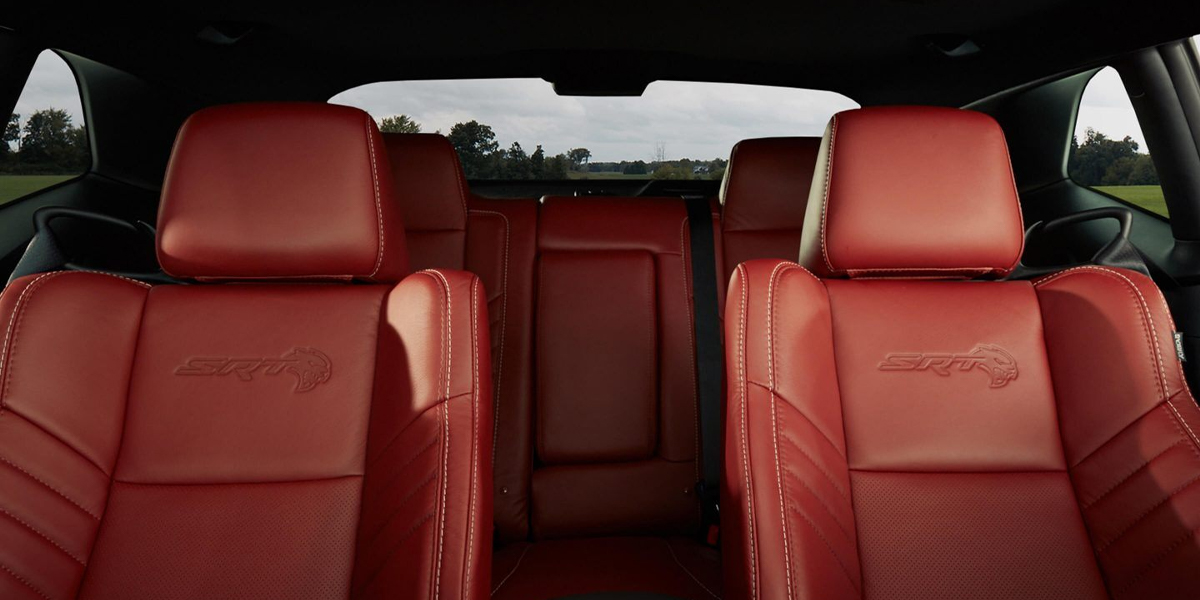 Mechanical/Safety - Dodge Challenger specs in City of Industry
The biggest news on the Challenger is always its power. The 3.6L V6 engine is ranked at 303 horsepower and 268 lb-ft of torque this year, but that's your starter engine. You can also grab a 6.4L V8 engine ranked at 475 horsepower and 475 lb-ft of torque (the kind of power you usually only see on a pickup truck). And if you want to go all out, make sure to grab the SRT Hellcat or Hellcat Redeye. When you have one of those you get horsepower that ranges from 707 horsepower to 797 horsepower (on the SRT Hellcat Redeye). We couldn't believe what it felt like driving either of those, and neither will you. Once you feel that kind of power, you don't want to be without it.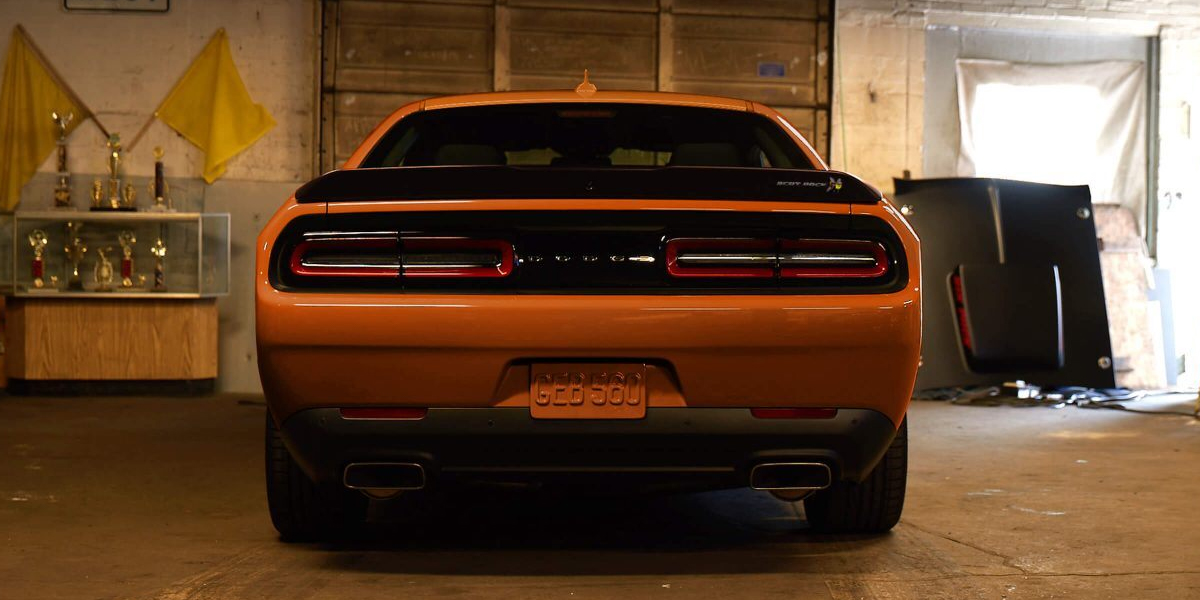 Finally, the safety menu for a car that goes this fast has to be perfect. Thankfully, Dodge gets this one right. You're going to enjoy blind spot monitoring, advanced parking systems, adaptive cruise control with stop and go, and many braking safety systems that keep you safe out there while you're speeding through life. When you have this much power at your disposal, you have to be able to appreciate the ability to stop on a dime. Dodge never leaves you out in the cold on safety or security. Please be sure to ask us for a full lineup of safety features on the brand new Dodge Challenger. You'll be glad that you bought the Challenger, not just because it's a speedy beast, but because it's one of the safest vehicles around this year.
Key Features
Just like its soulmate - the Charger - the Challenger is a fan favorite every year. This year's Challenger features bold muscle car styling and a whole new slew of engines to keep your life always on the fast track. And those blacktop stripes on many models this year is going to get you in the mood for all out muscle car goodness. What's new this year?
Contact Us Online
The 2020 Dodge Challenger is reserved for those people who demand a little more out of their life. It's for people who love the thrill of driving itself, not just the thought that you're getting somewhere and using a car for transportation. You will relish every ride in your new 2020 Challenger. Our City of Industry dealership is here to make buying a Challenger as easy as it gets. You can shop online for the new Challenger or any of its many trims. We have the SXT, GT, R/T, R/T Scat Pack and SRT Hellcat, and SRT Hellcat Redeye all ready for you to take home today. Just request a quote on your favorite trim and apply for financing to get things started. Have questions? Just write or call us today.