Los Angeles Review – 2020 Jeep Gladiator Mojave

View Inventory
Vehicle Overview
The Jeep Gladiator is the first vehicle of its kind to ever be desert-rated. You can see why a desert-rated vehicle might be hard to accomplish. Sand, wind, grit, and grime aren't substances that mesh well with automobiles. In order for a vehicle to be tough enough to tackle the desert, it has to be equipped with advanced technology and design that only Jeep is capable of imagining. With the 2020 Jeep Gladiator Mojave, Jeep did far more than imagine a desert-rated vehicle. They actually made it a reality. Our dealership serving Los Angeles California is pleased to introduce you to the world's first desert-rated Jeep vehicle: the 2020 Jeep Gladiator Mojave. The desert.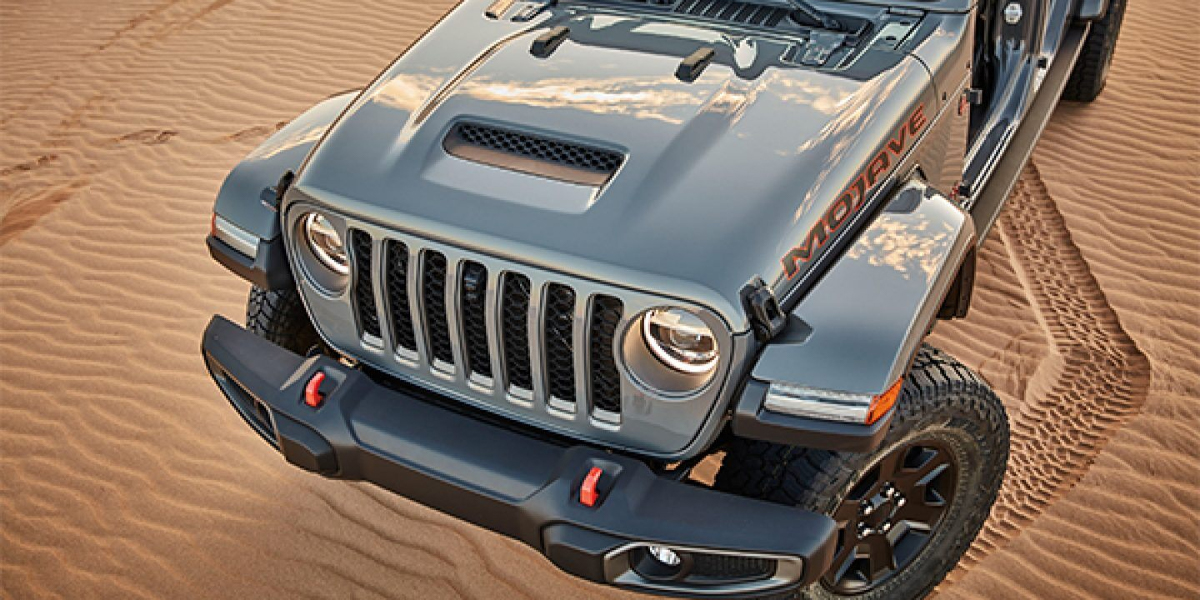 Exterior - 2020 Jeep Gladiator Mojave
The four-door configuration of the Mojave makes it a sort of Super Wrangler. They've extended the wheelbase this year for a longer look and more spacious cabin, something that families will appreciate. Jeep is also serving Los Angeles Anaheim California with a 5-foot long truck bed for greater utility and hauling space. You'll love the texture of the new Mojave as well. While the looks of the Mojave are in the vein of your traditional rugged Jeep spirit, you get a smoother look this year. It's a truck that looks like it's about to do something phenomenal at all times. The large all-terrain tires are menacing to anything that might face off against this champion.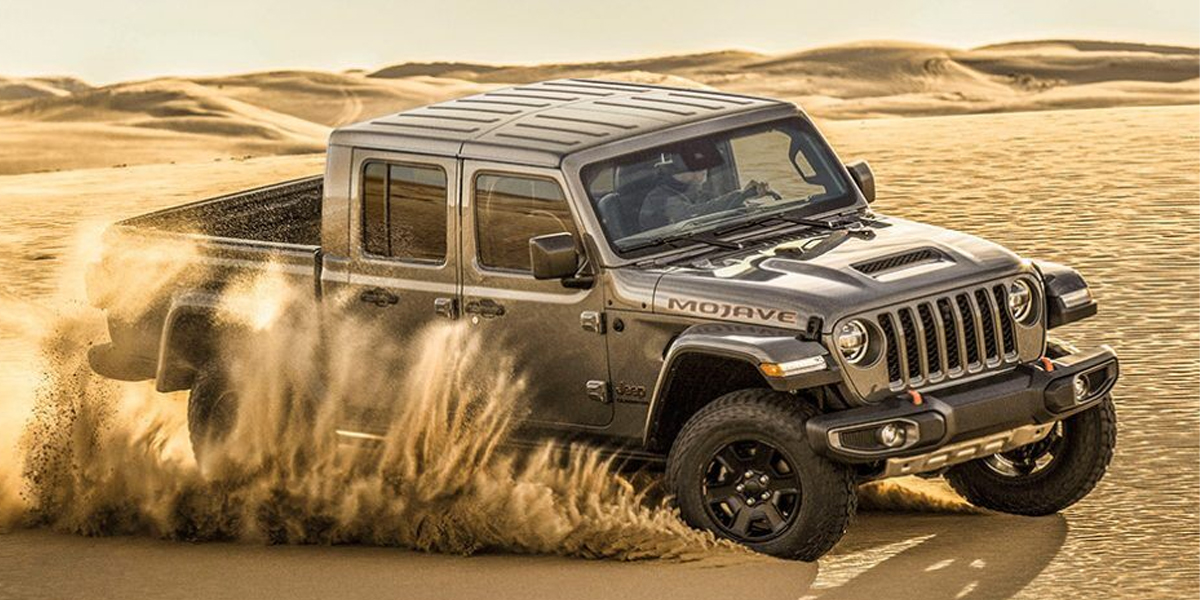 Interior - 2020 Jeep Gladiator Mojave near Los Angeles
The 2020 Gladiator Mojave is based on the Wrangler design, so you know you're getting something amazing on your interior. These vehicles are designed to keep you warm and safe while you're facing some of the most punishing terrains on planet earth, but the most recent 2020 Jeep Gladiator Mojave review news is that this is a bit more refined than in year's past, especially on technology. The large, spacious rear seating of the Gladiator is more SUV-ish than other pickups. You'll have room to enjoy the adventure. As Jeep says, the 2020 Gladiator Mojave is all about erasing boundaries. That means it's okay to have a leather interior now on what amounts to an all-terrain pickup truck that in some ways even functions like an SUV. This model is all things to all people, serving Los Angeles Anaheim California Jeep lovers with something that's at once instantly familiar but entirely new.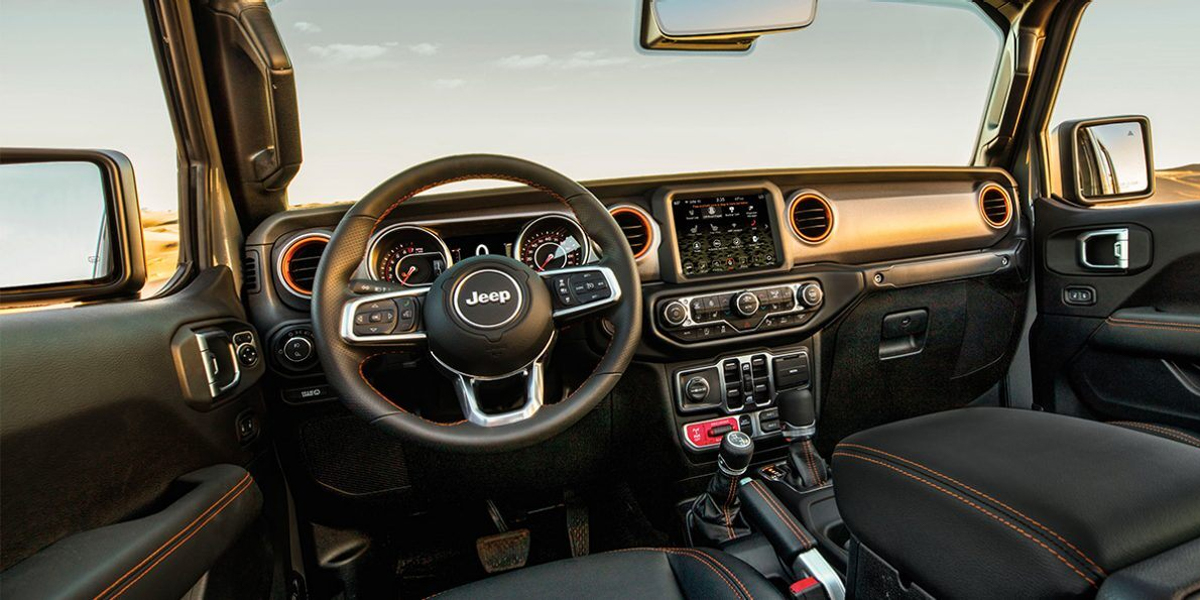 Mechanical - Jeep Gladiator Mojave specs near Los Angeles
No 2020 Jeep Gladiator Mojave review would be complete without a full rundown of some of the innovations you can expect to benefit from here. The vehicle is equipped with mechanical innovations like a locking rear axle, Fox shocks, and precision steering. It's a combination that combines to give the Mojave a unique mechanical design that makes it especially adept at scaling any kind of environment it runs over. You can't do all of that without a terrific powertrain, though. There's just so much about the way this vehicle is built that can't be briefly explained. We hope you'll contact Puente Hills Jeep to learn more about all of the mechanical features of this one.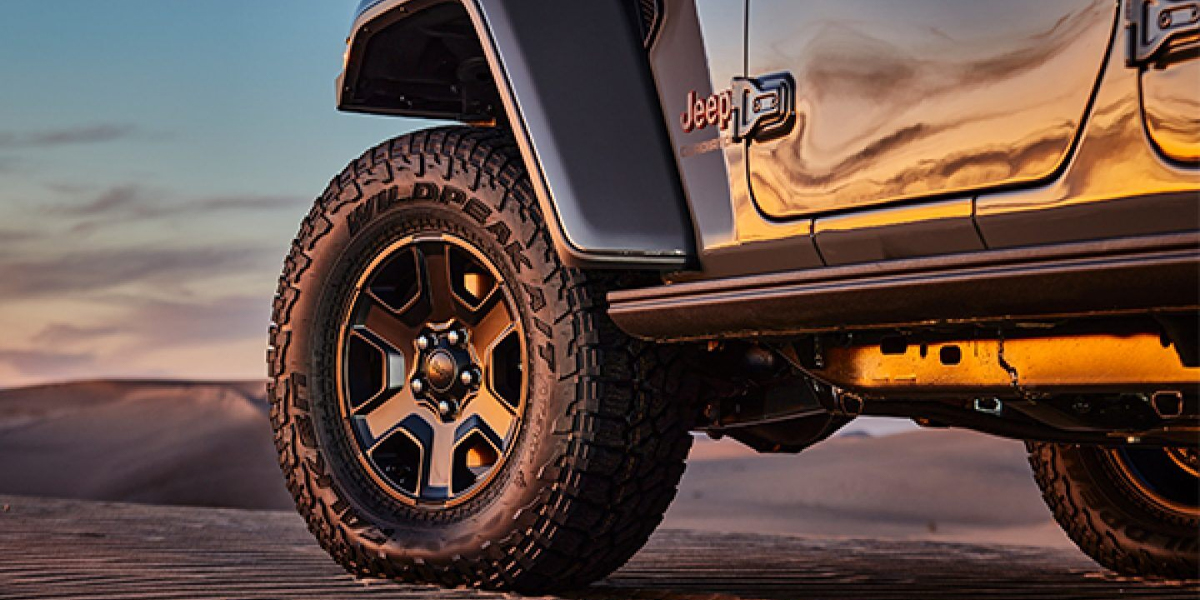 Powertrain - 2020 Jeep Gladiator Mojave dealer
The standard 3.6-liter V6 engine confidently delivers 285 horsepower and 260 lbs-ft of torque in a perfectly efficient manner that allows the 2020 Jeep Gladiator Mojave to expertly get all its hard adventuring complete. When properly equipped with a hitch, the model can tow 4,500 pounds of gear. Whether you're kayaking, bringing along a boat, or hauling an ATV, the Gladiator Mojave is a vehicle that can get it done. The powertrain is standard across all trims, and of course, you get the same amazing 4X4 systems you normally get with any "normal" Jeep (if there was an ordinary Jeep out there that doesn't do incredible things).
Safety
The limited edition Mojave is no slouch on anything, including premium safety features. From the sound mechanics of the way the Mojave is built all the way to the advanced driver-assist features, you get a confident ride that never fails to dish out some of the most adventurous thrills to be had out there. FOX front hydraulic jounce bumpers make for a more secure ride in every location that you dominate. Other design features like this make sure that you're safe as you have fun. Driver-assist features like blind spot monitoring, automatic emergency braking, and lane keeping systems make sure that you're covered in everyday driving situations on roads where there actually are other drivers around you. It's a complete safety system serving Los Angeles Anaheim California with all the adventure it can handle.
Contact Us Today
Thank you for allowing our dealership to continue serving Los Angeles California with the kind of trustworthy and dependable salesmanship that you've come to expect from us here. You are always welcome to contact Puente Hills Jeep to learn all the latest information about the new limited edition Mojave. Our 2020 Jeep Gladiator Mojave review was designed with customers just like you in mind who want a vehicle off the beaten path, who don't want to settle for the average. We know the limited edition Mojave costs a little more than the other guys, but that's because it brings so many special things into the lives of its drivers. The Mojave can even be perfect for families. It functions exactly like a mid-size pickup truck when it's off the trails, and it has one of the nicest interiors in its class. If you'd like to test drive this model, please contact Puente Hills Jeep! We'd love to hear from you.
*Article for general informational purposes, for complete details please contact the dealership.