2020 Jeep Cherokee Lease and Specials near Los Angeles CA

*Not actual vehicle
Jeep Cherokee Lease Specials and Finance Offers in City of Industry CA near Los Angeles, West Covina
Why Buy or Lease 2020 Jeep Cherokee near Los Angeles CA
The refreshing attitude of the eternally popular Jeep Cherokee whisks its occupants away into a world of pure luxury and technology. When people think of a luxury SUV, they think of the Cherokee. Its name alone inspires a feeling of freedom, wanderlust, and adventure. And then of course, it's a terrific family SUV all the way around. Although nothing about the vehicle is average, it's possible to get a very affordable Cherokee when you opt for the base model or lower trims. Those trims exist because Jeep wants you to be able to experience that Cherokee magic without having to pay high trim Cherokee prices. Yes, the lower trims are more modest; they're also more luxurious than most fully loaded trims on other SUVs. Don't settle for anything less than the Cherokee this year. Give your family something special.
*Not actual vehicle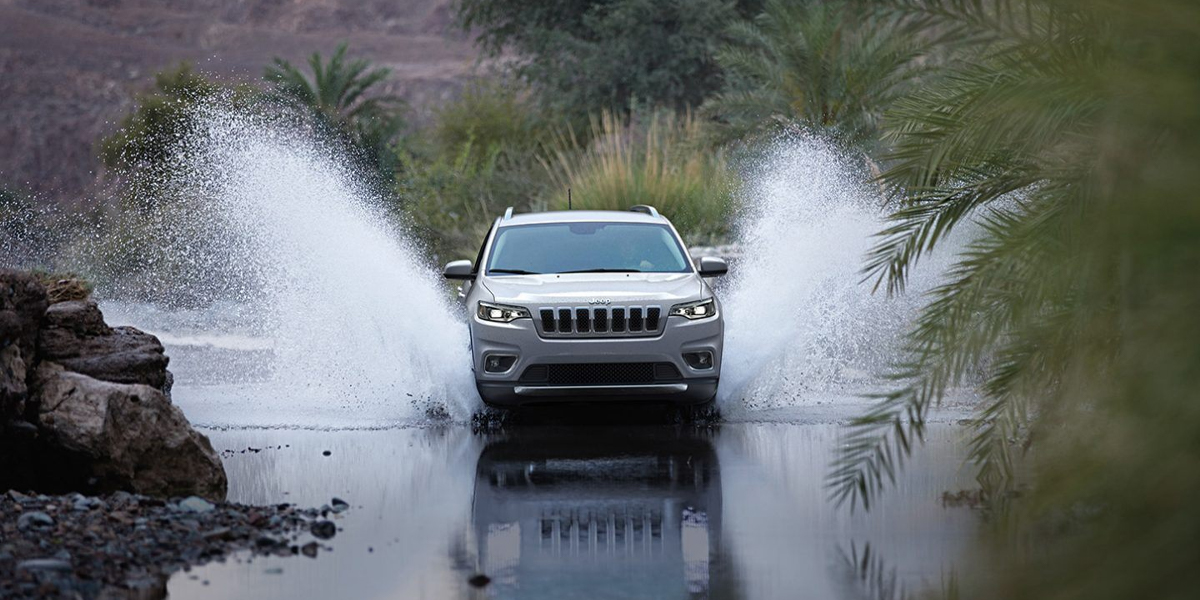 Exterior - 2020 Jeep Cherokee
The 2020 Jeep Cherokee is a picture perfect example of a mid-size family SUV that knows its soul. Huge, glistening wheels compliment a frame that has a little more bulk on it than its competitors. That bulk is perfectly sculpted to reflect that energetic Cherokee spirit through and through. Elegantly sculpted LED headlights perfectly form the eyes of your Cherokee, and it's new redesigned grille gives you a glimpse into its raw power. The Cherokee is the SUV you want to own if your goal is to impress strangers and make them ask, "What kind of SUV is that?" It shines from front to back.
*Not actual vehicle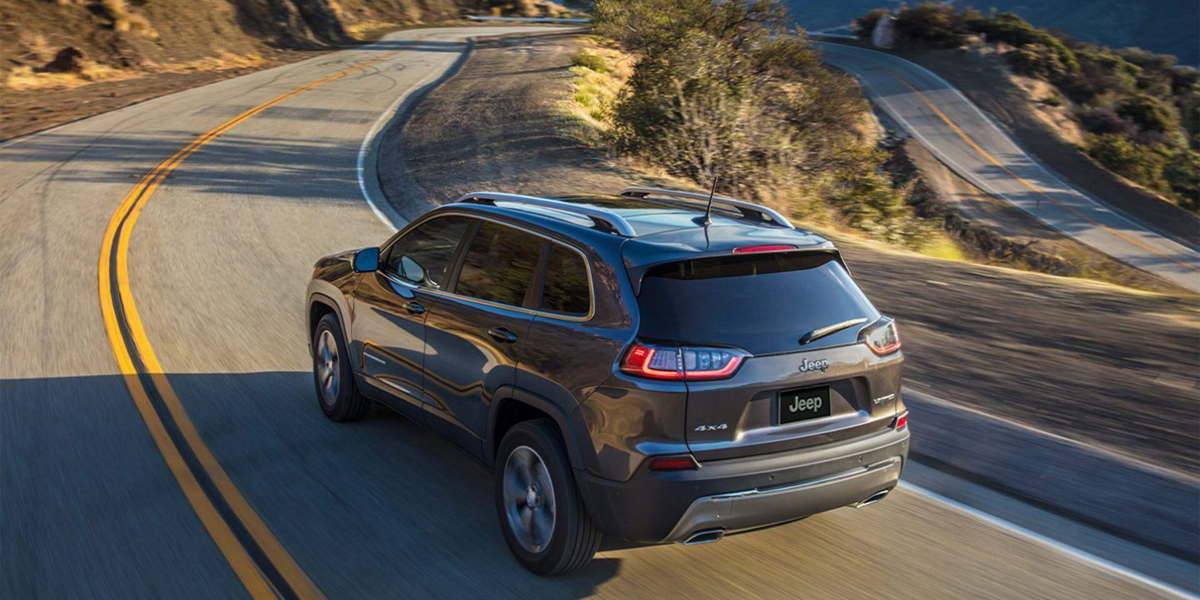 Interior - 2020 Jeep Cherokee near Los Angeles
While the Cherokee remains one of the most refined, attractive vehicles in its class this year, what really sets the Cherokee apart from other SUVs is its interior. It doesn't do anything halfway. The two-row, 5-seat Cherokee is designed with your comfort in mind. Passengers enjoy ample headroom and legroom, very soft door handles and panels, as well as a spacious feeling that brings freedom and joy to mind. The loaded Trailhawk is a master at making families feel important. Its leather upholstery and heated seats conjure up warmth on a cold day. The Summit gets Natura Leather seating for a premium look and feel that's unmatched anywhere else.
*Not actual vehicle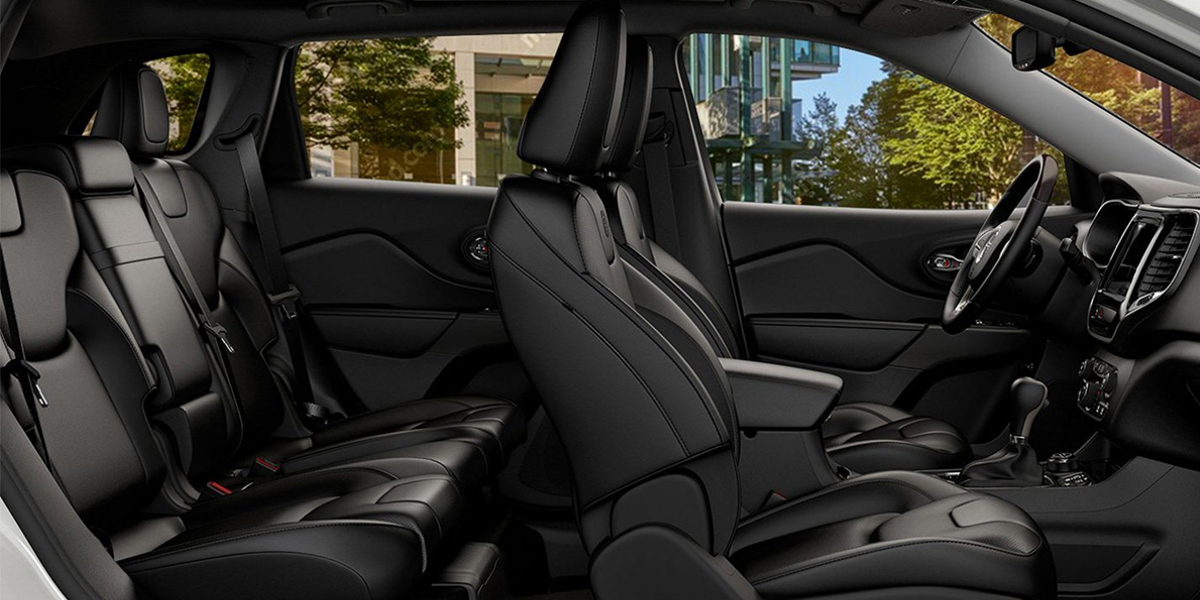 Mechanical - Jeep Cherokee specs near Los Angeles CA
The base model engine - a 285 horsepower V6 engine - is standard on the first five trims, but we all know that's not the grand finale. If you want a family SUV that bolts about the world like a sports car, you've got to grab the Trackhawk. This monstrous speedster can jet about via 707 horses. Imagine the power of 707 horses pulling a mid-size SUV like the Cherokee, and then imagine yourself applying for financing right now because who wouldn't want to experience that at least once in their lifetime? There are mid-level engine options as well that give you added towing capacity and power but won't cost you quite as much. Not everyone is going for the race car SUV configuration, and we understand that.
*Not actual vehicle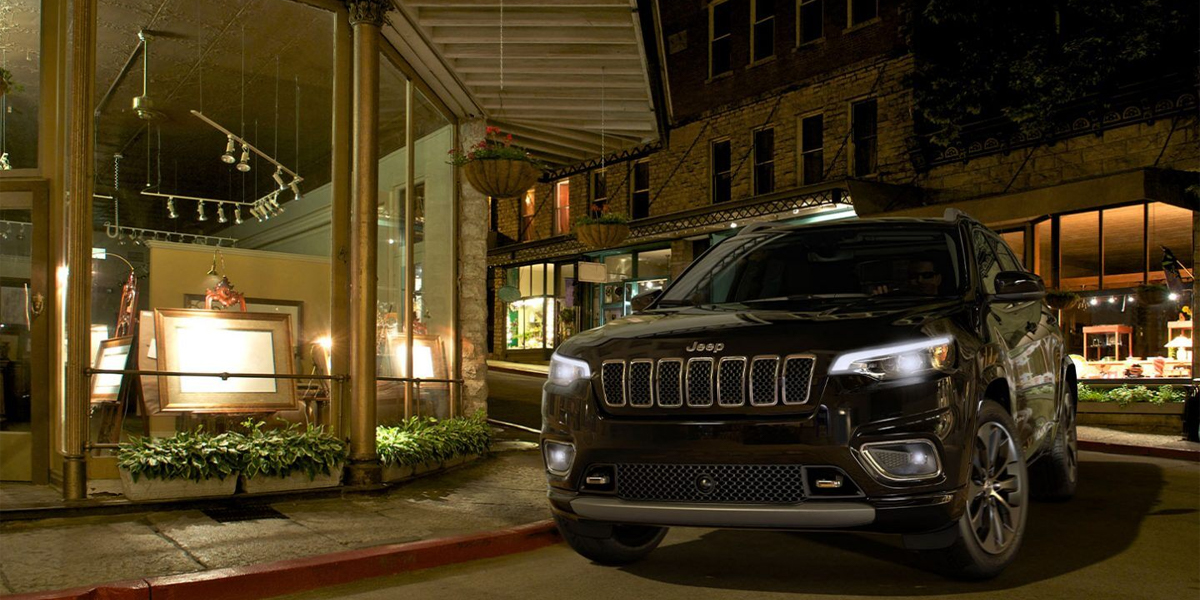 Technology & Safety - 2020 Jeep Cherokee dealer
The supremely talented Cherokee scores another touchdown on technology. The model was a little slow to pick up on tech at first, but once it got the hang of things, it decided to just take over the whole segment with its connectivity features. You'll always have Bluetooth and 4G access in your Cherokee, as well as your choice of 7-inch or 8-inch touchscreen infotainment system. The Apple CarPlay and Android Auto capability are wonderful at capturing the modern automotive tech experience. And when you want to rock out to some great music, you can grab the 9-speaker Alpine premium audio system. So many other SUVs skip over the greatness of Alpine. It has a storied history of sound that fits perfectly with the 2020 Jeep Cherokee's old spirit.
The sky is the limit for safety on the new Cherokee. You'll love features like automatic emergency braking that intelligently sense when a collision is imminent and then uses smart tech to apply the brakes if you don't. Forward Collision warning warns, but it's the automatic emergency braking that saves lives. Active parallel and perpendicular parking are terrific features for those people who dread any type of parking situation other than a straight into the space scenario. Bi-Xenon headlights automatically adjust to your surroundings to give you the optimal view of the road in all driving conditions. It's like having a set of headlights that can think for itself. Overall, the new Cherokee brings much more to the table on safety this year than in year's past. It's one of the safest vehicles in its class, a fact that means you can drive the Cherokee and always feel like you're going to be safe and sound. It just doesn't get any better than that, especially when the well-being of your beloved family is at stake.
Trim Levels - 2020 Jeep Cherokee
All five trims of Jeep Cherokee are trail-rated. If it's a Jeep, even if it's a mid-size SUV, it's going to be trail-rated. Jeep doesn't believe in creating anything but trail worthy vehicles. The Cherokee is no exception. Choose from:
Laredo
Limited
Trailhawk
Summit
Trackhawk
Test Drive the 2020 Cherokee
The Cherokee is a family SUV with a race car powertrain that would make even a Mustang owner envious. You get an authoritative level of performance that outshines anything else in its class. Contact us today for a joyfully fun test drive!