2020 Dodge Durango Lease and Specials near Los Angeles CA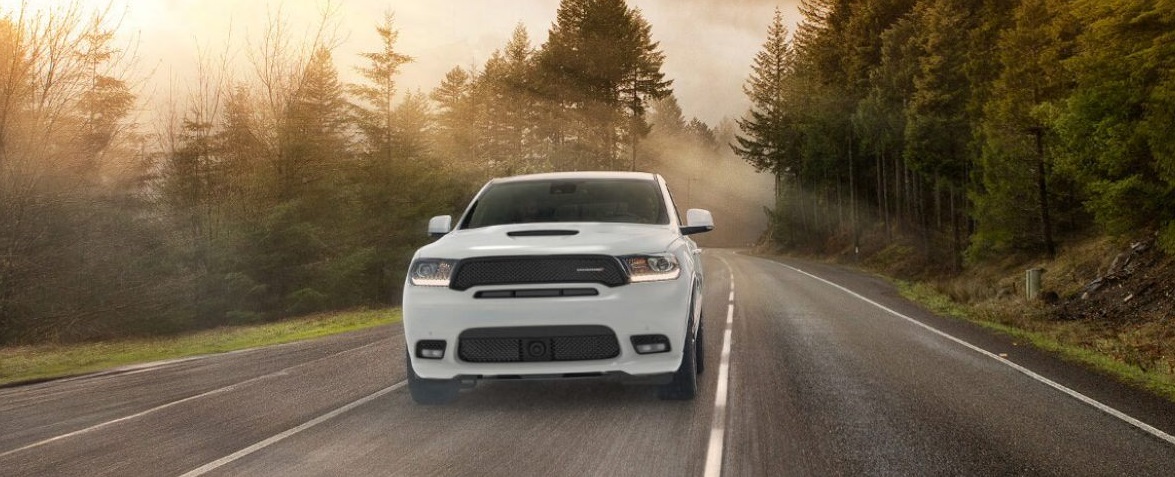 *Not actual vehicle
Dodge Durango Lease Specials and Finance Offers in City of Industry CA near Los Angeles, West Covina
Why Buy or Lease 2020 Dodge Durango near Los Angeles CA
The rule of the day for the new 2020 Dodge Durango is "steady as she goes." Dodge has found a sweet spot for the chronically popular family SUV. Its off-road capability makes it appealing to both families and lone owners alike who prefer a life of adventure. It has a large touchscreen that is among the best in its class, and of course, there's that wide body look to the Durango that makes it the muscle car of family SUVs. What else do you have to look forward to when you opt for the Durango this year? Lots.

*Not actual vehicle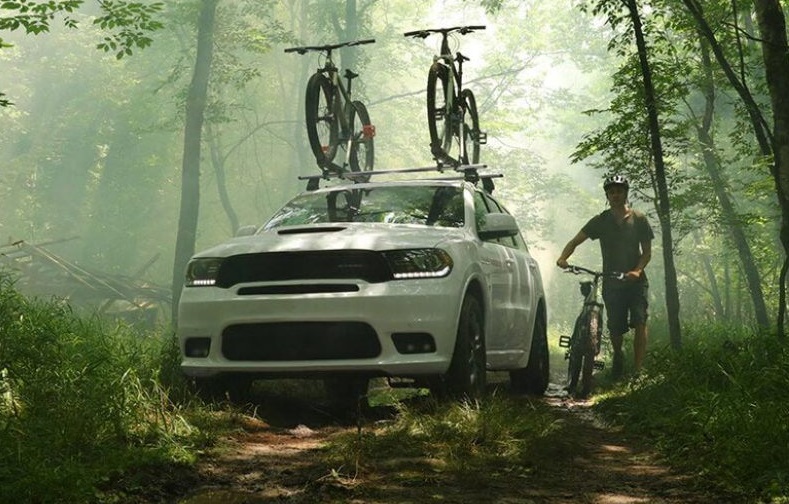 Exterior - 2020 Dodge Durango
The Durango's broad shoulders show off larger wheel options than most of the vehicles in its class, giving it a very creative appearance. You can tell that Dodge puts a lot of thought into their new Durango designs. Gorgeous LED headlights are sculpted into the front end this year for a menacing appearance that lets you know the Durango means business. Automatic headlights aid in the rigors of everyday driving, too, giving you a smooth transition depending on exterior light. Bold wheel options and color options (such as white knuckle clear coat and Redline 2 coat pearl) give you the ability to customize your beastly Durango however you wish.

*Not actual vehicle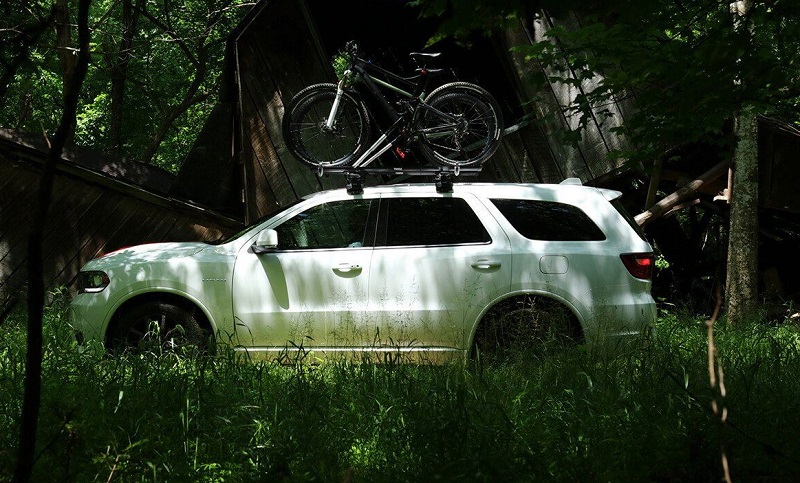 Interior - 2020 Dodge Durango near Los Angeles
Your base model features push-button start, leather-wrapped steering wheel, and cozy automatic climate control for a robust feature list that goes nicely with the soft and cozy seating and cloth interior. You might want to go all the way up to the Citadel trim, though, where some serious luxury awaits you: leather upholstery and heated and ventilated front seats in a gorgeous lineup of colors are just a couple of the features that the Citadel brings to the table. The massively well-equipped SRT gets simulated suede upholstery for an out of this world look and feel. It's an interior that has plenty of options for people with a wide variety of different budgets. If you want your family to experience ultimate fun, grab the second row captain's chairs for the kids. There's nothing quite like having your own little area of the cabin when you're a younger person.

*Not actual vehicle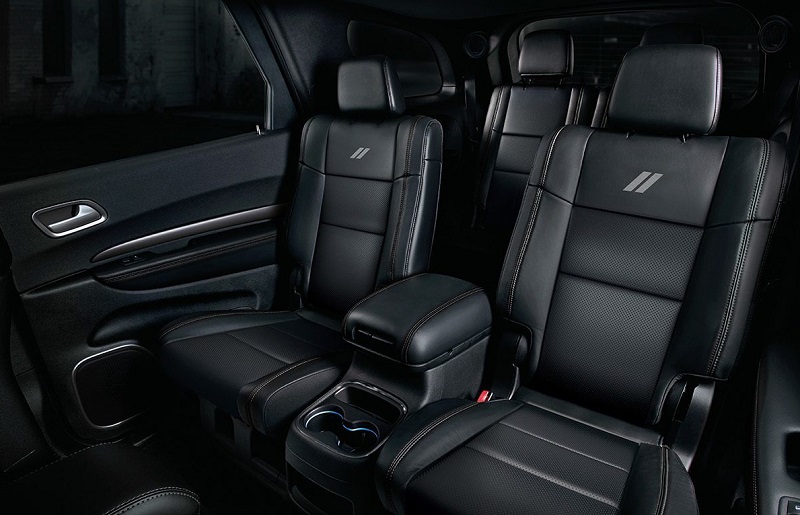 Mechanical - Dodge Durango specs near Los Angeles CA
The SRT showcases the finest that the Durango has to offer. Its 6.4-liter V8 engine is rated at 475 horsepower and 470 lbs-ft of torque. Its performance-tuned suspension and Brembo brakes, along with a locking rear differential, make it ideal of off-road performance. That's just the beginning of the features on the SRT. Please ask us about additional engine options. The Durango has a couple of other options that are supremely powerful but not quite up there with the SRT.

*Not actual vehicle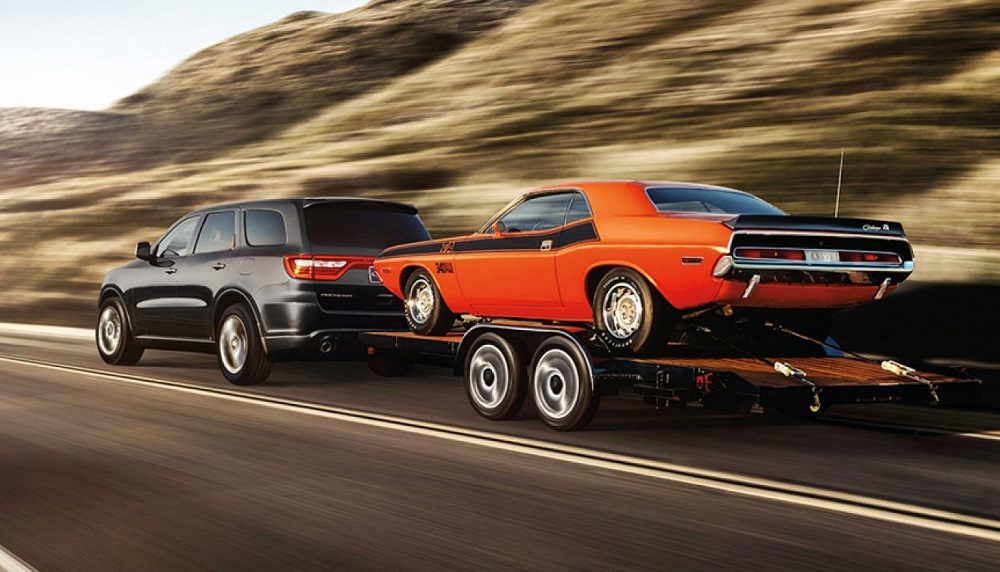 Technology & Safety - 2020 Dodge Durango dealer
The large 8.4-inch touchscreen is one of the largest in its class and sports a wonderfully easy to use software system that takes you step by step through all of your functions. You'll have Bluetooth, hands-free voice recognition, a 4G hotspot, and Bluetooth connectivity, among many other tech wonders. Your Durango is a highly competent machine when it comes to technology, and we'd be failing you if we didn't mention it's one of the best options for you techies out there. Not only do you get unfailing off-road performance, but you have that large screen to give you precise camera angles on the outside of your Durango for a more confident drive.
The Durango is excellent on safety. It has an advanced airbag system, a very strong construction, and then its interior features get your family firmly secured and safe from harm. Driver-assist features are numerous this year with many standard safety features like lane keeping systems, rear cross traffic alert, and parking assist, among dozens and dozens of others.
Trim Levels - 2020 Dodge Durango
Grab your favorite trim of Durango today. It comes in SXT, GT, Citadel, R/T and SRT trims. The SXT is a nice "starter" Durango, but don't underestimate its power, style, and function. This is a super nice base model, and on any other vehicle, it'd be a top-tier trim. The Durango starts out at a more modest price but offers far more features than similarly loaded vehicles. Your SRT isn't just very luxurious on the interior, but it's also a formidable foe of trails across America. If you've got a Durango on your side, you can defeat those trails. Whatever your needs, you'll find a trim of Durango that meets them perfectly. Just ask us for a full list of features by trim if you want to get to know the Durango better.
Test Drive the 2020 Durango
The 2020 Durango is one of the superstars here at our dealership, and we hope that you'll show it some attention before you turn to another option. It's one of the most powerful vehicles in its class and has massive off-roading potential that will turn into off-road memories when it's driven by the right hands. If you're an off-road enthusiast with a family, it's the perfect way to give your family a gift and grab one for yourself, too. You won't regret it! If you've got any questions about the new 2020 Durango, please get in touch with us and learn more about its many positive qualities today. It's a rough and tumble off-road machine by evening and the perfect family SUV by day. You might call it a jack of all trades. Just give us a call with any questions you have. We've got specials on the Durango in Los Angeles California all year long!