2020 Dodge Challenger Lease and Specials near Los Angeles CA

*Not actual vehicle
Dodge Challenger Lease Specials and Finance Offers in City of Industry CA near Los Angeles, West Covina
Why Buy or Lease 2020 Dodge Challenger near Los Angeles CA
The new 2020 Dodge Challenger is one Challenger that's actually already the champion. You won't find a more commanding driving performance in another vehicle of this class and price range. It's simple raw and rugged power captures every single title here in one burst of acceleration. The Challenger is the only muscle car to boast all-wheel drive performance as well, so you can really get frisky with your driving even in the most imposing of weather conditions. It's an all-around performer that is taking the title on just about everything in its class this year. Here's why you need to take it home today.

*Not actual vehicle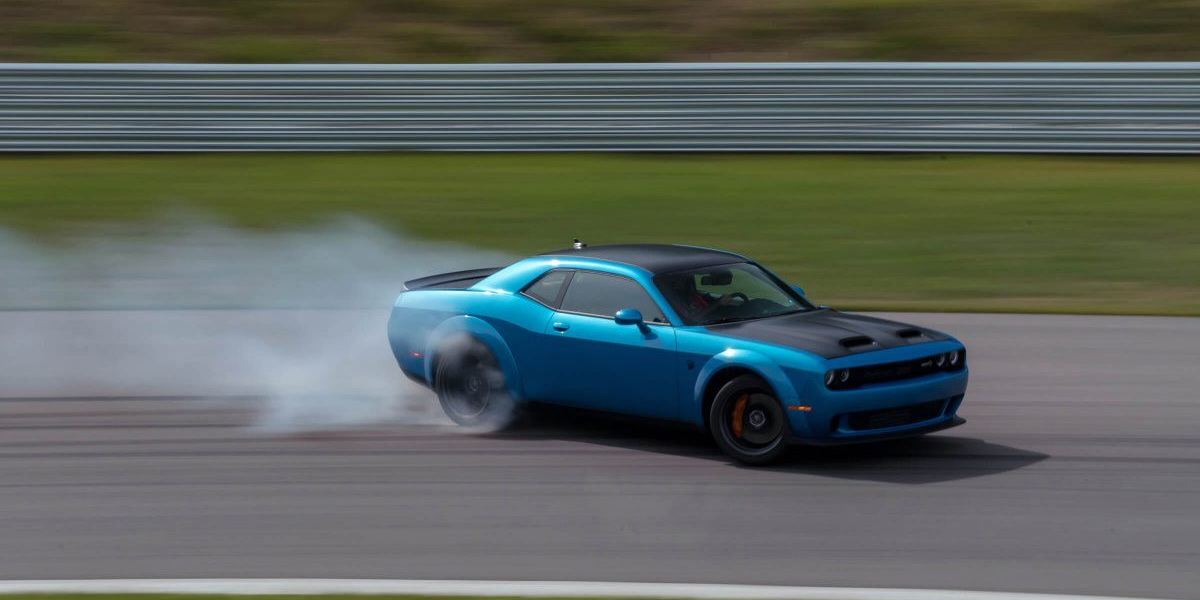 Exterior - 2020 Dodge Challenger
The Challenger's distinct muscle car style makes it wider than other vehicles in this class. You've also got distinctive exterior touches like hood scoops and distinctive exhaust systems that make for a powerful fashion statement. Its physical build makes it a true champion in its class in terms of how the exterior design translates into a more roomy interior. It's big, bold muscle car styling with huge wheel choices and exterior lighting and touches that are meant to thrill (and do).

*Not actual vehicle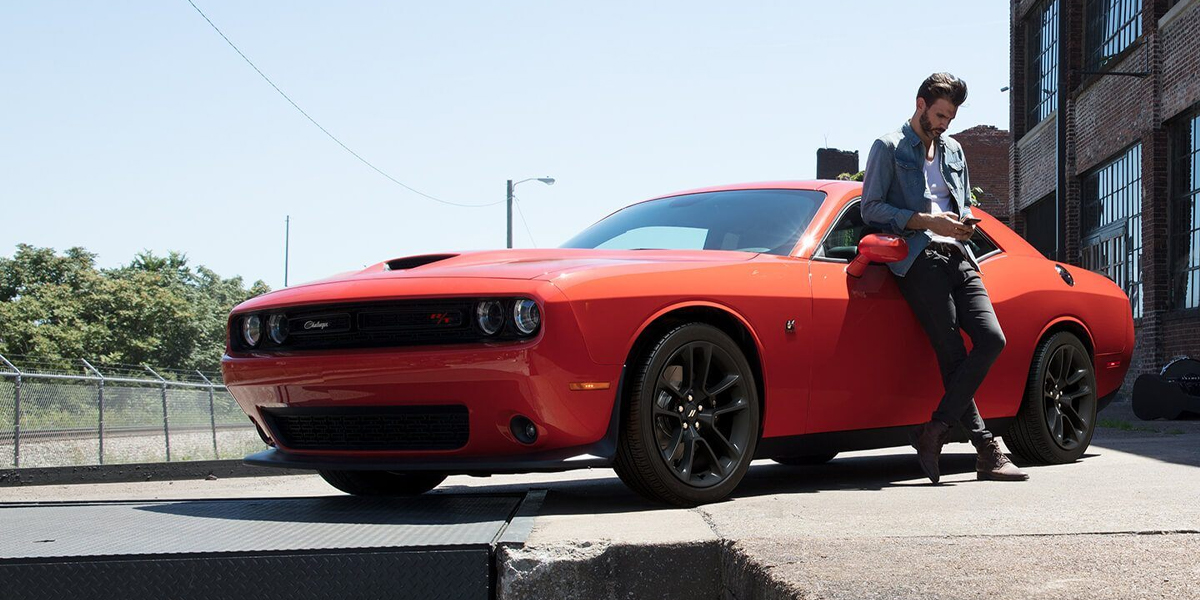 Interior - 2020 Dodge Challenger near Los Angeles
Class-exclusive 5 person seating is only one star of the show on the Challenger's interior. With customization available on just about every corner of your interior, you'll be able make your Challenger the muscle car masterpiece you want it to be. Performance seats with accent stitching make for a comfortable ride that contours to your body's shape perfectly. Comfort isn't the only thing you have to look forward to, though. The SXT trim's Ruby Red Nappa Leather Trim with Nappa Metallic Bolsters is a highlight of the 17 interior color options for your Challenger. Heated and ventilated front seats make for cozy comfort no matter the weather. And we haven't even reached the tech features yet either. It's a premium interior for a premium vehicle.

*Not actual vehicle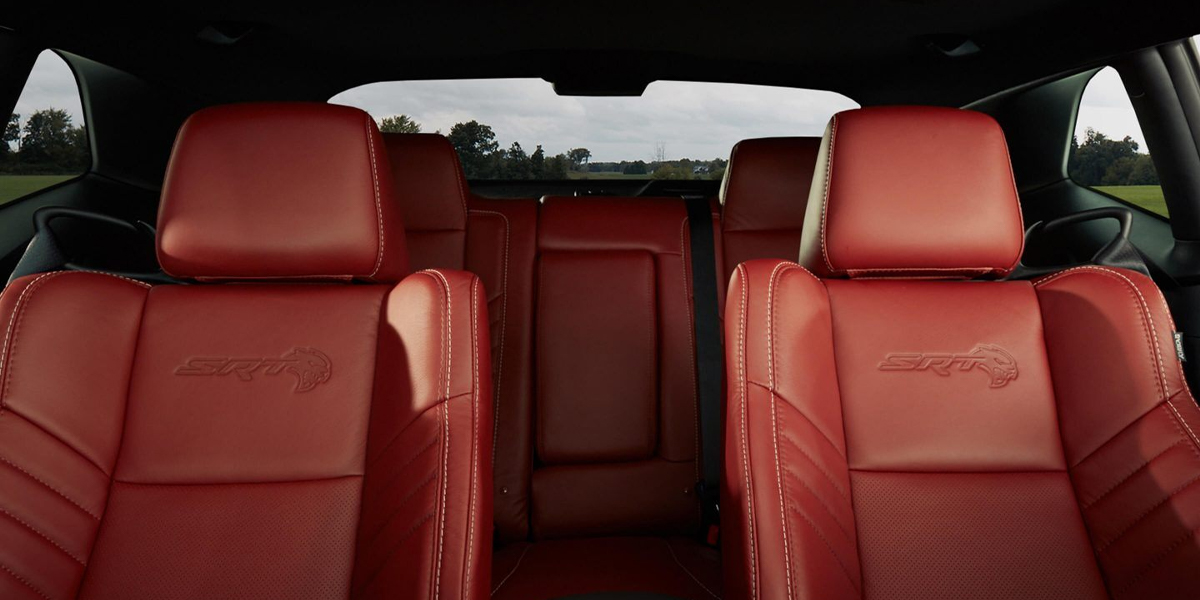 Mechanical - Dodge Challenger specs near Los Angeles CA
Bold engine options are roaring your way on the Challenger. Choose from massive V6 and V8 engines that give you the height of performance. The TorqueFlite eight-speed automatic transmission pairs perfectly with your huge engine options and gives you a premier sense of speed and control during every single roaring trip out in your Challenger. The SRT Hellcat Redeye gets a Supercharged 6.2L Hellcat HEMI® Redeye rated at a staggering 797 horsepower and up to 707 lbs-ft of torque. We started at the top here to give you the correct impression that you can get unparalleled power on your Challenger if you choose to. Of course, there are lesser options to choose from. Just ask about other powertrain choices!

*Not actual vehicle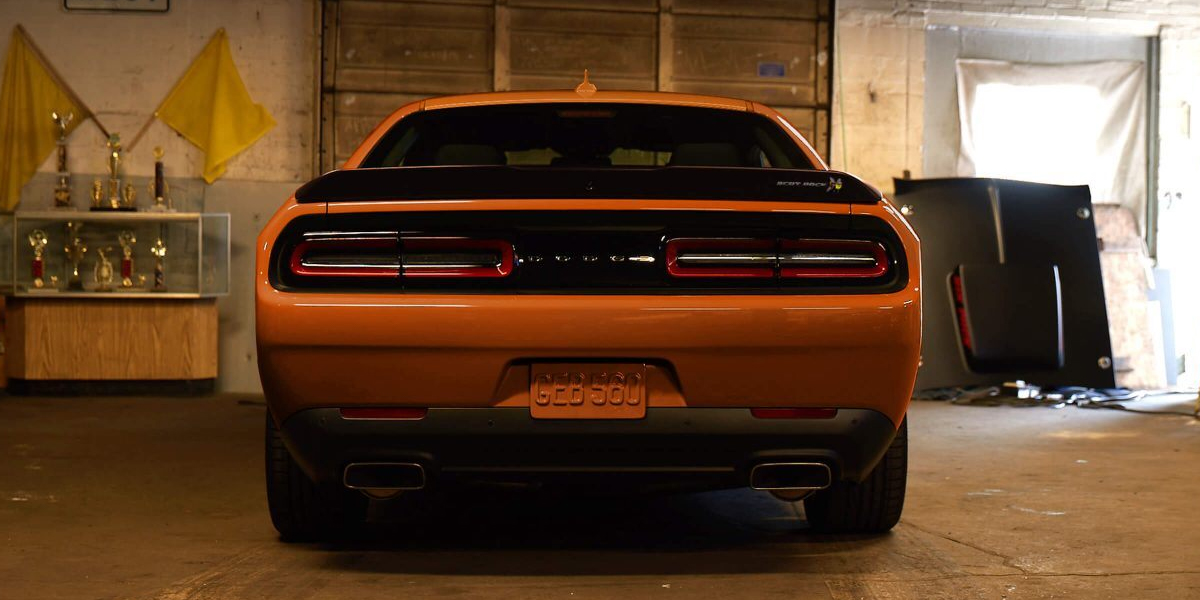 Technology & Safety - 2020 Dodge Challenger dealer
The Challenger features the largest in its class 8.4" touchscreen with UConnect infotainment system. This larger touchscreen, combined with the excellent UConnect system, gives you connectivity and hands-free voice recognition in your Challenger. Enjoy the futuristic feel of texting with just your voice or calling mom to let her know you just bought a Dodge Challenger and from now on you're going to enjoy life a little more. With a robust safety system to go with its premium interior look and feel, the Challenger is the perfect interior in its class. You won't find another interior quite as diverse and versatile as this one.
You're going to have a 200 MPH speedometer, so it's wise to throw in more than a few driver-assist features and a rock solid physical frame around your cabin. Dodge made sure to do just that. You'll get expert blind spot monitoring, rear cross traffic alert, parking assist features, as well as multiple camera angles that are aided by your UConnect touchscreen. You're in complete control of your speed and drive. We all know that a lot of speed is great, but you've got to have the control element as well. Dodge never lets the Challenger go without the best of the best features, and safety is no exception here. They've given you all of the safety tech you need to feel completely safe inside your futuristic Challenger cockpit.
Trim Levels - 2020 Dodge Challenger
The Challenger's design is so advanced that even its trims have trims. Your Widebody trims will vary on the exterior, so be sure to ask for the Widebody if that's the style you prefer this year.
SXT
GT
RT
RT Scat Pack
RT Scat Pack Widebody
SRT Hellcat
SRT Hellcat Widebody
SRT Hellcat Redeye
SRT Hellcat Redeye Widebody
Test Drive the 2020 Challenger
The 2020 Challenger is the best car of its kind anywhere in the world. Is that debatable? Absolutely. You can argue muscle cars all day long and show why one is better than another. Your argument will never be as convincing as it is when you're arguing for the Dodge Challenger, though. There's simply nothing that this car leaves out or gets wrong. From the spacious interior with seating for 5, to the customization configurations on the interior, all the way to the outrageous 797 horsepower V8 engine and widebody style, you've got a muscle car that can't be out-muscled by anyone in the industry, even the other top muscle cars. We wouldn't choose another muscle car in the world over this one. You can visit us today to test drive your favorite trim and decide for yourself if the 2020 Challenger is an instant classic. Just call our friendly sales team today to schedule your wild ride.