2020 Chrysler Pacifica Hybrid Lease and Specials near Los Angeles CA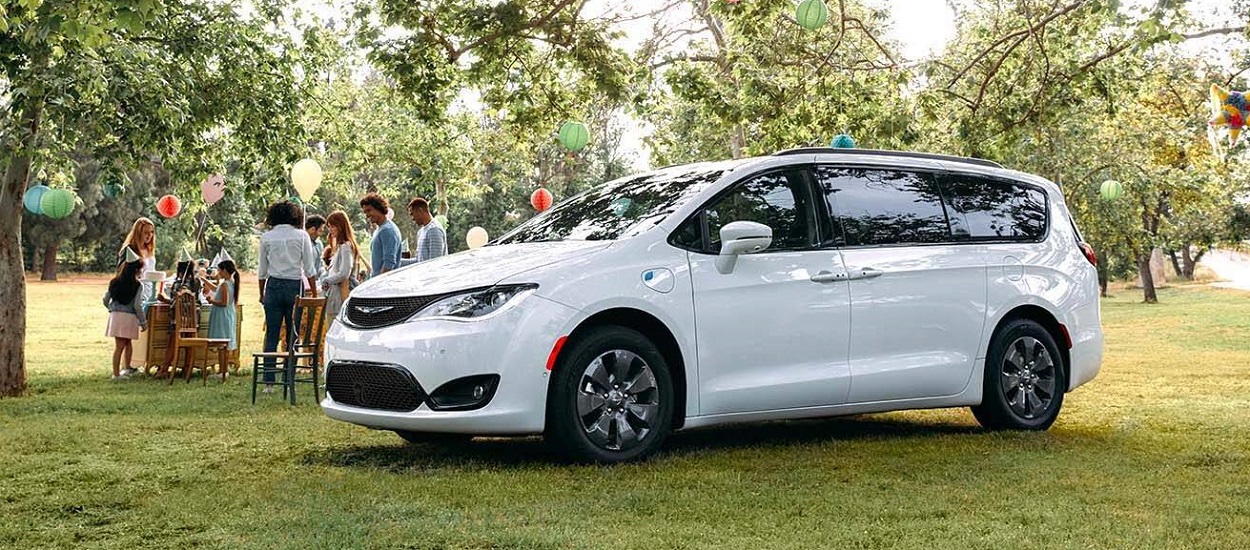 *Not actual vehicle
Chrysler Pacifica Hybrid Lease Specials and Finance Offers in City of Industry CA near Los Angeles, West Covina
Why Buy or Lease 2020 Chrysler Pacifica Hybrid near Los Angeles CA
Every trim of the 2020 Pacifica from the Touring up is available in a hybrid version. We all know the benefits of hybrid vehicles. Not only are they better for your fuel economy, but they're also better for our environment. Whether you care about the environment or not is a personal choice, but we assume that just about everyone cares about their money. If you really want to net big savings at the pump every year, investing in a 2020 Chrysler Pacific hybrid model might just be your best option. Not only that, but Chrysler made sure to pack all the style and functionality into the hybrid model as well, so you'll never feel like you're making a sacrifice or losing any of that Pacifica magic.

*Not actual vehicle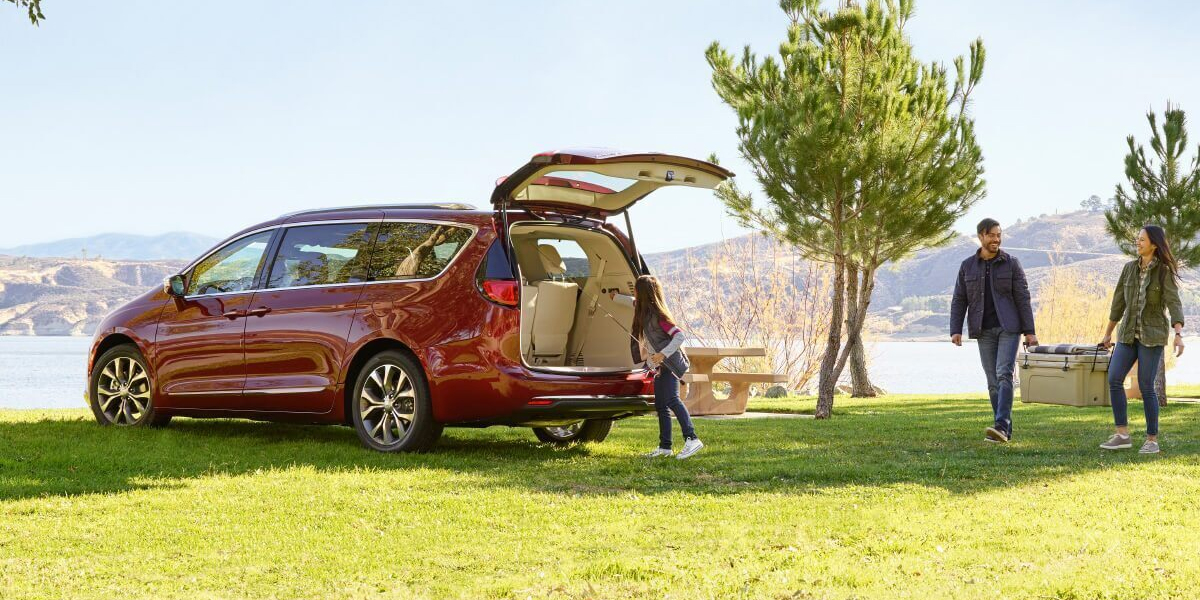 Exterior - 2020 Chrysler Pacifica Hybrid
The hybrid Pacifica features that unusually sporty exterior (for a minivan anyway). You don't typically see body-color mirrors on a minivan at all, but the Pacifica gets them. Large wheel options, including the standard 17-inch alloy wheels give the Pacifica a look more aggressive than any minivan should be allowed to sport. It wears all of its exterior features with confidence, never admitting for a moment that it's a family vehicle. It sports the same minivan style that we've all come to expect, but it's much more sculpted than other minivans and more than willing to spice things up with LED headlights and fog lights.

*Not actual vehicle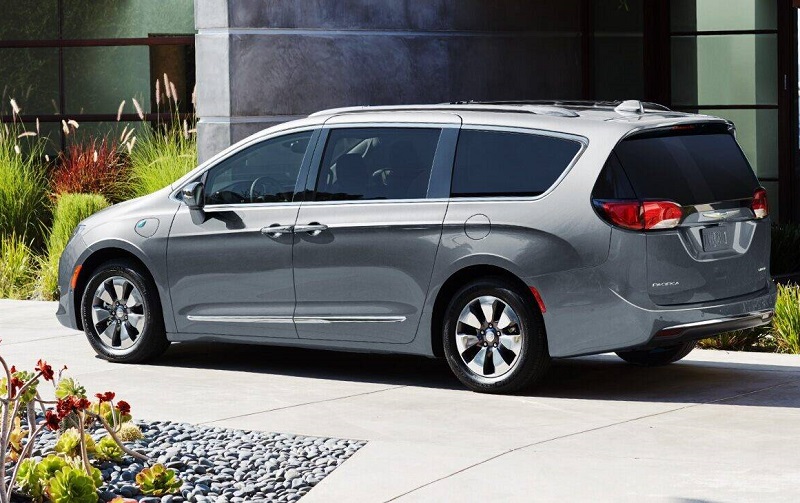 Interior - 2020 Chrysler Pacifica Hybrid near Los Angeles
The interior of the Pacifica wears a number of fashionably awesome features, including the Premium Nappa leather seats you'll find on the Limited. The Limited also gets other neat features like a power sliding door and hands-free power liftgate for easy loading and unloading of any shopping hauls (or gear from major family outings). The interior of the 35th anniversary edition of the Limited gets ridiculously - in a good way - luxurious and fun, with a embroidered floor mats and KeySense Programmable key fob.

*Not actual vehicle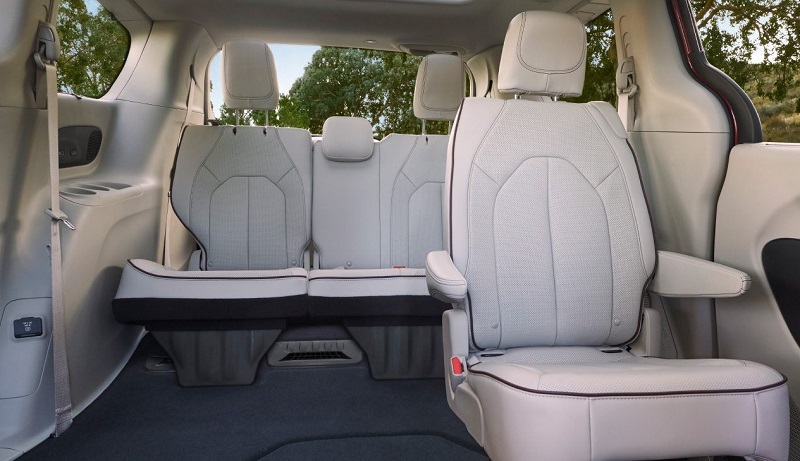 Mechanical - Chrysler Pacifica Hybrid specs near Los Angeles CA
The hybrid powertrain generates a whopping 260 horsepower via two electric motors and a 3.6L V6 engine that's paired with a CVT. It's this combination that nets you massive savings at the pump, all while losing very little horsepower off the gas engine only configuration. Imagine having the benefit of 260 horses all while saving money at the gas pump. That's the kind of utility you'll get from the hybrid. While many of our customers might not be ready for a hybrid yet, we know that a good many of you are ready to take the dive and discover that while both are great choices, the hybrid nets you additional savings on gas.

*Not actual vehicle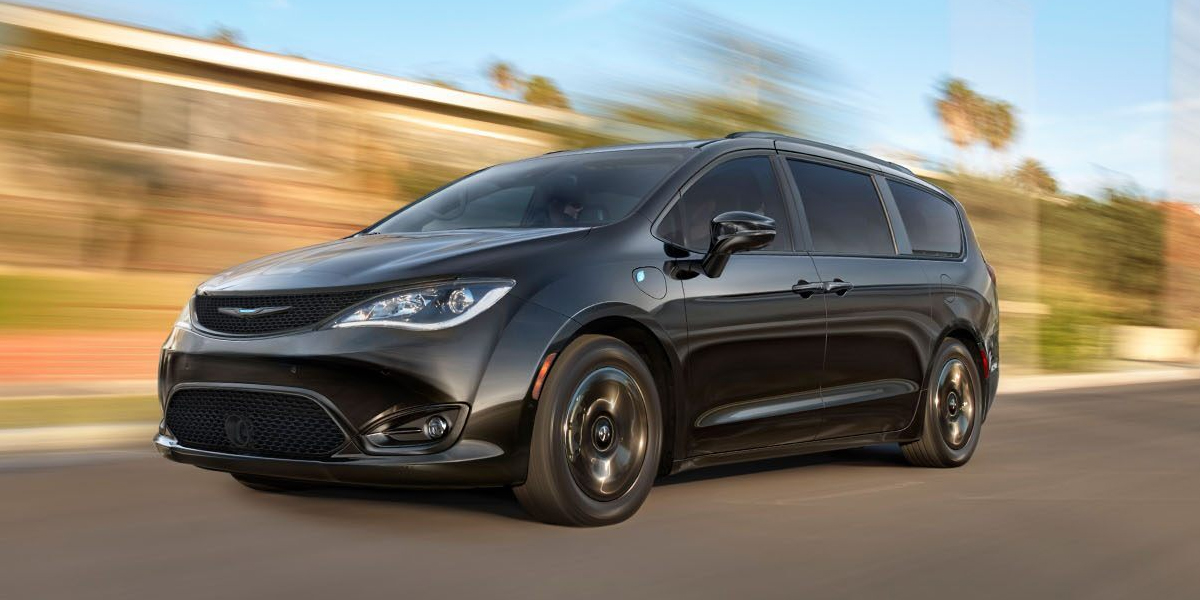 Technology & Safety - 2020 Chrysler Pacifica Hybrid dealer
The biggest and most amazing thing we have to tell you about the hybrid 35th anniversary edition of the Limited is that you get a huge 20-speaker Harmon Kardon premium audio system that is going to pull up beside more than a few cars that don't have a stereo system capable of doing a spontaneous musical face-off at a red light. Just about car, truck, or SUV on the planet is going to lose out to your minivan's killer audio system, sure to delight any teen drivers that you have. If you want an amazing musical experience that's as close as it gets to a concert without actually going to one, you might want to consider that anniversary edition of the Limited. You still get the same great 8.4" touchscreen UConnect infotainment system option as you get on the regular Pacifica as well, so we're just completely blown away by the tech on the new hybrid 2020 Pacifica. It's going to really impress.
Finally, you've got the most important feature of any family minivan: the safety suite. You've got a sturdy construction on your Pacifica hybrid. It's designed to protect your family in the event of a crash, but driver-assist features are in place to prevent that from ever happening. With advanced features like rearview camera angles, blind spot monitoring, lane keeping assists, and a host of features designed to keep you alert and in the know about your road conditions, you've got a safety lineup befitting a vehicle that was a Top Safety Pick last year. We expect it to earn the same distinction this year as well.
Trim Levels - 2020 Chrysler Pacifica Hybrid
Hybrid editions of the Pacifica include the Touring, Touring L, Touring L 35th Anniversary, Limited, Limited 35th Anniversary, and Red-S trims. Just be sure to ask us for the hybrid edition, and we'll get you set up with a test drive right away.
Test Drive the 2020 Pacifica Hybrid
Thank you for considering the 2020 Pacifica hybrid as your new minivan. We hope you'll do more than just consider it this year. We want you to call us today so that you can visit our dealership and test drive this Grade A family minivan. It's sleek, sophisticated, and built to give your family a lifetime of memories. Call today to drive it.