Alhambra Area 2020 Jeep Wrangler

View Inventory
Vehicle Overview
The slick retro-styled Wrangler refuses to compromise its deep character for anyone. Like its owners, it knows its strengths and uniqueness and enjoys showing that off in one endless adventure. The compact 2020 Jeep Wrangler is the finest incarnation in history, an instant Alhambra area classic that's going to shred the trails for decades to come. Our 2020 Jeep Wrangler review is serving Alhambra California shoppers with pertinent information about the Wrangler. If you need to know it, it's right here for you to read. Best of all, you can save at Puente Hills Jeep when you choose to buy your Wrangler from us. If you're in the mood for an adventure that can't be duplicated by any other vehicle on earth, it's time to check in here.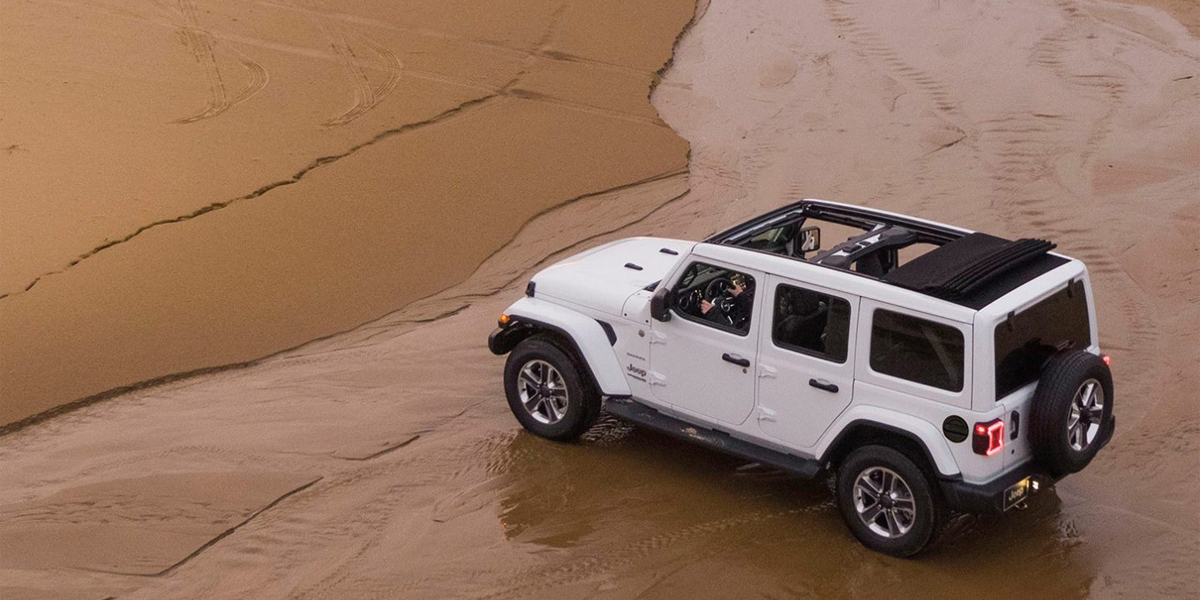 Exterior - 2020 Jeep Wrangler
Your Freedom Top hardtop or Sunrider Soft top opens up the entire sky to your view, and these options can now be powered by a click of a switch. Imagine opening up the top of your Wrangler and getting fresh rays of warm sunshine while you're on your way to another play date on the trails. Advanced tire options like 33-inch off-road all-terrain tires are yours to claim in the Alhambra area. The Sahara feature some unique exterior features that let you express your personality even more. For example, you'll love the shiny silver accents and body-color fender flares of the Sahara. Your Rubicon also features a tremendous number of exterior style points and off-road potential that you should explore. Better yet, you can save at Puente Hills Jeep and grab higher trims like this!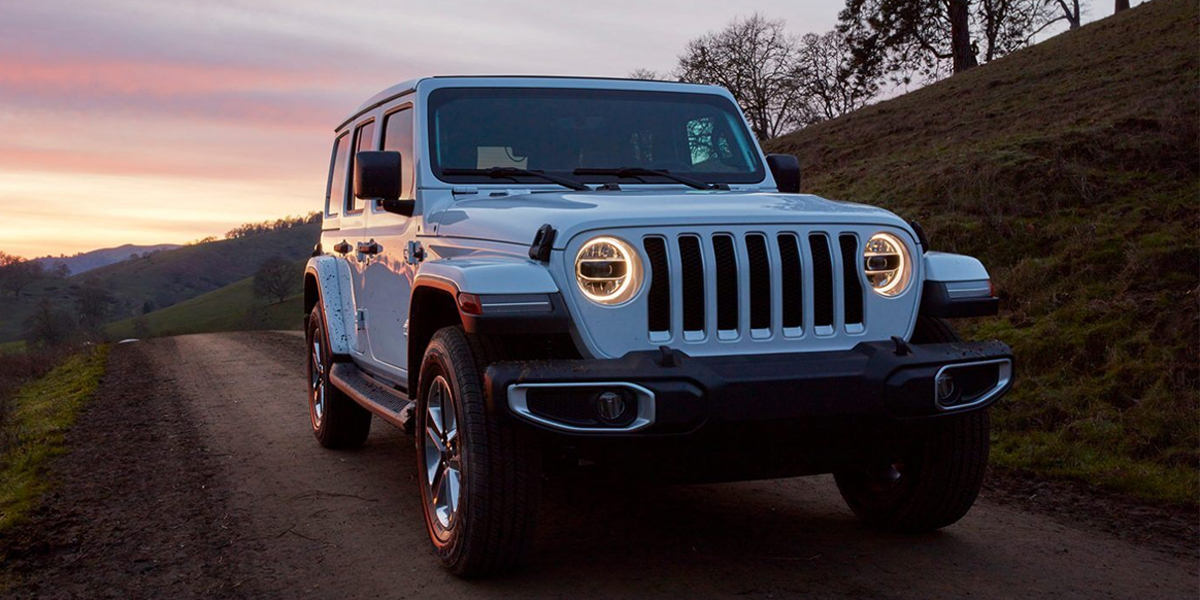 Interior - 2020 Jeep Wrangler near Alhambra
They don't call it the next generation icon for nothing. Your rugged exterior opens up to a quiet, old school Jeep flavored style. The durable, rugged interior has soft touch points all over, throwing in genuinely enjoyable riding ergonomics that are perfectly suited to the off-road experience. You have full connectivity in your Jeep Wrangler via two touchscreen options: one 7" touchscreen and one 8.4" upgraded touchscreen infotainment systems. Pick your fun! The base model Sport accents the genuinely configurable and unique interior of the Wrangler. Your windshield is fold-down for example so that you can bring the outdoors inside at will. How many fold-down windshields exist outside of the Jeep imagination? It's an interior suited for extreme adventure with the option to go full on luxury on trims like the Altitude.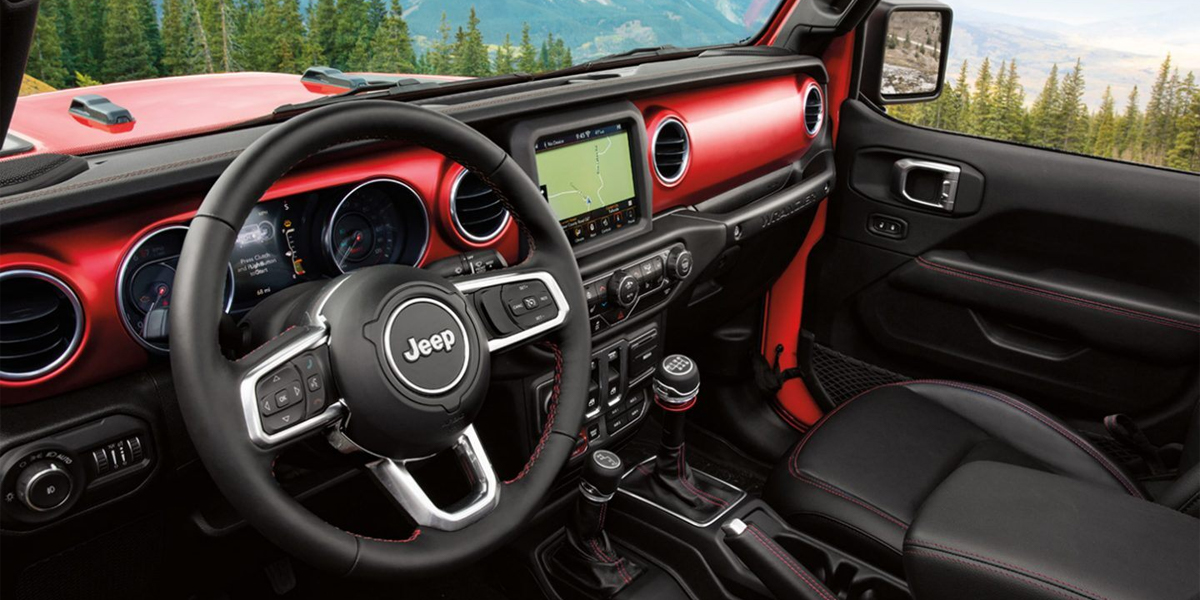 Mechanical - Jeep Wrangler specs near Alhambra
The 6-speed manual transmission is standard on the Wrangler, but you can easily upgrade that to a 8-speed automatic transmission when you buy the Wrangler from our Alhambra area dealership. And we all know that the Wrangler is outfitted with all the off-road features like electronic front and rear lockable differentials and 4.0-to-1 low-range gearing. Jeep is serving Alhambra California customers with a one of a kind off-road monster that can tackle anything in its way, even creeks and puddles. It's specially designed to crawl over those pesky streams that often get in your way during off-road adventures. With a Wrangler, you're set.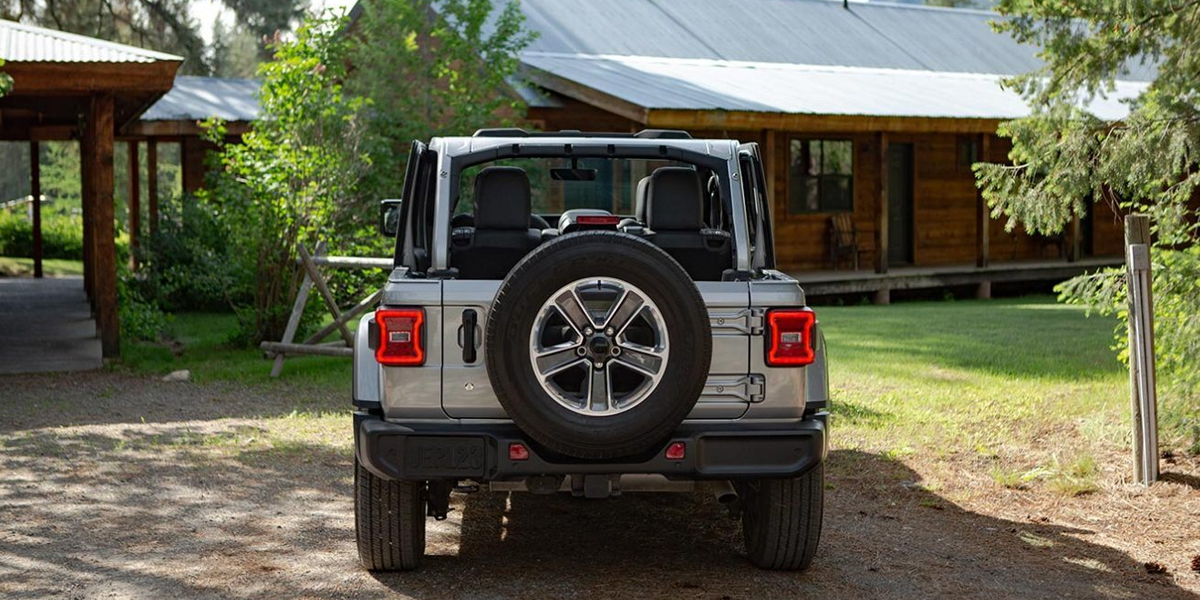 Powertrain - 2020 Jeep Wrangler dealer
Your 3.6-liter V6 engine gives you a strong 285 horsepower and 260 lbs-ft of torque. A stronger turbocharged 2.0-liter four-cylinder engine is rated at 270 horsepower and 295 lbs-ft of torque. The diesel option is finally here, too! Grab 260 horsepower and 442 lbs-ft of torque from that long awaited diesel Wrangler configuration.
Safety
When you've got a lot of power behind your Jeep Wrangler, you need a full line of safety mechanisms to enjoy the fun with confidence. Thankfully, Jeep has moved many driver-assist features up to standard levels on even lower trims. Higher trims get the full treatment. You'll appreciate features like Blind Spot Monitoring, a system that uses sensors to detect objects in your blind spots. That increases the maneuverability of the Wrangler so much and will be a feature that you're going to appreciate when you're on the open road or on crowded city streets. Adaptive cruise control is now fully available on the Wrangler, too, and we all know how much that feature helps in a commuting situation. Auto high-beam headlights give you the power to focus on the road instead of switching back and forth between low and high beams. Be sure to ask us for a full outline of all safety features you get on the specific trim you want!
If you want to save at Puente Hills Jeep, you're going to be thrilled with our Wrangler deals this year. Our team is serving Alhambra California with ongoing deals that celebrate the Wrangler's greatness. Don't miss out! Call us today and ask for a fully guided test drive of the Wrangler's driving style and unique interior features. Seeing and feeling the vehicle for yourself will make up your mind for you. Call today!