Alhambra Area 2020 Jeep Grand Cherokee

View Inventory
Vehicle Overview
Puente Hills Jeep is paying tribute to the super powerful 2020 Jeep Grand Cherokee today by giving you a synopsis of just why this elegant family SUV is one of the best of its kind. It might just be the only one of its kind. Where else are you going to find a family SUV in the Alhambra area that can ramp up the adventure to 707 horsepower? You can make your 2020 Jeep Grand Cherokee quaint or impossibly powerful and luxurious; either way you go, you're getting an SUV that's definitely better than other vehicles in its class. There's no such thing as a "low trim" when you opt for the Grand Cherokee. This gorgeous SUV is lovingly constructed with the heart and soul of the Jeep brand behind it. Here's why Puente Hills Jeep will be serving Alhambra California drivers with specials on this model all year long. We want you to drive away in one of these.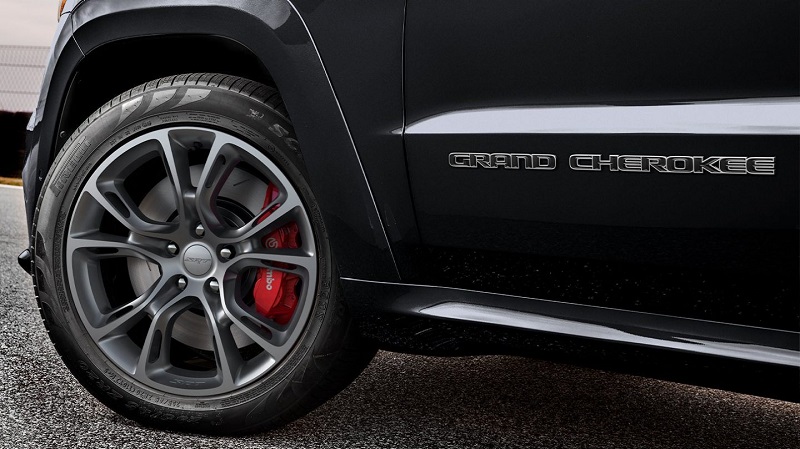 Exterior - 2020 Jeep Grand Cherokee
As Jeep says, the 2020 Grand Cherokee has a distinct look of luxury. It's not designed to blend in. It's designed to be a machine of great beauty and perfection. Flawlessly designed LED headlamps and taillamps are given the power of advanced Bi-Xenon High-Intensity Discharge Headlamps and automatic high-beams. When the road gets dark, your Grand Cherokee intelligently senses that and ramps up the degrees on your headlights without needing any input from you in the Alhambra area.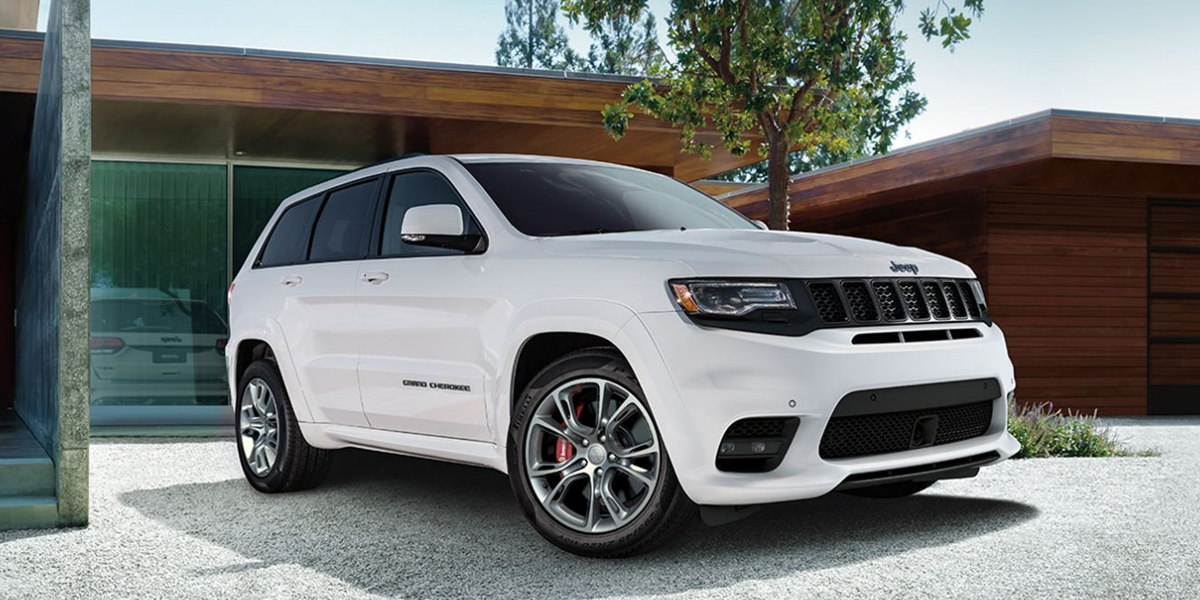 Interior - 2020 Jeep Grand Cherokee near Alhambra
The interior of every Grand Cherokee begins with the concept of distinctiveness and luxury. Jeep wants you to be in awe of this interior, and they accomplish that by generously giving you a powerful combination of luxury seat trim, soft and highly touchable components, and an outrageous amount of technology to keep your entire family entertained and on the right path. Get your climate right with dual-zone automatic climate control (base model and up), heated front and rear seats, and leather-wrapped steering wheel for just the right grip of your ship's wheel. A 7"-8.4" touchscreen infotainment system implements today's most advanced smartphone integration and voice command systems. Tell your Grand Cherokee what to do, and it will respond on the fly, serving Alhambra California drivers with a driver and passenger experience like no other in the world today.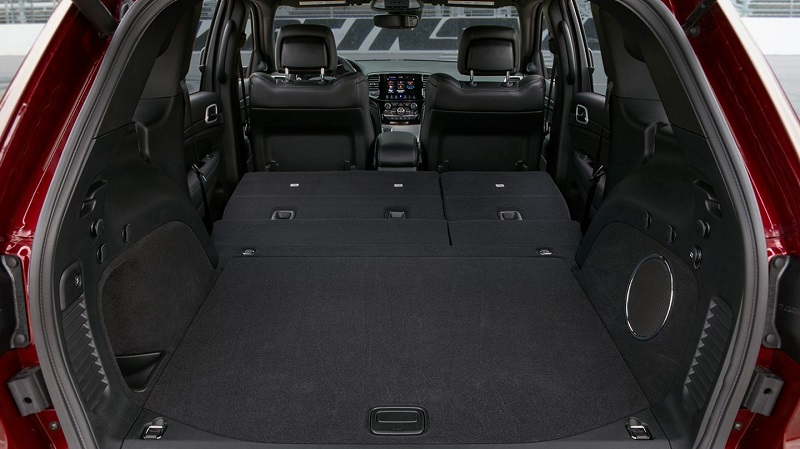 Mechanical - Jeep Grand Cherokee specs near Alhambra
You'll appreciate the smoothness of your 8-speed automatic transmission, too, as it hits every gear with just the right precision, leaving you with a drive that's smooth and satisfying. We'd also like to point out the advanced mechanical construction of the Trackhawk. Its 20-inch high performance tires and incredible Brembo brakes are accompanied by a an adaptive suspension system that allows you to glide over any type of terrain with the greatest of ease. It's poetry in motion whenever you're in the Trackhawk, one of our favorite trims and definitely your best choice if you want a Grand Cherokee that is all-out luxury and high performance on top of that luxury.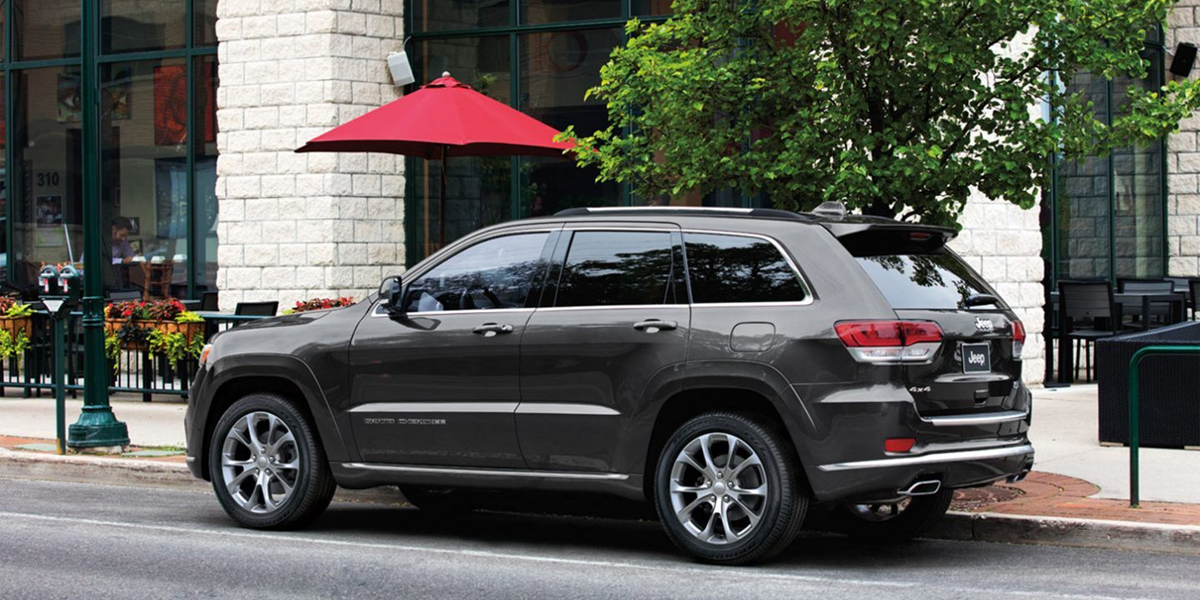 Powertrain - 2020 Jeep Grand Cherokee dealer
Every trim of Grand Cherokee comes with a high-charged and invigorating powertrain, but it's the Trackhawk's powertrain that's going to make you think you're driving a sports car. Featuring 707 horsepower of pure, raw power, the Trackhawk is unlike any other family SUV on the road. And even the base model Laredo features a 295 horsepower 3.6-liter V6 engine to kick things off on the right note.
Safety
Jeep's promise to customers is that their entire line of vehicles will always be safe. And if you're driving an SUV with this much power, you also deserve the finest line of safety systems in the world as well. The Grand Cherokee features three different safety systems to choose from, all of them offering a different level of protection. Keep in mind that even the base level safety features of the Grand Cherokee completely eclipse the competition's features. For example, all Grand Cherokee trims feature blind spot monitoring, a system that uses sensors to monitor your blind spots and then alert you to danger if anything is in those blind spots. More advanced systems will even allow your Grand Cherokee to intelligently control braking, steering, and acceleration functions to intervene if you have a lapse in attention and get in harm's way. It's a divine safety suite that makes the competition's driver-assist features look thin by comparison.
Puente Hills Jeep is overjoyed to be serving Alhambra California today and for many decades to come. We invite you to take advantage of a dealership that makes buying a car in the Alhambra Area a breeze. If you've been struggling to find the deal you want on the Grand Cherokee, please visit us today and see the difference we can make. Our sales and specials will give you even more incentive to buy. Call or stop by!