2020 Ram 1500 vs 2020 Ford F-150 near Anaheim CA

View Inventory
Vehicle Overview
It's a rivalry as old as both models themselves. The second the 2020 1500 and 2020 Ford F-150 looked at each other, they knew it was going to be a competition. And what a competition it has been over the years. It's that time of year again with both trucks squaring off against each other in our 2020 Ram 1500 vs 2020 Ford F-150 comparison review. Puente Hills Ram continues serving Anaheim City of Industry West Covina Cerritos customers with the information that matters. Which light duty pickup truck is top dog this year?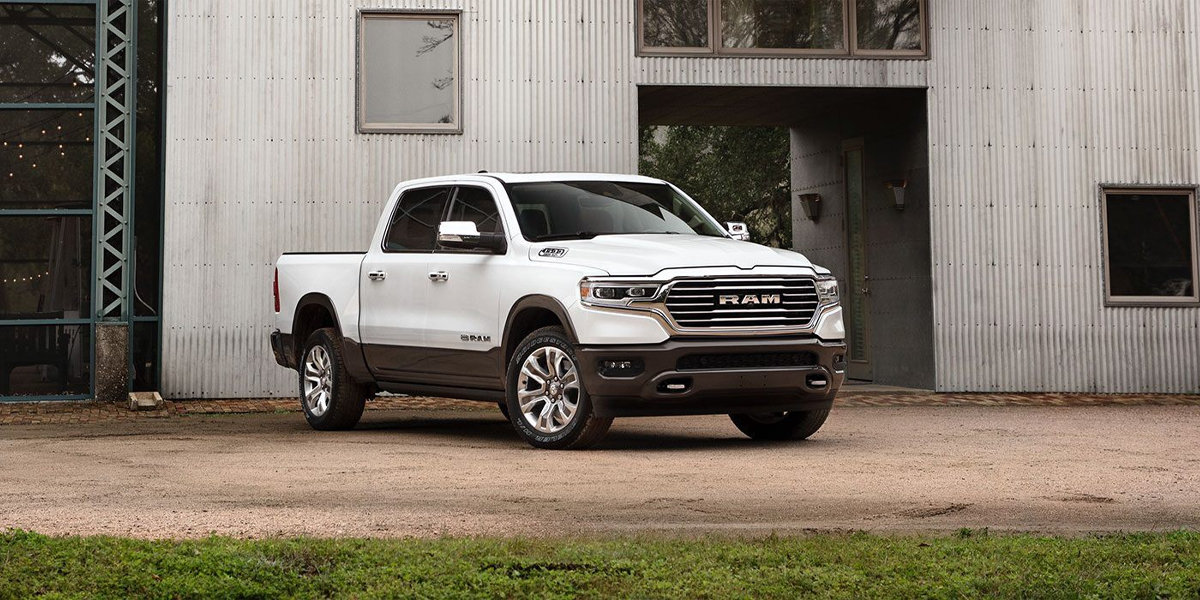 Standard Features - 2020 Ram 1500
When you're shopping for a truck, you want to know that every model from the base on is stacked with standard equipment. Making the base model a throw away is something that the 2020 Ford F-150 has been doing for years, trying to get customers to ramp up to a higher trim and spend more money. The 2020 Ram 1500 is not guilty of this same thing, as they generously equip the Tradesman with plenty of standard creature comforts. When you buy a 2020 1500, you get quality straight out of the gates! It features a 5-inch UConnect infotainment system, plenty of USB ports, and convenient push button start. It's also nicely done with dual-zone climate control and even a Wi-Fi hotspot. Your base F-150 is not as full of standard Equipment, and you'll see that same trend in all trims of F-150. Ram does each model well with lots of standard features. Your 2020 Ford F-150 loses this round.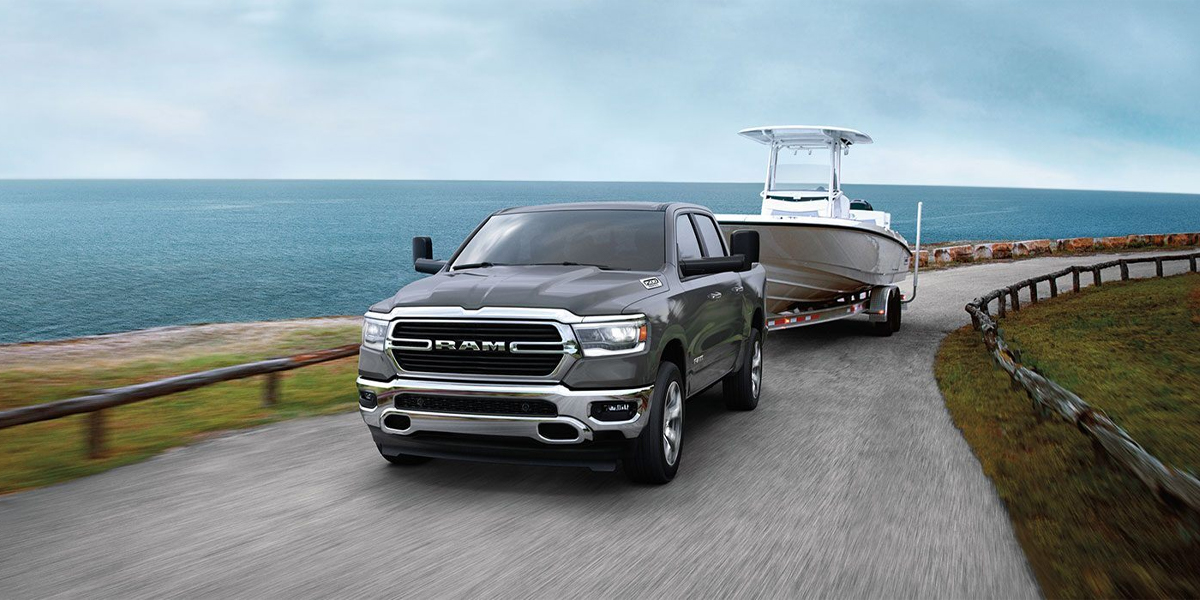 Interior - 2020 Ram 1500 near Anaheim
Continuing on here in our 2020 RAM 1500 vs 2020 Ford F-150 matchup, we want to mention the overall interior quality of both of these models. Puente Hills RAM agrees with RAM that this truck is the most luxurious in its class. Not only does it serve up a largest-in-class 12-inch UConnect touchscreen infotainment system, but it features elegantly crafted genuine leather seating and an interior design that emphasizes space and freedom. Your F-150 seems to aspire to be nothing more than a really nice truck. IN the meanwhile, the RAM 1500 aspires to be the nicest automobile in any class, truck or not truck. As always, RAM is serving Anaheim City of Industry West Covina Cerritos with a superior brand of light duty pickup truck.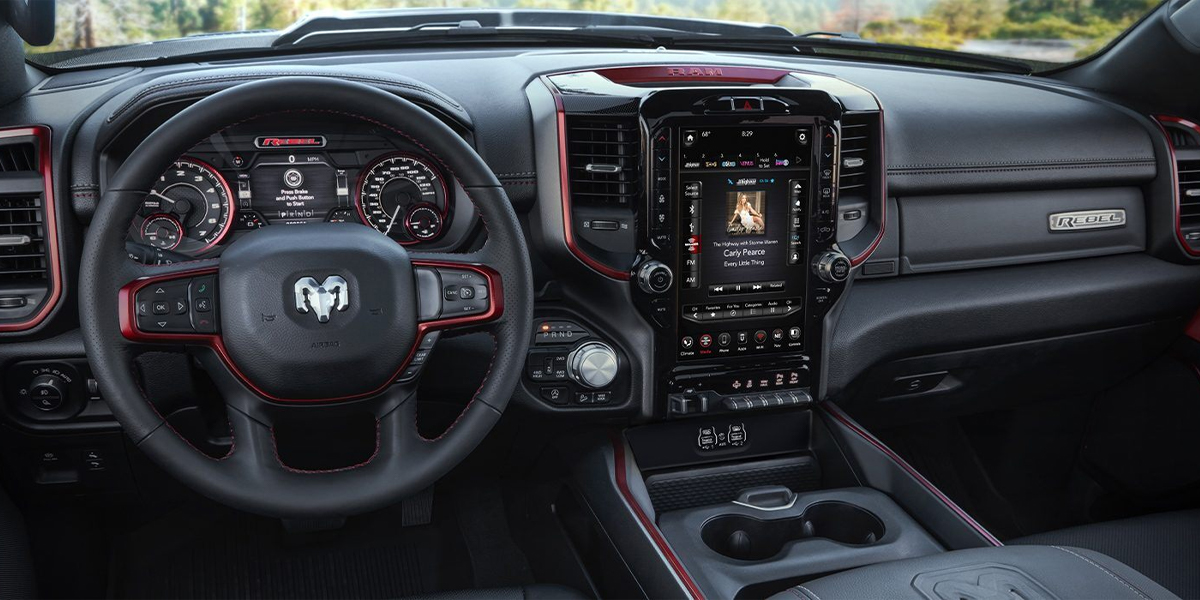 Safety - Ram 1500 specs near Anaheim
When you're working with the amount of power that the 1500 and F-150 give you, you need a series of driver-assist and practical safety features that really keep you protected on all sides. The RAM 1500 has a close to perfect safety score from the IIHS, while the F-150 is slightly behind here. Slightly behind can be the difference between life and death, especially when you have tow ratings like both of these vehicle's have. You want a truck that's built to be rock solid, made with the advanced high strength steel of the RAM instead of the aluminum of the F-150. You want features like blind spot monitoring, automatic emergency braking, and excellent camera programs on your touchscreen infotainment system so that you can always be aware of your surroundings. Only the RAM 1500 wins out here.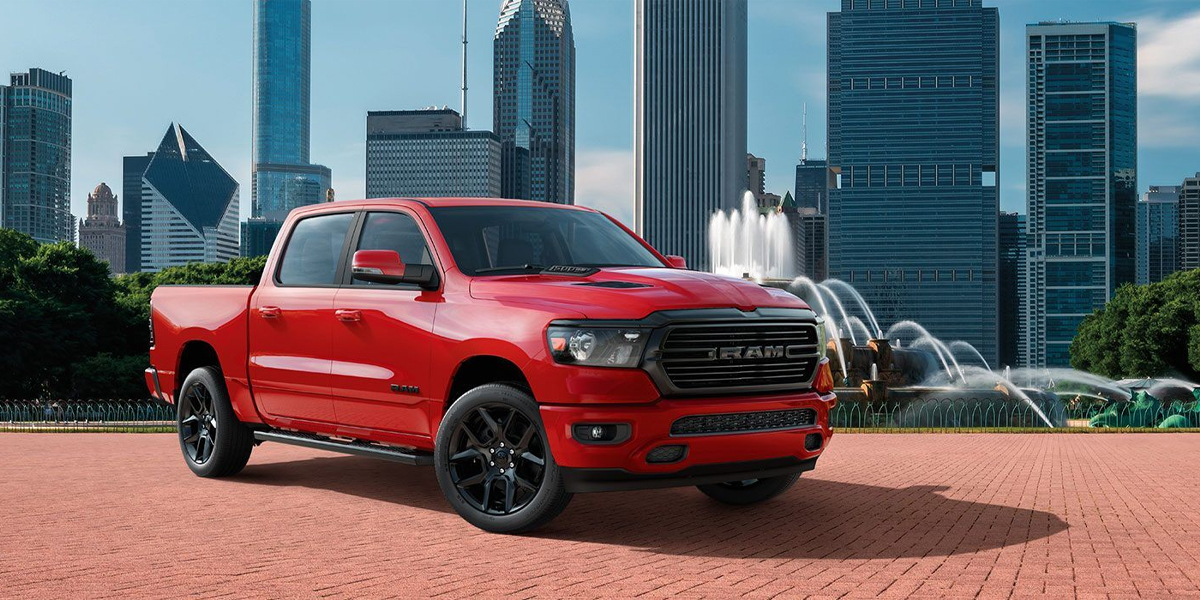 Winner - 2020 Ram 1500
Unsurprisingly, the RAM 1500 comes out on top in our 2020 Ram 1500 vs 2020 F-150 comparison here at Puente Hills RAM. We always strive to continue serving Anaheim City of Industry West Covina Cerritos customers with accurate, up to the minute information on models just like both of these premium trucks. It's obvious that owning either of these trucks would make you one of the luckiest truck owners in the world, but suffice it to say that only the RAM 1500 does all things well. The F-150 has a couple of problem areas that we're sure Ford will go back and revamp for next year, coming back strong. For this year, though, the 2020 1500 is a commanding victor in this competition.
Test Drive Today - 2020 Ram 1500 Dealer
We hope you'll take a few moments of your day to look at the trim lineup for the new RAM 1500. It was named the Best Truck Brand of 2020 by U.S. News and World Report, a Consumer Guide Best BUy, and of course, last year's model was a Top Safety Pick by the IIHS (this year's will be in there, too!). This award winning truck leaves nothing out of its playbook this year, aspiring to be the finest light duty pickup truck in the world. And with its 12,560 pound towing capacity via an EcoDiesel V6 engine, it definitely plays out its dreams. 480 lb-ft of torque on that engine is nothing short of amazing. If you want to feel that kind of power for yourself, just give us a call today and schedule your own test drive. You are always welcome to just stop by as well!