2020 Jeep Renegade vs 2020 Ford EcoSport near Anaheim CA

View Inventory
Vehicle Overview
The 2020 Jeep Renegade is an IIHS Top Safety Pick this year, but that's only the beginning of all the wonderful things there are to appreciate about this slightly retro Jeep hero. Perhaps the first thing you should know is that this year's 2020 Jeep Renegade is significantly ahead of the 2020 Ford EcoSport, a vehicle that's more geared toward efficiency and economy than true grit and performance. For you adventurers out there, it's the 2020 Renegade that will sate your need for good times and exploration. Puente Hills Jeep is here serving Anaheim City of Industry West Covina Cerritos with this brief rundown of the 2020 Jeep Renegade vs 2020 Ford EcoSport. To put it bluntly, this race isn't even close.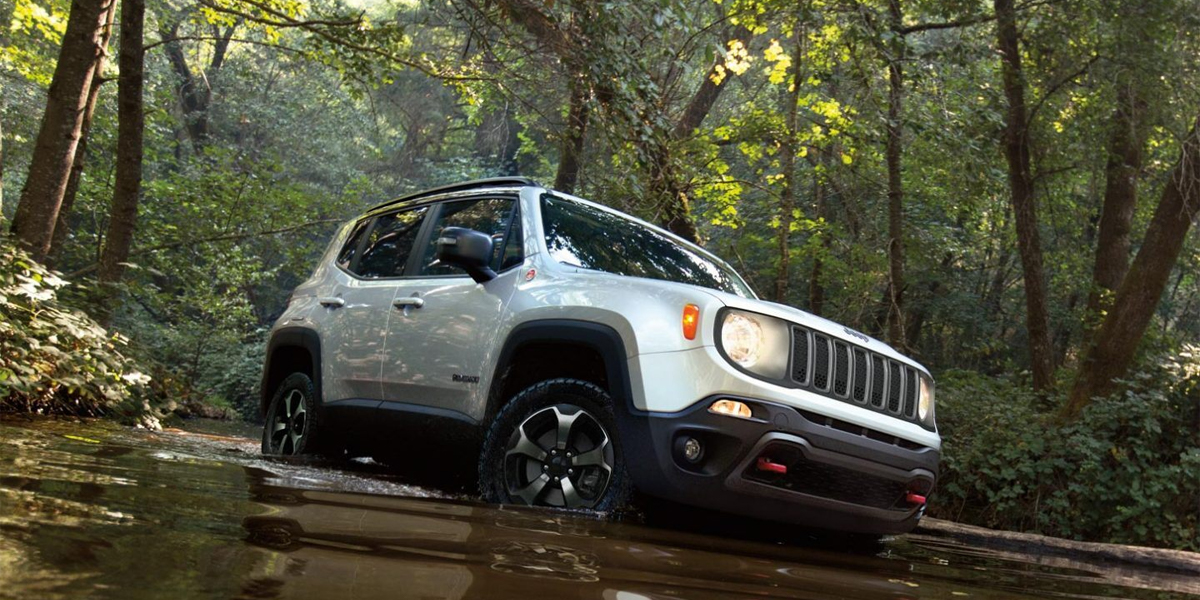 Powertrain - 2020 Jeep Renegade
Given the off-road roots of the Renegade, it's no surprise that you'll get a better powertrain lineup on this model than you will the 2020 Ford EcoSport. The EcoSport has a maximum horsepower of 166, and its base model offers up only 123 1.0L EcoBoost 3-cylinder engine. It's turbocharged, but that doesn't make much of a difference in terms of feeling any kind of real power from it. It's sluggish and slow to move. Your 2020 Jeep Renegade vs 2020 Ford EcoSport powertrain comparison ends with the Renegade's Tigershark MultiAir 2.4L engine, good for 180 horsepower and 175 lb-ft of torque. Another option nets you 177 horsepower and 210 lb-ft of torque (when configured with the 9-speed automatic transmission). Hands down, the Renegade wins here in a battle that wasn't even close.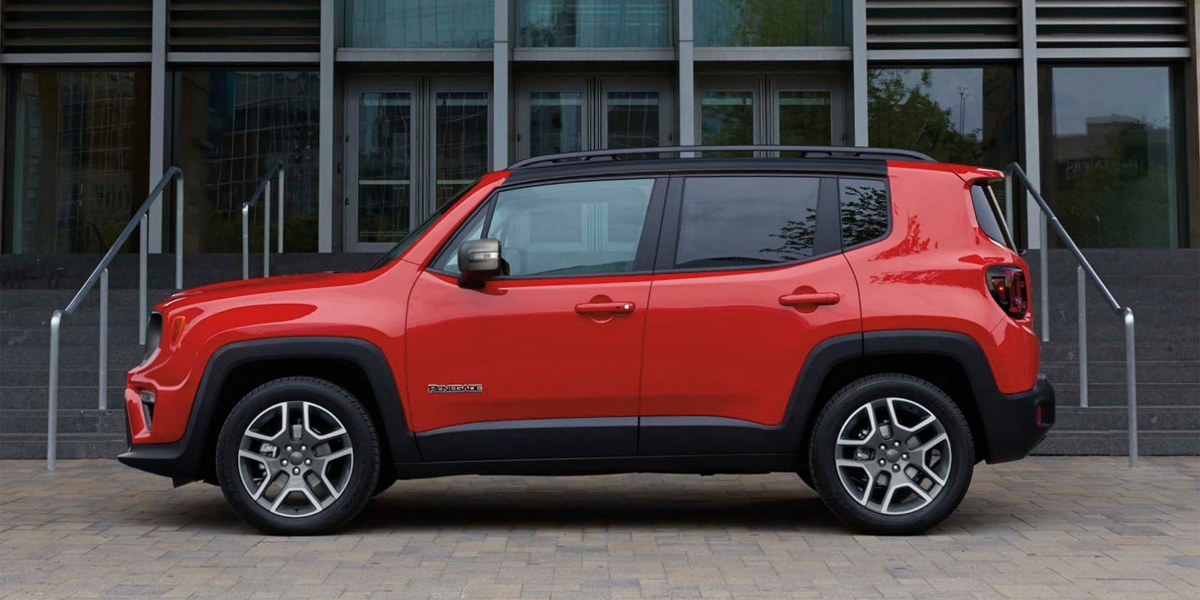 Interior - 2020 Jeep Renegade near Anaheim
Finally, we really love what the Renegade has done to spice things up on its interior. Its 8-way power adjustable front seats are cozy to sink down into, and you can really feel like you're relaxing inside the Renegade now. CLassy leather-trimmed seating and dual-zone automatic climate control are other soft touches for the normally rugged and rustic Renegade. It looks like this is the year that Jeep decided to bring this old favorite into a new era, and they do a fantastic job of keeping to the Renegade's roots while still easing you into a more high class modernity. The Renegade is serving Anaheim City of Industry West Covina Cerritos with a classy compact SUV interior that we know fans of Puente Hills Jeep will appreciate. You want something that's upscale but for an affordable price. The Renegade fits that description!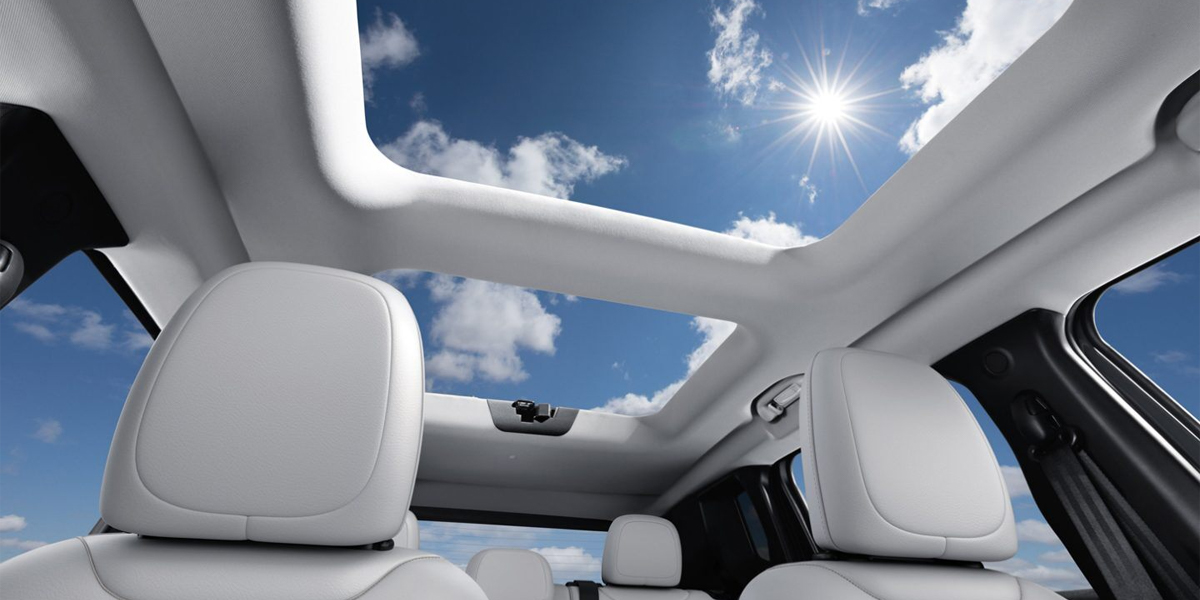 Technology - Jeep Renegade specs near Anaheim
Where the 2020 Ford EcoSport falls short against the Renegade on powertrain, it does make a bit better attempt to give you some nice interior tech. Its 8-inch touchscreen infotainment system is through the SYNC series and does offer up Apple CarPlay and Android Auto. However, the Renegade's 8.4" touchscreen is still a nicer touch, running through the more intuitive UConnect series and executing its tech features a lot better. An Alpine 9-speaker premium audio system on the Renegade also far outdoes anything on the Ford EcoSport, though you could argue that their B&O sound system is very high class as well. Overall, though, there is no true comparison between the two models here. The Renegade has substantially more, and better, interior technology for customers to enjoy while they're having fun on the road today.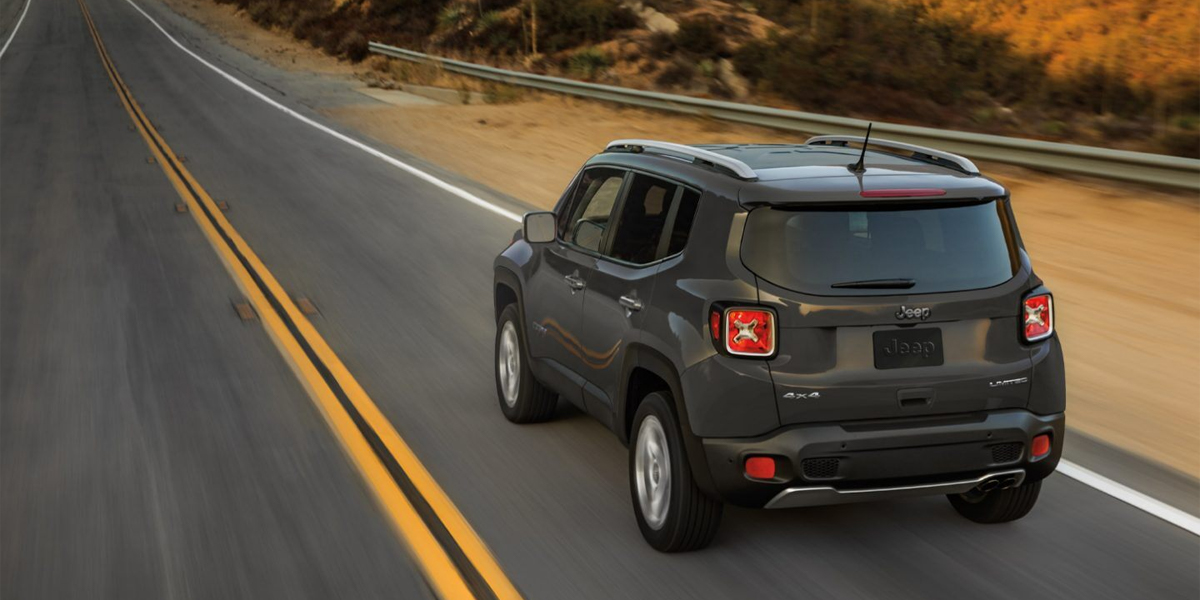 Other top tech features on the Renegade include:
8 device Wi-Fi hotspot
506-watt BeatsAudio premium audio speaker system
HD radio for those of you who love to sample new music
Bluetooth
Hands-free texting and calling
Winner - 2020 Jeep Renegade
The Renegade wins on every count, but you've got to go back to the safety pick distinction to really understand why you don't want an EcoSport this year. Yes, Ford has a few great features, but it's the Renegade that gives you convenience and safety all rolled into one, with Adaptive Cruise Control, blind spot monitoring with rear cross path detection, and full-speed forward collision warning with active braking. When you lose your way, the Renegade helps you find it. It's a group of features that could save your life one day, and you don't want to miss out on this elegant and trail rated compact SUV.
Test Drive Today - 2020 Jeep Renegade dealer
Puente Hills Jeep is thrilled to be serving Anaheim City of Industry West Covina Cerritos customers with great deals on the new Renegade all year long. You'll love each and every feature you get on this one. We've had more than a few people looking forward to the Renegade this year, so now that it's finally here, don't waste another minute. Get on the phone today to call and schedule your very own test drive. We'll be here for you every step of the way. We're also available at any time to answer questions for our customers. You can write to us, fill out our web form, call us, or simply stop by and say hi, I'd like to see the new Renegade. We'll have one ready for you!