2020 Jeep Compass vs 2020 Ford Edge near Anaheim CA

View Inventory
Vehicle Overview
The 2020 Jeep Compass is a trail rated "adventurous" Jeep model that is dressed up in gorgeous, sophisticated colors this year. From a bright red color to a metallic white, you've got a two-tone look that really brings out the more sculpted, angled look of the new 2020 Jeep Compass. Your 2020 Ford Edge really falls short this year in the looks department (we encourage you to really think of the more outdated style on this one), one of the reasons we're going to bring these two head to head this year in a 2020 Jeep Compass vs 2020 Ford edge comparison review. As a dealership serving Anaheim City of Industry West Covina Cerritos, Puente Hills Jeep believes that quality information about our inventory is the best way for you to make good decisions. This comparison of the 2020 Jeep Compass vs 2020 Ford Edge should get you started on a wiser path.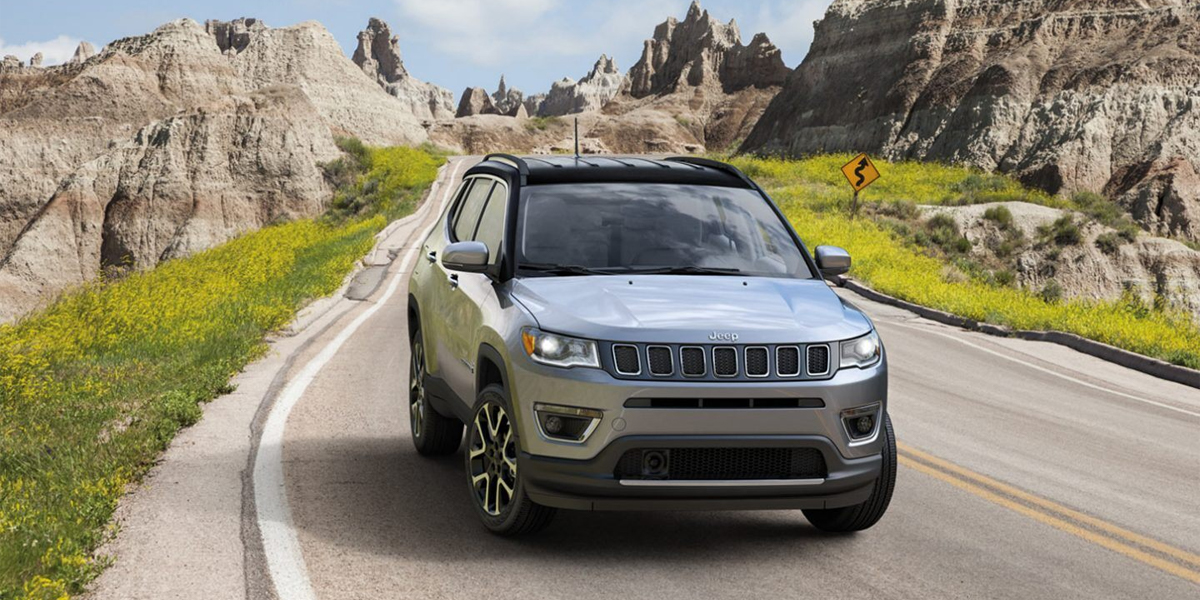 Value - 2020 Jeep Compass
We don't usually bring up price as a comparison, but when two models are relatively similar but one is substantially cheaper, that counts a lot in our eyes as a big win for the cheaper vehicle. The starting price of the Compass is almost a full $10,000 less than the 2020 Ford Edge. Give that the Compass is trail rated, has a better combined MPG rating, and features upscale features like leather-wrapped steering wheel and heated seats, too, we definitely believe the base models of these two brands are similar enough to make the higher price tag on the Edge a true rip off. Throw in the fact that the Compass wins out on many other counts to the point where we'd choose it anyway, and we feel like buying a 2020 Ford Edge is essentially burning money for no reason.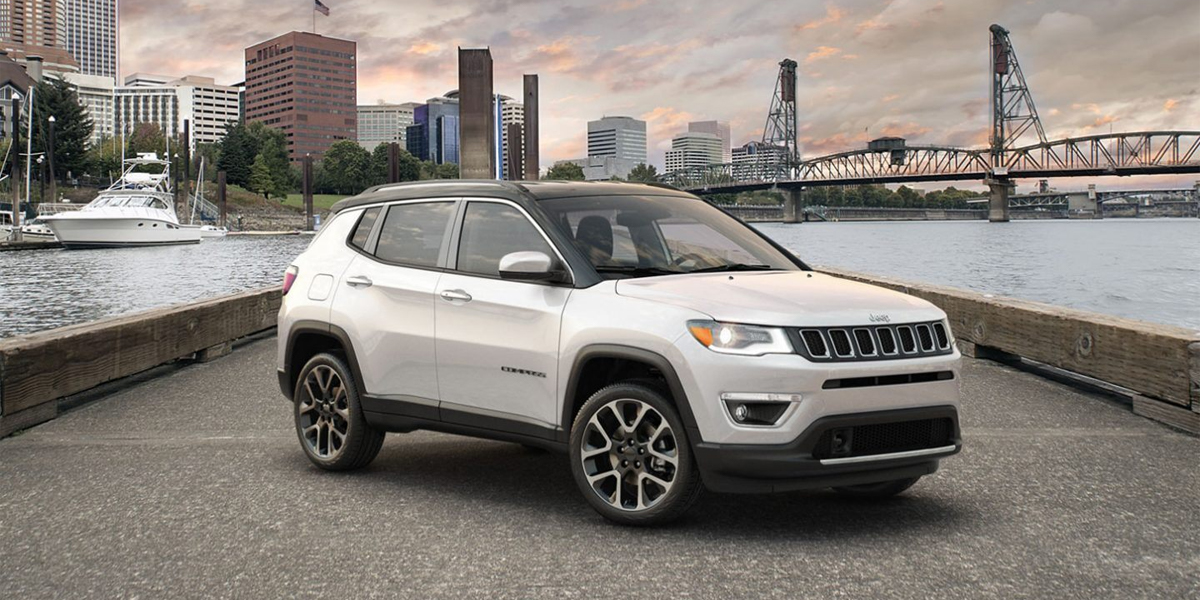 Convenience - 2020 Jeep Compass near Anaheim
The Compass has always been a nice and considerate vehicle, but this year it really gets fancy. It comes with rain-sensing windshield wipers and de-icer, heated exterior mirrors for quick defrost, and plenty of camera angles to help you park and navigate your world with aplomb. And now with the Jeep-exclusive Selec-Terrain Traction Management System, you can really pick what kind of drive you need to have for the moment and let you Jeep adjust itself so that you're always driving your best. Maintaining full control over your SUV is always top priority for drivers, especially those who have families. Don't let the Edge give you subpar convenience and driving features. Let Jeep continue serving Anaheim City of Industry West Covina Cerritos with high class, sophisticated driving tools that make the road ahead easier to traverse.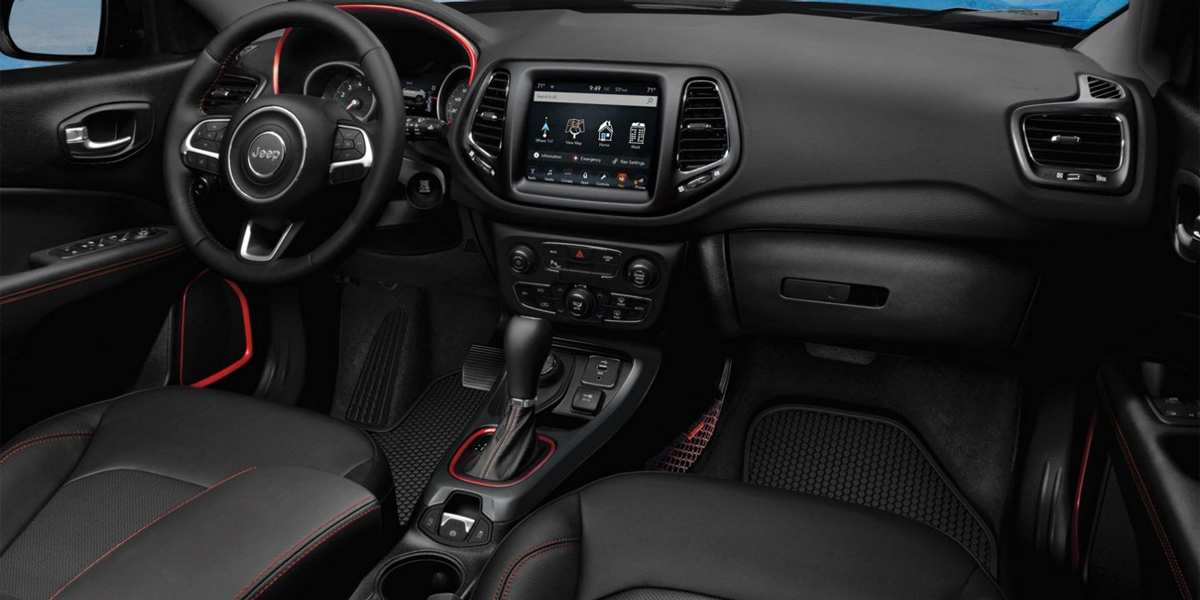 Mechanical - Jeep Compass specs near Anaheim
Even if you create it as a family SUV, the fact remains that the Compass is still a compact trail rated SUV, and the Ford Edge is very much not up to date on mechanical features. The patented Jeep 4X4 systems, drive mode, ground clearance specs, and chassis make it a substantially better vehicle that's more mechanically inclined. In other words, if you want to hit the trails for adventure, leave the Ford Edge on the dealership lot and go grab a Jeep Compass from Puente Hills Jeep. The Compass is equipped to drive in all-weather environments, tackle America's toughest trails, and really give you the confidence you need when driving in any situation. In contrast, the Edge just isn't that kind of vehicle.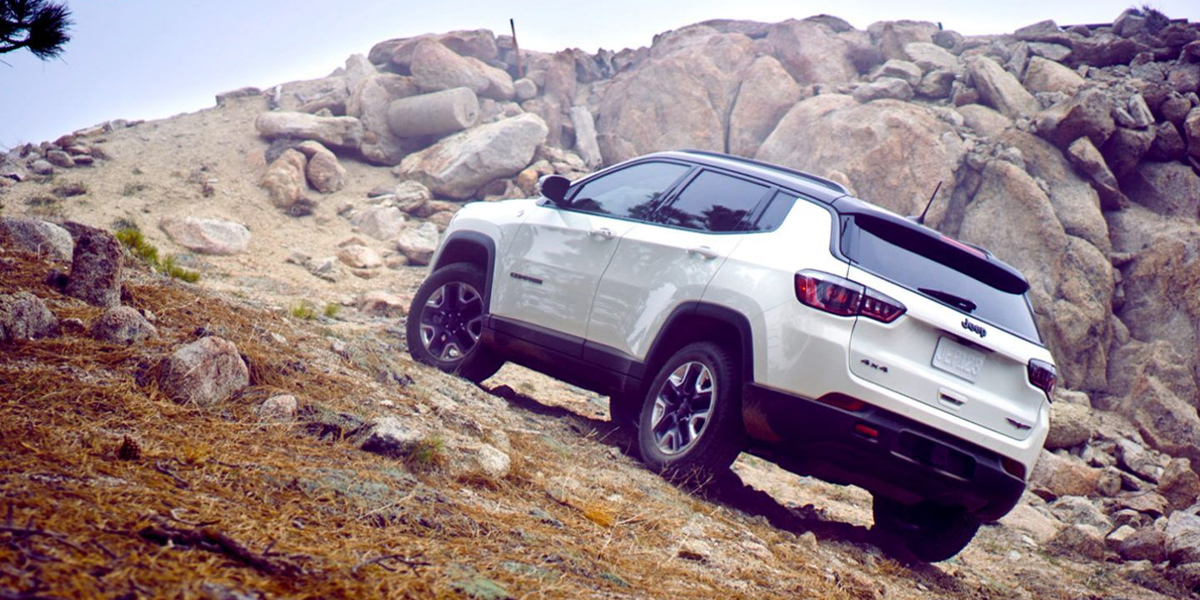 Winner - 2020 Jeep Compass
Puente Hills Jeep hopes you've learned a thing or two about why you need to ignore the hefty price tag of the Edge this year and grab a model that's accurately priced and full of things that make driving an adventurous bit of fun everyday. Jeep's Jeep Active Drive Low 4X4 system, Hill Descent Control and competent 180 horsepower, 175 lb-ft of torque 2.4L engine is really raring to go this year. We also love that Jeep throws in a manual transmission as standard so that you folks who want to go hands-on with your driving can do so. It's just one extra perk you have with a brand that knows its customers well.
Test Drive Today - 2020 Jeep Compass dealer
We hope you've enjoyed learning more about the 2020 Compass. It's one of the most affordable Jeep models available at our dealership and one that will help your family make many memories over the years. It's a trail rated SUV disguised as a family SUV only, and it really wears that disguise well, looking street ready at one moment and ready for nature at another. Our team is serving Anaheim City of Industry West Covina Cerritos customers with plenty of free test drives this year. Just pick out your favorite trim of Compass, call us, and let us know what day you want to stop by and take one of these out on the road. We'll be happy to help you learn more about the Compass in a hands-on, fun test drive in 2020.