2020 Jeep Cherokee vs 2020 Ford Escape near Anaheim CA

View Inventory
Vehicle Overview
Today's 2020 Jeep Cherokee vs 2020 Ford Escape comparison is serving Anaheim City of Industry West Covina Cerritos customers with quality information about how the 2020 Cherokee stacks up against another chief competitor this year. Puente Hills Jeep agrees with Jeep's description of this model as a "stylish, adventurous SUV." Your Cherokee comes with an ultra modern design full of charm. This year's Cherokee gets an entire universe of new standard safety features and three big safety packages to choose from so that you're always driving an intelligent SUV that takes over and keeps you safe during those busy days when you're not driving your best. There's so much to love about the new Cherokee, but will it win out against the Ford Escape this year?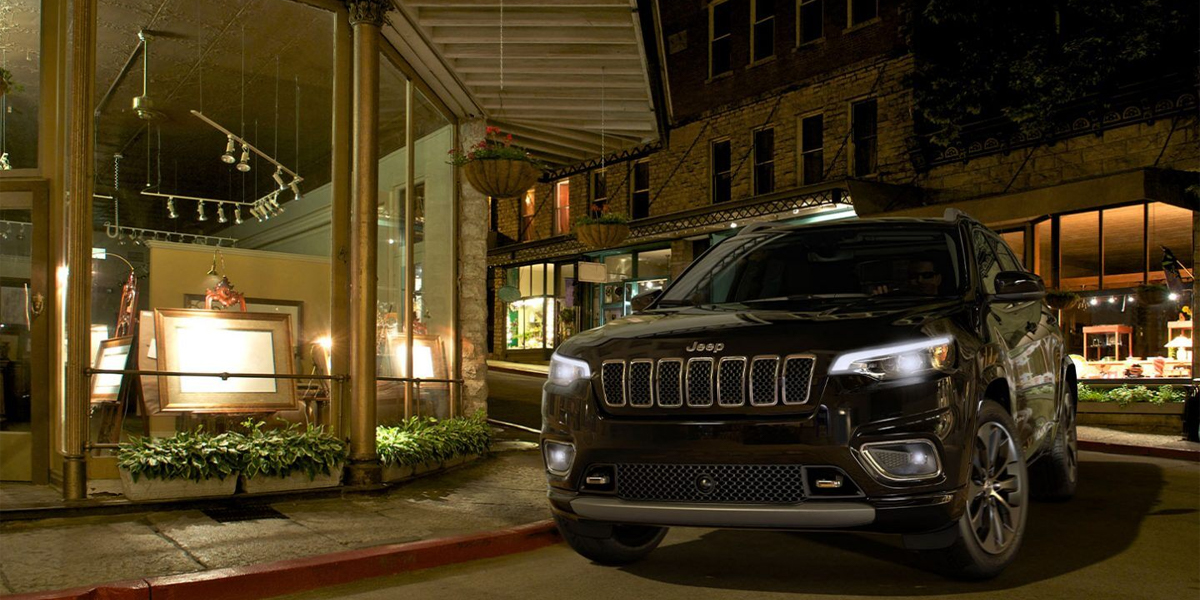 Powertrain - 2020 Jeep Cherokee
The difference in the 2020 Jeep Cherokee vs 2020 Ford Escape begin with the powertrain configurations of both models. If we wanted to head out on the highway and feel like we were driving with some authority, we'd pick the 2020 Jeep Cherokee over the 2020 Ford Escape any day. With a powerful 2.0 turbo 4-cylinder engine rated at 270 horsepower and a second 3.2 DOHC V6 engine ranked at 271 horsepower, the Cherokee definitively bests the Escape's engine lineup. Its 1.5 turbo gets only 180 horsepower and most powerful 2.0 turbo engine only gets 250 horsepower. Your 2020 Jeep Cherokee is serving Anaheim City of Industry West Covina Cerritos drivers with the power they need to really feel like they're in control of their drives.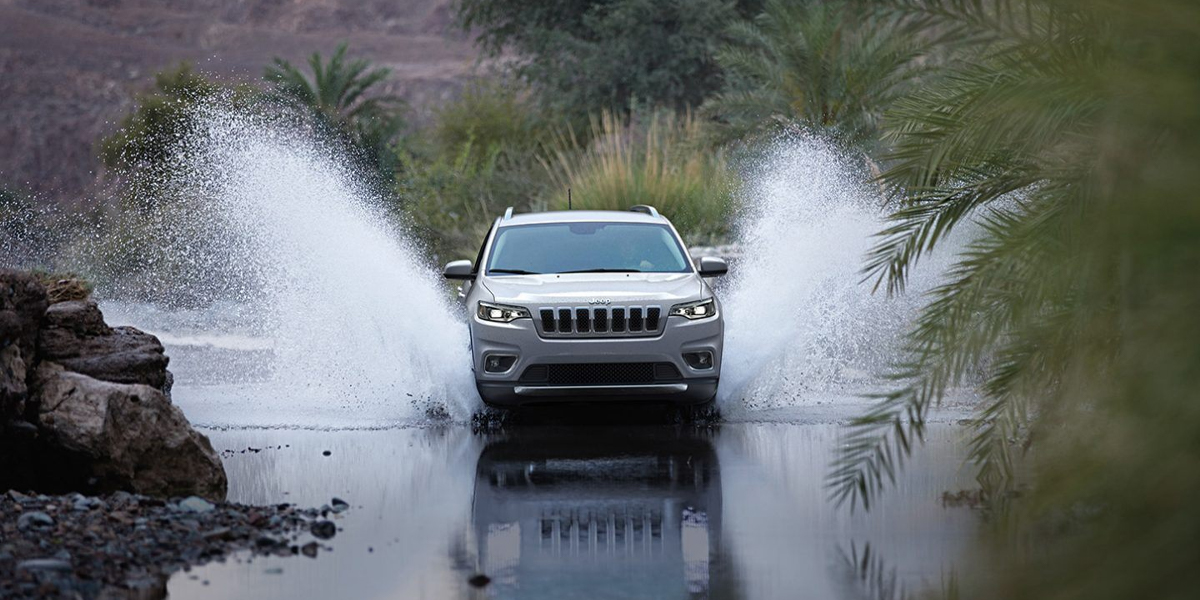 Interior - 2020 Jeep Cherokee near Anaheim
When you think Cherokee, you probably think luxury, but when you think Escape, it's likely that you're not thinking quite the same thing. Is the Escape a nice SUV? Sure. It in no way is serving Anaheim City of Industry West Covina Cerritos SUV owners with the same massive lineup of luxury features as the Cherokee, though. The 2020 Ford Escape looks sparsely decorated compared to the Nappa leather seating on the highest levels of Cherokee trim. It doesn't get the pristine badging and chrome accents of the Cherokee interior and exterior. If you want an SUV that makes people ask, "What is THAT," then you want to own a Cherokee. And don't forget. There's the Trailhawk for off-roading fun that the Escape in no way, shape, or form can match up to. Every trim of Cherokee is trail rated, and we'd expect no less from any vehicle coming out of the Jeep design team's talents.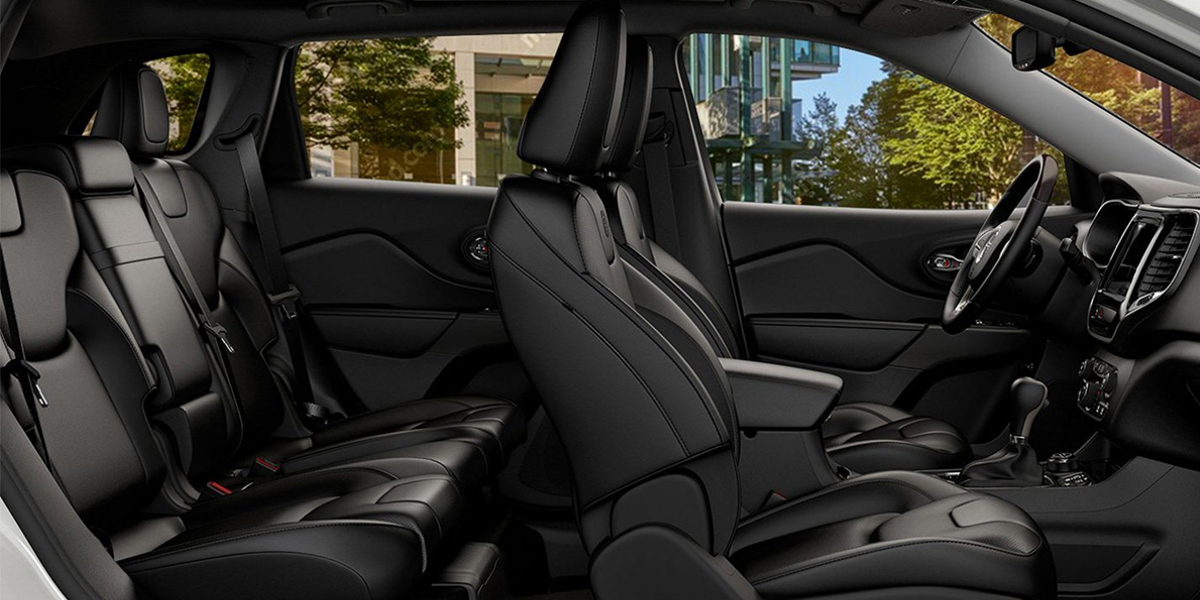 Mechanical - Jeep Cherokee specs near Anaheim
Many people forget that the transmission directly affects engine performance. You can have a really powerful engine, but if the transmission is underwhelming, you're going to feel less acceleration and authority while driving. Only your 2020 Ford Escape is going to fall short here. Its 8-speed automatic transmission is fine and would best another model, but the 2020 Cherokee isn't just "another model." It boasts a 9-speed automatic transmission that really responds as well as any SUV on the road. There is a noticeably better drive quality on the Cherokee than the Escape. Given their relatively similar price tags, why pay the same thing for less performance on the Escape? Go with a Cherokee from Puente Hills Jeep instead!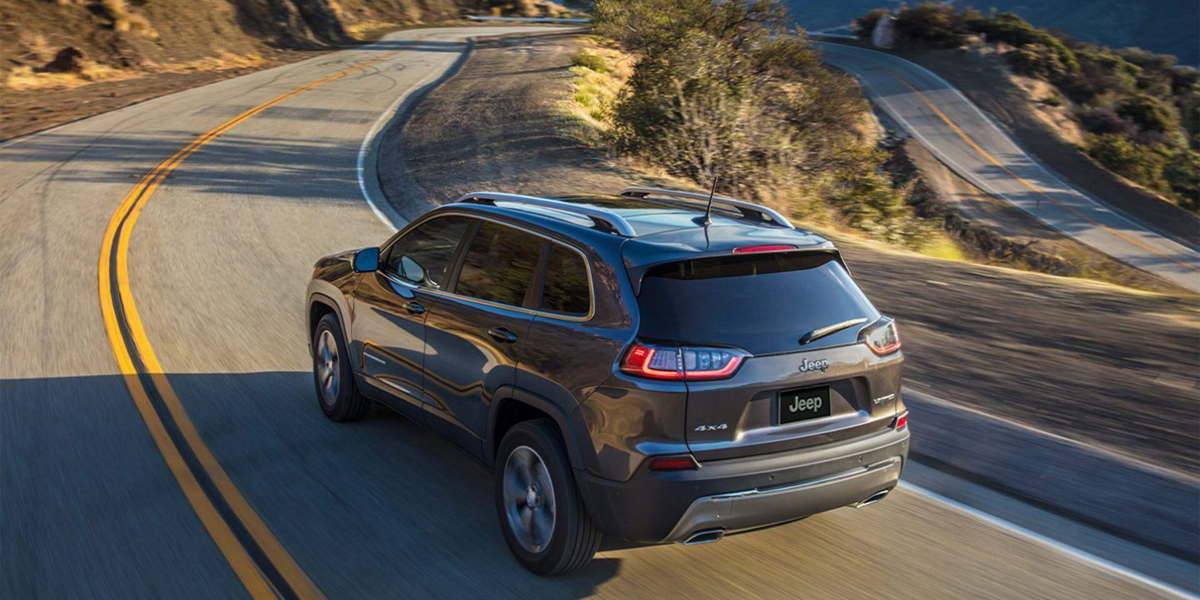 Winner - 2020 Jeep Cherokee
The 2020 Cherokee is one of the nicest luxury SUVs on the road. It feature premium LED exterior lighting even on the base model Latitude. The Latitude Lux gets the full 9 yeards here, with premium leather-trimmed seating and leather-wrapped steering wheel for an exceptionally high quality interior. Go all the way to the High Altitude, and you get features like 19-inch painted granite crystal wheels, Body-Color Fascias and Granite Crystal Badging, and Nappa leather seating with the works. The Escape offers up little that can compare to that feature lineup on the highest trimmed Cherokee. The winner in this matchup is clear: the always excellent Jeep Cherokee.
Test Drive Today - 2020 Jeep Cherokee Dealer
The 2020 Cherokee is one of the most luxurious, powerful SUVs on the road today. A Cherokee from Puente Hills Jeep is always going to send you home in a nicer SUV than the Escape. While Ford did try to spice things up a bit on the Escape this year, it still falls far short of the Cherokee's dominance. At the end of the ballgame, it's the Escape that goes home in defeat. Now make sure that the Cherokee goes home with you this year! Don't miss out on a great opportunity to save money on the Jeep Cherokee in 2020. Our team is always here and ready to give you low interest rates and flexible financing on a new Jeep. And don't forget that we often have "incentives" to buy. Your Cherokee is one of the nicest SUVs around. It's waiting for you to claim it. Call today to test drive.