2020 Dodge Durango vs 2020 Ford Explorer near Anaheim CA

View Inventory
Vehicle Overview
The widebody look of the 2020 Dodge Durango has earned it a well-deserved reputation as the muscle car of the SUV world. When you see a Durango, you know that this is a body style based on that old muscle car heritage, and it's a beautiful thing to see. Puente Hills Dodge is here serving Anaheim City of Industry West Covina Cerritos with a full review of the 2020 Dodge Durango vs 2020 Ford Explorer. As long time rivals, these two hash it out every year to see which one wins supremacy in their market. Both are leaders in the industry, but only one can reign supreme. Which one is it this year?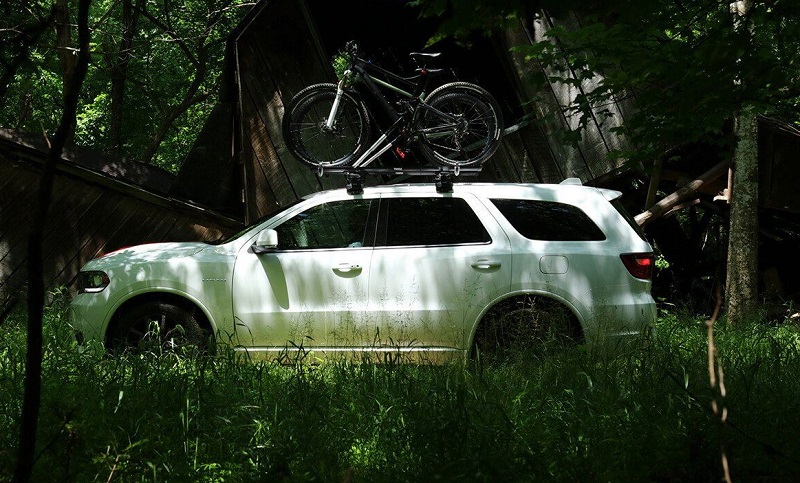 Exterior - 2020 Dodge Durango
We love the widebody look of the Durango. It's far and away better than the comparatively bland looks of the 2020 Ford Explorer. We understand Ford's goal here. They wanted to make the Explorer look like a luxury SUV, and they certainly try, but in order to keep it within a certain price point, some of the exterior design had to be on the cheap side. It shows. The 2020 Durango vs 2020 Ford Explorer comparison goes even more toward the Durango once you look at both of their exteriors. The Durango sports an athletic, wide style that pleases. Its sleek, sculpted LED headlights are just better designed than the Explorer's archaic lights. Throw in the fact that the Durango is the more aggressive of the two on the powertrain specs, and you've got another win for the Durango.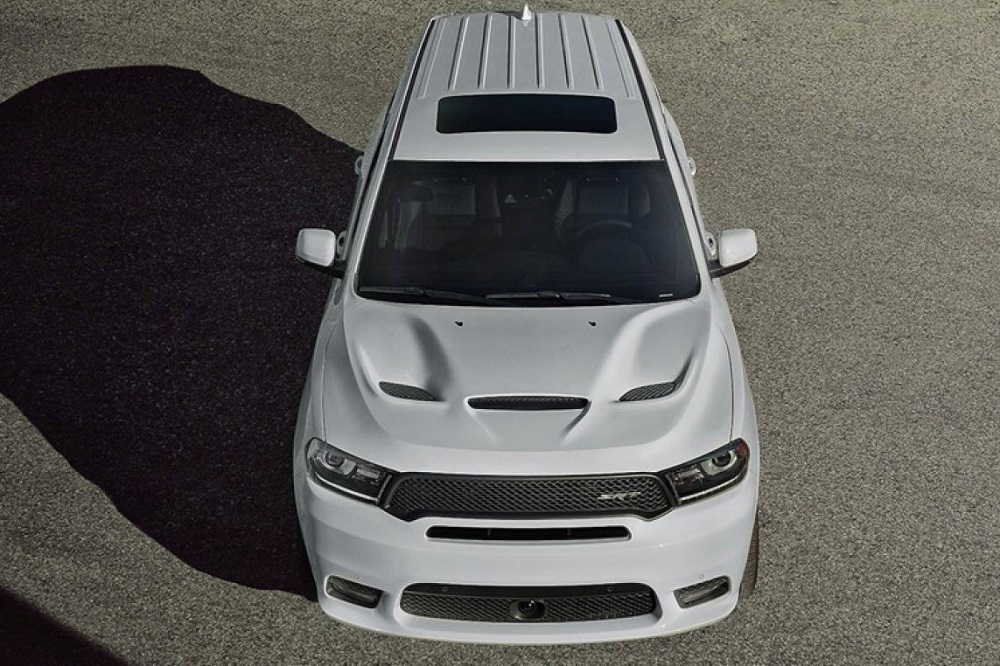 Powertrain - 2020 Dodge Durango near Anaheim
Both SUVs are powerful renditions and examples in their class, but only the Durango is going to give you ultimate horsepower, torque, and towing capacity. The 7,400 towing capacity of the base model is an excellent starting point, but that's not the top of the line engine. That distinction belongs to the 6.4L V8. At 475 horsepower and 470 lb-ft of torque, the Durango SRT is built to reach the top of the mountain on towing, with an amazing 8,700 pound towing capacity. The 2020 Ford Explorer falls very short here, giving you just 280 horsepower on one engine and 365 on the top of the line engine. And while it offers up AWD, it just doesn't perform as well as the responsive, powerful 2020 Dodge Durango.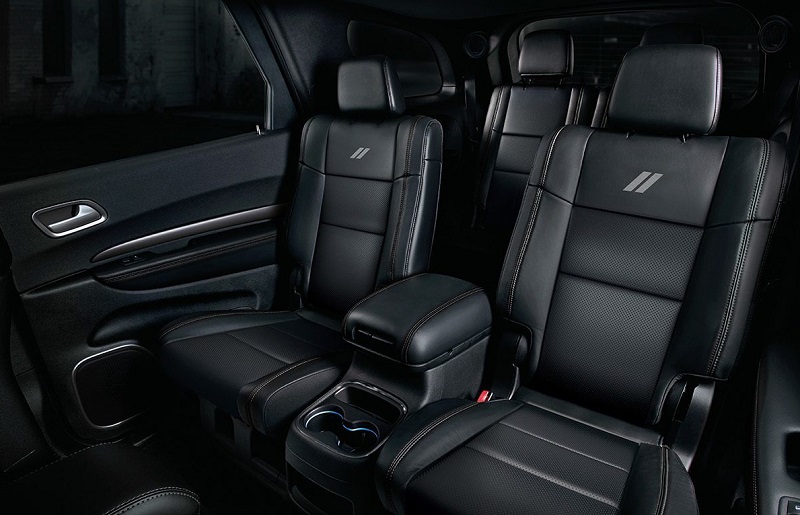 Safety - Dodge Durango specs near Anaheim
Dodge has been serving Anaheim City of Industry West Covina Cerritos with world class driver-assist features for years now, but their most recent releases of the Durango make it one of their finest on safety. With great crash test ratings and overall safety lineups, they never fail to live up to their promises on safety. In the meantime, the 2020 Ford Explorer's record on safety is spotty and disappointing. Yes, they have similar features to the Durango, but the build of the Explorer just isn't as safe in a crash.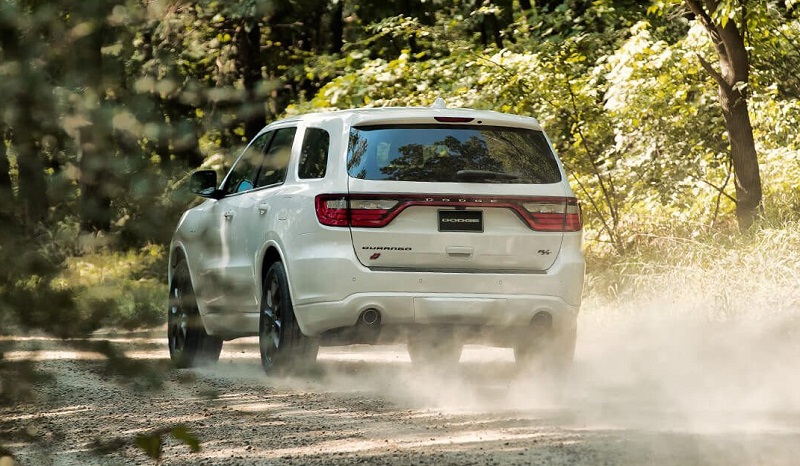 Why take chances with your family's safety when you know that the Durango has features like:
Lane Keeping Assist
Blind Spot Monitoring
Automatic Emergency Braking with Pedestrian Detection
Parking Assists
Steel safety cage
Puente Hills Dodge has ultimate confidence in the safety record of the 2020 Durango. It has stood up well in its debuts with our customers this year, and we've heard nothing but happy customers in terms of driving confidence and feeling safe in the Durango. In the meantime, Ford seems to have become complacent about its explorer safety profile. They'll have to do a lot next year to catch up to the Durango in this area.
Winner
Your big winner today is the 2020 Durango. Dodge is serving Anaheim City of Industry West Covina Cerritos with an award winning combination of features on the new Durango, making it our big winner today in this 2020 Dodge Durango vs 2020 Ford Explorer comparison. Puente Hills Dodge will have the new Durango on sale all year long, giving you the opportunity to enjoy your choice of Durango trims. This year's model comes in the SXT, GT, Citadel, R/T, and SRT trims, with a few special editions you might want to ask us about. As the Durango pulls away from the Explorer this year, we're confident that many people are going to switch to the Dodge name. It's tops in terms of reliability, power, and safety features. Forget about the Explorer! Grab a Durango.
Test Drive Today - 2020 Dodge Durango
A quick test drive of the Durango will let you test out features like its leather-wrapped steering wheel, push button start, three-zone climate control, and simulated suede upholstery. Test it out, see how it drives in your hands, and decide if it's right for you and your family. We want you to buy a vehicle that you're happy with. A long test drive with hands-on experience in a Durango will let you know if it's the right SUV for you. Please call us today or write to us and schedule your very own test drive. The team here looks forward to serving you.