2020 Chrysler Voyager Lease and Specials in City of Industry CA
`

*Not actual vehicle
Chrysler Voyager Lease Specials and Finance Offers in City of Industry CA near West Covina, Anaheim
Why Buy or Lease 2020 Chrysler Voyager in City of Industry CA
The 7 passenger 2020 Chrysler Voyager is one of the world's most affordable luxury mini-vans. It's right in the middle of "economical" and "luxury" at a perfect starting price point for most families who demand much more but don't necessarily want something with inflated features just to bolt up the price too much. Its spacious, versatile interior features multiple configurations for cargo and passenger space, allows easy access to the third row, and allows the kids to enjoy entertainment while you command the ship.
*Not actual vehicle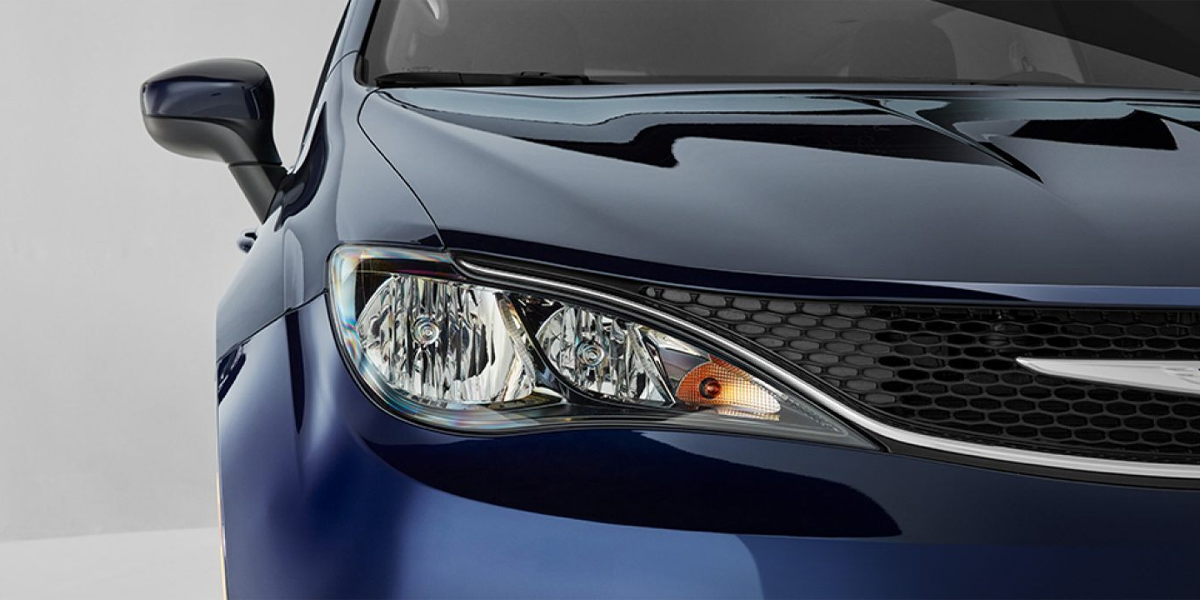 And what a ship it is! This year's 2020 Chrysler Voyager in Industry City is serving City of Industry West Covina Anaheim Cerritos with a sporty, fun mini-van that throws in all the tech bells and whistles you expect from a family mini-van. Join us as we take you along on a fun tour.
*Not actual vehicle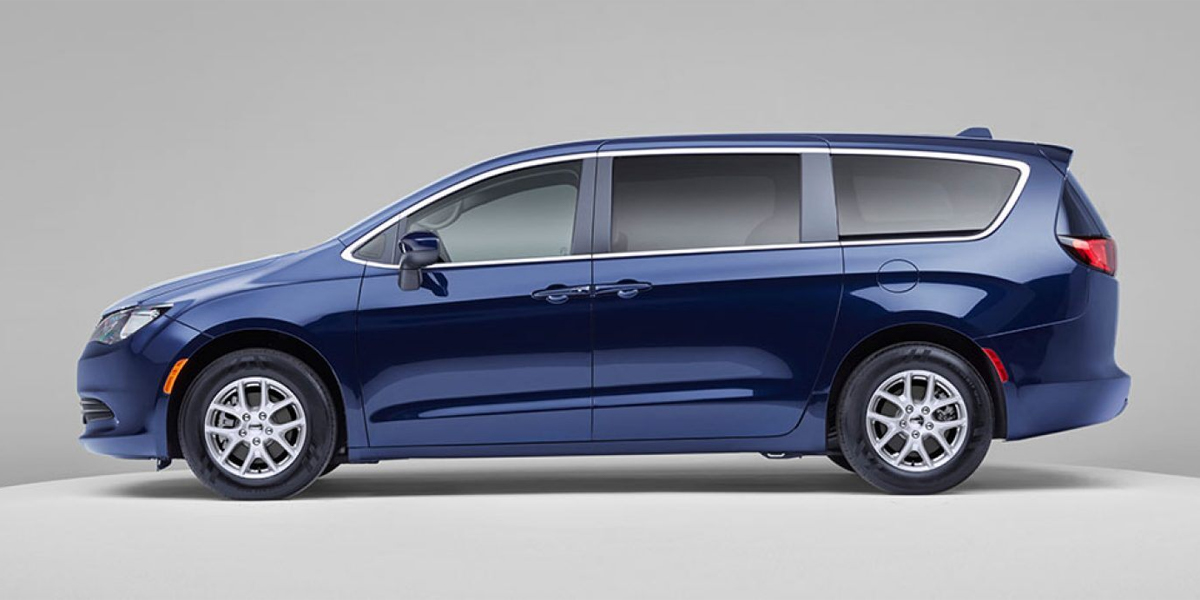 Exterior - 2020 Chrysler Voyager
This year's 2020 Chrysler Voyager in Industry City gets a redesigned exterior that really speaks to the pickier modern family. Mini-van owners in the old days weren't as concerned about looks, but after SUVs exploded, owners demanded something a little sleeker and slimmer. Mini-vans like the Voyager are old pros at making the mini-van cool, serving City of Industry West Covina Anaheim Cerritos driver and passengers with sleek exterior styling and sharper lines and curves for a premium look.
*Not actual vehicle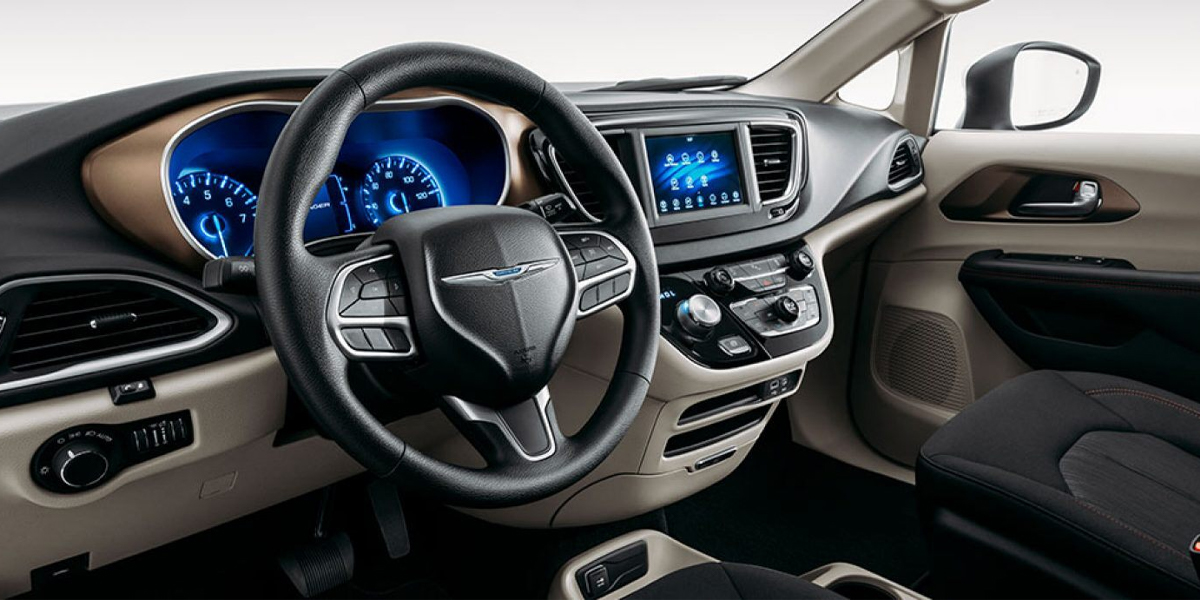 They point out that the model has "style that excites," and they're not wrong about that. It features a Stow 'n Place roof rack system that is part fashion, part function, and then the stylish 17-inch wheels look dazzling on the shorter, more curvaceous stance of the Voyager. Want more upscale and/or sportier exterior options? Be sure to ask us about our Puente Hills Chrysler lease specials.
*Not actual vehicle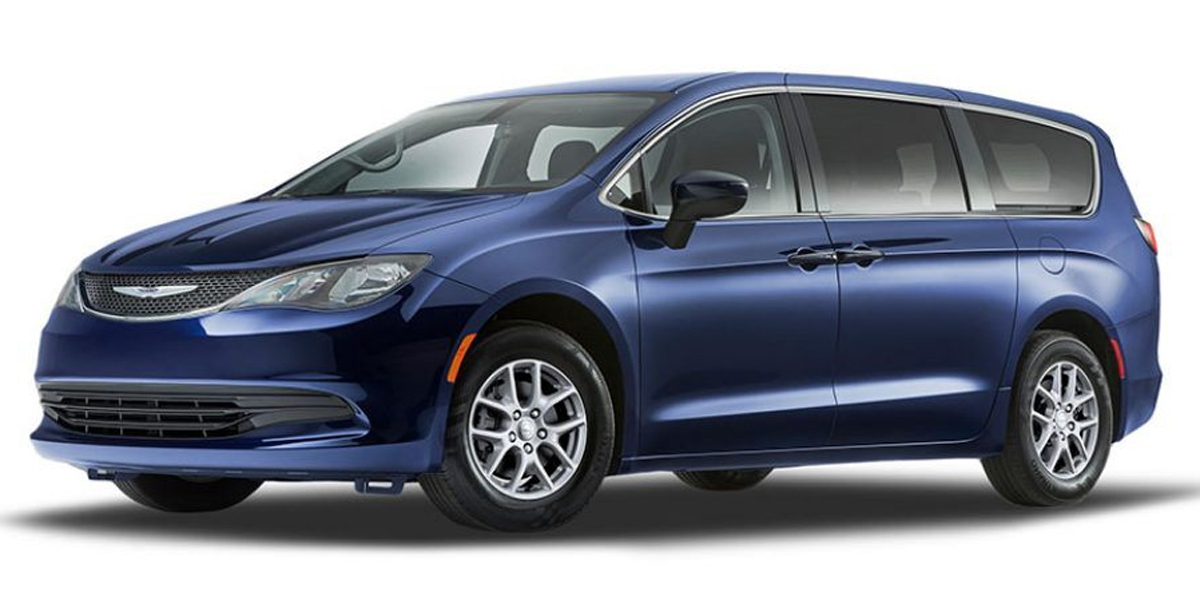 Interior - 2020 Chrysler Voyager in City of Industry
Families have different needs than individuals, and that's one of the reasons that mini-vans are still ultra modern and relevant in today's society. People wouldn't be buying these vehicles by the millions if they were perfectly suited to the everyday life of your average family. The Voyager gets a lot of things right, but it's the Third-Row Stow 'N Go seating and second row storage bins that really capture the hearts of our family of customers. Puente Hills Chrysler lease specials can help net you those optional storage bins, too. In addition to these perks, we also love:
The Blu-Ray second row entertainment system for the kids
Second row quad seats for better spacing
140.5 cubic feet of cargo capacity
Sleek, easy to clean cloth seating
Dual zone air conditioning for the perfect sense of comfort and contentment
Mechanical - Chrysler Voyager specs in City of Industry CA
The smooth, lone powertrain of the Voyager is coupled with a 9-speed automatic transmission for extra precision during transitions. And you can really feel that additional precision, too, when you're driving the Voyager. Its 3.6L V6 engine is rated at 287 horsepower, something that really shows up in the acceleration when you're driving this family mini-van. While we know there are other mini-vans out there with powerful powertrains, too, we rank the Voyager among the most authoritative rides in the business.
Technology & Safety - 2020 Chrysler Voyager dealer
The new UConnect 4 system on the 2020 Chrysler Voyager in Industry City is one of our favorite new interior features. Its updated interface gives you standard Android Auto and Apple CarPlay, Voice Command, and Bluetooth Streaming audio, among many other bonuses. The new technology spread in the Voyager makes it a much more fun ride for the kids, especially that sweet Bly-Ray DVD system in the second row that allows them to relax and enjoy entertainment while the front row captains take care of business.
Safety options on the new Voyager are excellent as always. This year's platform gives you excellent Blind Spot Monitoring, one of the most important driver-assist systems in the world right now. It is able to detect a vehicle in your blind spot and alert you so that you can avoid that vehicle or object. Rear Cross Path Detection and ParkSense are also excellent features. While they are available on the base model, they'll be standard on the second trim, so we highly recommend grabbing the second trim if you're a stickler for safety. Throw in crumple zones and advanced airbags, and you've got the ultimate safety platform for you and your family.
Test Drive the 2020 Voyager
We hope that you've enjoyed reading about the new Voyager. Please take a few moments to learn even more about it by looking through our collection of pictures and in-depth information about this model. We strive to give you accurate, up to the minute info about the hottest Chrysler models, and the Voyager is definitely one of those models. If you have any questions, just get in touch. Our team here is always happy to answer questions or go out on the road for a test drive in this elegant family mini-van.